EXCLUSIVELY FOR THOSE WHO HAVE TAKEN THE SOCIAL MEDIA MASTERS PROGRAM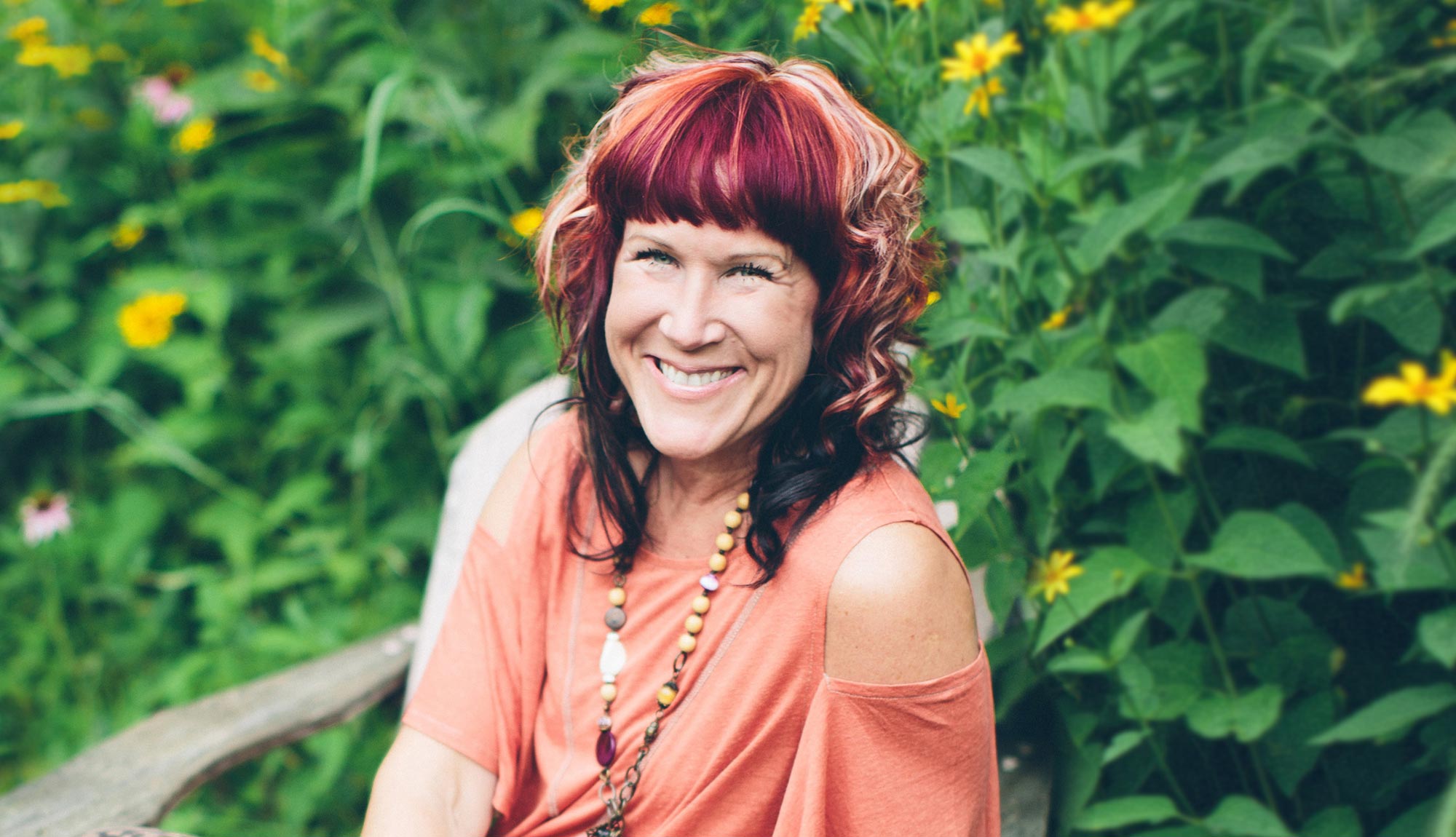 Dear Social Media Masters students,
What a GREAT time we had in class during the last 90 days! You all have made such great strides forward to building your brand, writing better copy and getting higher conversions!
So.. what is your next step? The worst thing you could do is try to 'go it alone'.
Unless you are already making 6-figures on social media with your products and services, and only need specific one on one coaching for fine tuning and further growth, YOU NEED to stay in a private advanced mentorship group that pushes you forward and helps you to stay focused, accomplishing your projects each month and generating the most profit possible.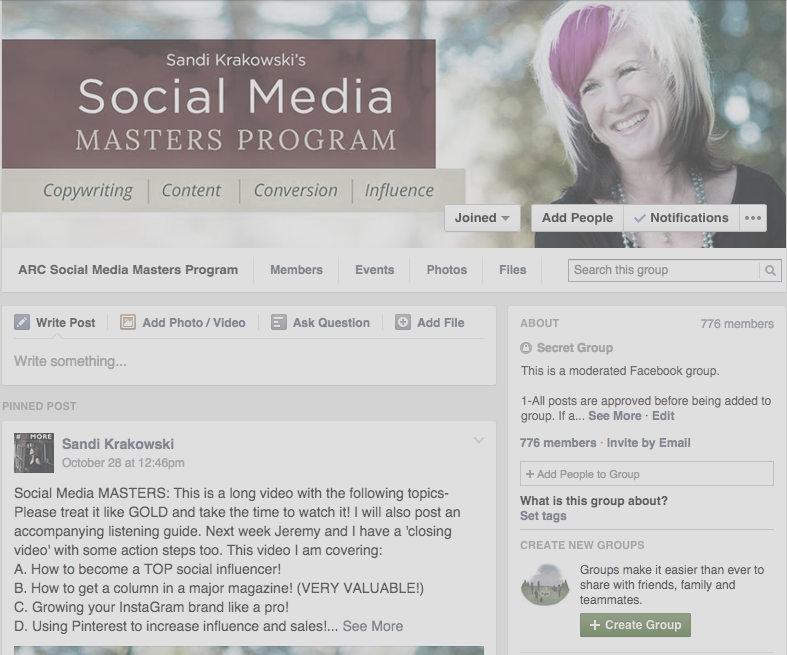 We have an answer!  Social Media Masters II
The Social Media Masters II course is exclusively for students who have completed the Social Media Masters I program and are ready to move ahead to a more independent learning mentorship with regular weekly assignments, check in points and marketing work.
In plain English this course will be like working with Sandi and Jeremy as your consultants and you taking regular action steps in your business each week.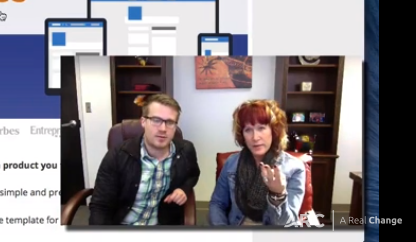 There will be masterminding time, training videos in GoToWebinar and Q & A days as we move forward together as a group.
What WILL BE REQUIRED is that you work independently through the steps and plans that are given, check in on the training sessions, do the assigned homework and make a focused commitment to yourself that this is the path you will take.
IN THIS COURSE WE WILL GO EVEN MORE ADVANCED IN ASPECT SUCH AS
Your marketing plan

Your ads on Facebook

Holiday sales

Having other people help on your Facebook page

Selling on your page 

Building a coaching program through social media
Inside Instagram

Mastering Pinterest

Bringing your weekly blogging into the picture

Book publishing & social media

Facebook remarketing ads

Hiring an assistant to help with your social media
November 17, 2014- April 13, 2015
There will be assignments given on specific weeks, and some weeks you'll be totally OFF, resting and catching up.
A full agenda will be given in the class during the first week of your video, call and assignment schedule.
 REQUIREMENTS TO BE IN THIS MENTORSHIP
You must make a full commitment to this entire class to participate and you MUST take Sandi's Facebook Ads class or her Facebook Ads Templates class  to participate.
Just like a college level course with lectures, assignments, homework, independent work and accountability, the Social Media Masters II course is NOT for someone still trying to 'figure out' if Facebook works or if they 'want' to do targeted advertisements.