"Sandi- HOW did you put 800+ people on your team in under a month and HOW did you personally close over 168 PERSONAL consultants in 3 weeks?!"

Let me show you!! If you're not closing 10 people a month you need this!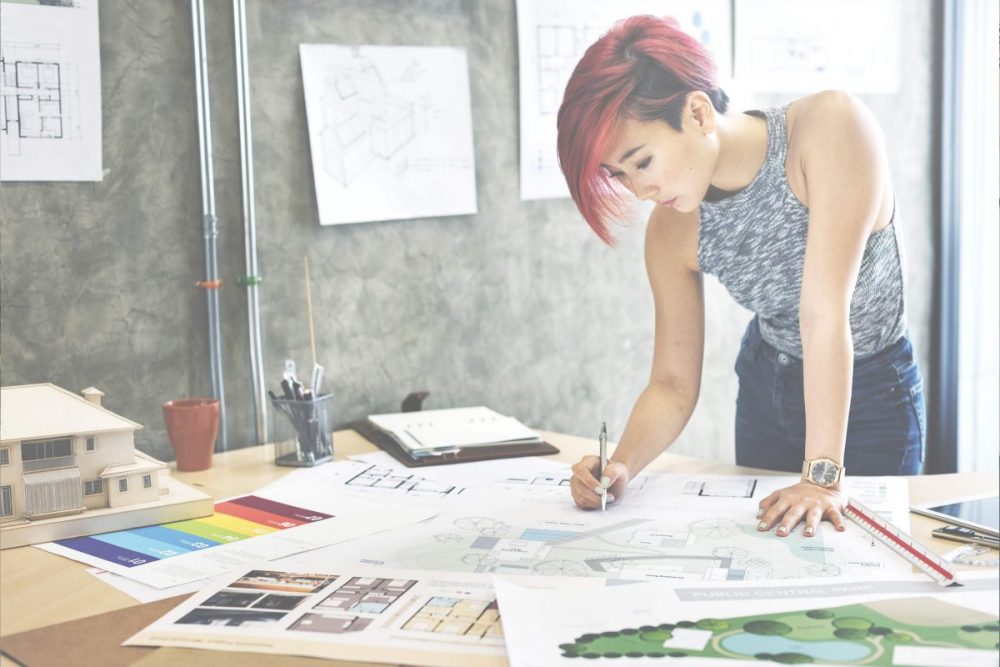 Dear home business entrepreneur, anyone struggling with a direct sales of network marketing business or home based business-
When I let people know that I would be teaching a PROVEN SYSTEM I've developed for using a Facebook Page, Facebook groups and your company website– people were shocked at how easy this is!
But listen up!  The way MOST people are teaching to leave your page, open a group and let everyone in is wrong. It's not built on a direct response marketing foundation and it will be short lived. But if you use groups for prospecting, group closes, raising up your distributors and helping customers, not only will your Facebook Page grow as well, but so will your check.
If you're in direct sales, network marketing or affiliate marketing- stop whatever you're doing right now because you won't want to miss this. 🙂
ALL NEW CLASS !!!! Never before taught content!!
What if I told you that I've created a simple 1, 2, 3 method of using your company provided website, email and social media to create six figures?
And what if I told you that there's a ton of training out there in the marketplace, but NO ONE is teaching how to use stratetic, time tested and proven direct response marketing techniques to tap into this industry like never before?
Well, it's true. I have been a direct response marketing copywriter for more than 24+ years, and during that time, I spent over 2 years in the network marketing industry myself and I have also helped thousands of people in this industry as well. Not only did I make over a million dollars in that industry, but I also generated tens of thousands of leads that were hot as hell and easy to close, AND I mastered a system of using email and simple direct marketing strategies to get customers and consultants, quickly and easily.
But it doesn't stop there. I ALSO mastered how to duplicate the process. This system is called my "1, 2, 3 Lead Generation And Duplication System" and I can't wait to teach it to you!
What if things don't have to be so hard and you don't have to feel so 'unnatural' in your approach to business?
Let's have straight talk right out of the gates, shall we? If you're in a direct sales, network marketing or wholesale business, using the latest tools that people connect with everyday would seem to be the easiest way to go. But what if you've tried EVERYTHING and nothing seems to be working. Let's start from the beginning, shall we?
You partnered with the company you are now with because you had a dream, a vision and many of you believe, a calling to help others, make a difference and create wealth all at the same time. But once you got your products and your kit in the mail, the reality of having to generate leads, find customers who would join you and other leaders who would partner with you became a rude awakening. It's my prayer that you didn't give up or walk away, because I HAVE your answer.
During my 24+ years of writing sales and marketing materials, building 17 companies myself that grew to millions of dollars in sales- I've learned how to walk people through a closing process with just 3 tools- a website, email and social media.  Many years ago it wasn't social media, but rather, a tele-conference line, hotel presentation or face to face meeting. But now, with more than 2 BILLION people using tools like Facebook, InstaGram, Twitter and Pinterest every single day, not only have times changed, but methods must also change for you to keep up.
I built my entire career around selling physical products and marketing services. It wasn't until 2008 that I tried my hand at creating a system that was easy to follow and doing business in a completely NEW WAY and all I can say is WOW!!!! It changed everything for me, because the overhead was very small, the hours it required of staff was minimal and it could be done from anywhere in the entire world! 
In my first business back in the 1990's online, through marketing, selling and shipping millions of dollars in kitchenware, I learned how to run a business from scratch. Going into multiple eCommerce platforms, my expertise in PPC, web development and copywriting grew. When I started a marketing firm and then a copywriting firm to serve other companies, my skill in managing content distribution, search engine domination, social media, advertising, direct mail and all forms of online marketing became masterful. And when I began to share my knowledge, wrapping up everything I knew and delivering it into easy to follow systems, my expertise grew even more!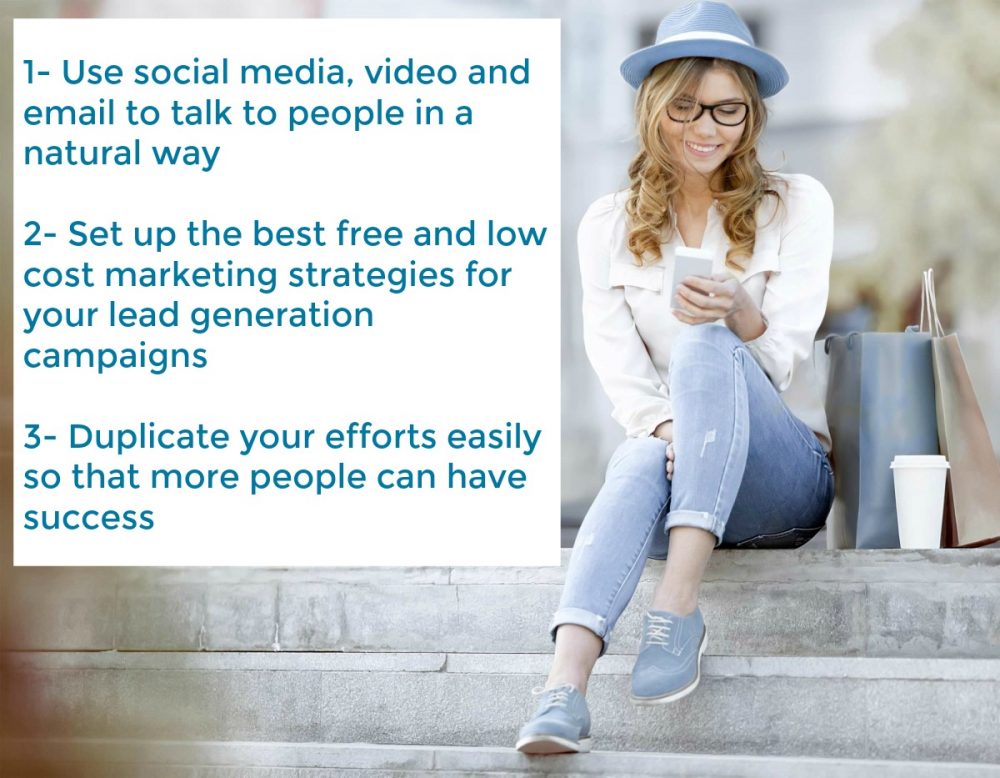 FACE THE FACTS: No one wants to be on the phone all day- so how do you personally connect with people in an internet driven culture? Through strategic systems connecting email, your website and social media. I can't WAIT to show you how!
Customers and distributors- the pipeline of direct sales and network marketing. We've all heard all the prospecting, closing, building and dream board trainings. But what if there is an easier way.
What if learning to use email, social media and a few simple tips that help people to go through your funnel quickly!
Learn how to direct and help people to-
Maintain their auto ship

Close 4 new customers per month

Bring in 3 new distributors per month

Stop text messaging all day long

Quit working so hard for no money coming back

Learn to live in a wealth mindset
And LOVE their life is as easy as 1, 2, 3!!!!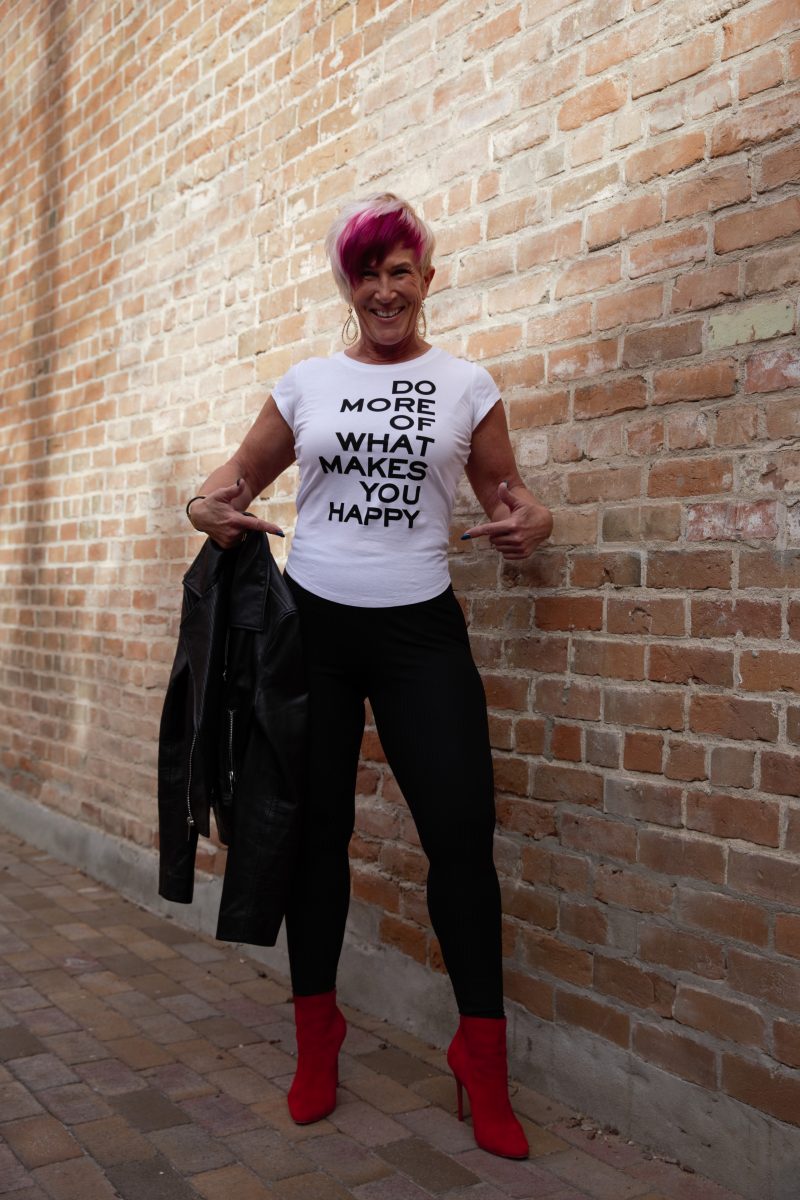 The 1-2-3 One To Many Model For Massive Duplication Success In Your Home Business will help to end the confusion and you won't feel like you're a slimey sales person in the process of building your business.
One of the big keys to success in business is to keep it SIMPLE. But sadly, alot of training out there complicates things, gives you a ton of steps to do and never gets to the bottom line of how to connect in a social media, email and text driven world, knowing how to put up boundaries so you're not working all day long, bringing things like social networks and direct response marketing together in the easiest way possible and THEN…. showing others how to do the same. 
IMAGINE…. you wake up every morning to a profitable business that you can't wait to work on! Gone are the sticking points- gone are the struggles! 

Imagine it NOW!
Email Campaigns– Write emails that get opened, read and clicked thru. This is a skill that when mastered could double your profits instantly. It doesn't matter what product you have, if it's a service or a drop shipped item- email is a great 'rapport building center' with prospective clients. HOW to connect email, social media and your company website together, flawlessly.
Auto Responders– The do's and don'ts of good auto responders. Learn secrets that have made enormous profits for my clients. Write auto responders that people actually reply to and think you wrote it to them personally.
Network Marketing Online – Learn how to use social media without having to talk to people all day long on the phone. How to do 'parties' and 'group meetings' with some of the best technology in the world on a very small budget. Learn insider secrets to winning bonus checks, using live video and more that will make others wonder if you hired a million dollar team to do the work for you!
Keyword Research– I'll teach you how to spy legally on your competition, see their ads, read where they place their marketing, what they are doing to get traffic and beat them at their own strategies! This session alone will increase your organic traffic, get rid of resistance fast and get you into making regular daily income so quickly you'll be shocked at how simple it is!
Social Media-Take the mystery out of Facebook and Twitter. Learn to use these channels to create big profits! Simple steps for finding the best clients and how to connect with them every single day without exhausting yourself! 

Includes:
Complete 3 HOUR HD Recording of webinar

Complete 3 HOUR Audio Recording of webinar

Swipe files, worksheets, quizzes and MORE! 

Access to Sandi's Training Center and BONUS trainings (2 hours!)
BONUS:  Includes my Best-Selling Class "Facebook Pages For Network Marketing And Direct Sales  which has been used by over 350,000 people!!!! $77 value
Topics on this POWERFUL BONUS CLASS:
Create your own qualified leads in your business!

How to stay compliant to the rules and terms of what is allowed on social media at all times (it's not what you think either!)

Stop pitching your friends and family, texting all day, and direct messaging

Cut your time in half and make more money

Prospect like a genius and stop being slick and slimey!

How to sell without ever selling (the secret formula)!

Gain more customers and distributors faster than traditional methods!

Talk to people on social media so people sign up for your opportunity without ever talking to you

How to attract the right clients to close more sales!

When to 'pitch your product' and when to shush up!

The KEY way to survive the criticism of people who love being on the phone all day and are mad because you are doing things differently in your direct sales company

Tying it all together!
$27 per person

SPECIAL BUNDLE OFFER

  

($ 397 value!)
Special price expires 1/19
Who is this event for:
Someone serious about starting a real online business and turning their passion into profits

Someone who is serious about taking their business to the next level

Someone who has plenty of content but does not know how to monetize it

Someone who wants a step-by-step blueprint that can be used with a product or service

Someone who knows that a business is work and is not looking for a get rich quick scheme

Someone who wants to run a customer focused business who makes their highest priority serving their clients
Who is this event NOT for:
Someone who thinks they know it all

Someone who thinks they should be given things for free

Someone who loves to learn, accumulate knowledge but has no intention of taking action

Someone who kicks around, searches and researches but has no desire to really run a business

Someone who hates their boss and is looking for a quick escape

Someone who hates hard work and really just wants easy street
Questions you might have:
1- Will this class be an upsell for a very high priced coaching or exclusive package? Is that why it's so low priced? Great question! The answer is NO! It will not be an upsell for a higher priced class or course. This class will, however, be sold at a later date that will most likely be 3-4x the price you'll pay today. Grab this low price NOW! 
2- Do I have to have a special website set up in order to attend this class? No. Having your own website is not a pre-requisite of this class. You will need a website however in order to do many of the things taught but you don't have to have one in order to understand the teachings. A company provided website will work just fine. 🙂 
3- Is this class going to be helpful if I do have a network marketing or home based business? Yes! Unless of course you'd like to keep 'hoping' people retain their autoships and you enjoy paying overly priced lead generation companies to find your customers and distributors for you. This class alone could take you to 6-figures in a home based business. Your business depends on a qualified list of customers and clients.
4- Will this class be useful if I am a small business just starting out? Absolutely!! This is your bread and butter. This will put you on track for a perfect foundation.
5- Can I take your class even if I have an offline business? Yes! The skills in this class will help you create an offline or online business client base.
6- What if I like to build things the hard way, enjoy going slow and really would prefer to pay high fees to have someone else build my list even if it's currently not working or has never worked before? Is this class for me? No. This class is NOT for you. Keep paying those high fees, we wish you the best with the slow and painful way and if you do enjoy building things the hard way, we hope you have fun with that.
This class will give you the step by step formula for building, managing and continuing in your business year after year!
Complete HD Recording of webinar

Complete Audio Recording of webinar

Sample content example worksheets

Access to Sandi's Training Center and BONUS trainings (2 hours!)
Sandi's 100% Personal Guarantee!
This comes with my *no-risk, 30 day unconditional money back guarantee*. I am so convinced that you will learn how to write great ads, close sales on your page without picking up the phone, create content that sells your opportunity and your product, build a team without doing a ton of team meetings, create the kind of life you've been dreaming of, I'm willing to take the risk of letting you attend the entire class and then decide if it was for you. There is NOTHING to lose! Ask for a refund and we'll give it with a SMILE! 🙂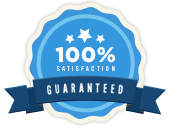 Legal Disclaimer: Every effort has been made to accurately represent our program and its potential. Any claims made of actual earnings or examples of actual results can be verified upon request. The testimonials and examples used are exceptional results, don't apply to the average attendee/purchaser and are not intended to represent or guarantee that anyone will achieve the same or similar results. Each individual's success depends on his or her background, dedication, desire, and motivation. As with any business endeavor, there is an inherent risk of loss of capital and there is no guarantee that you will earn any money.