SANDI KRAKOWSKI HAS BEEN FEATURED ON


TOP 50  Social Media Power Influencers In The World

TOP 20  Online Marketing Leaders
Work In A Group Setting With Sandi Krakowski As Your Marketing Manager, Copywriter, Business Consultant And Facebook Marketing Expert!  
This Program Is What You Need To Take Your Business And Your Life To The Next Level of Unprecedented Success, Levels You Can't Even Comprehend At This Point, But You Know That You Need to Get To!
Imagine if you could spend a 1/2 day with 10 other students in Sandi's Phoenix office 5 times in 2019, and watch as she rewrites, edits, creates and releases content in real time! Typically, to hire Sandi to do this for a private client you'd have to put down a $50,000 retainer. But in this power and exclusive group setting, you can see Sandi work on multiple pieces of content and learn INSTANTLY what it will take to propel your business forward! Sandi will write ads, edit sales copy, create sales pages, write email campaigns and create business plans. 
Seeking highly motivated & ready-to-work people who want MASSIVE results in their business and their life!
Are you ready to UP-scale your business and quadruple your results for the same work and effort?
All while propelling yourself to the next level in your business?
I'm here to give you the insights, tools and strategies you need to move forward and drive your business to the next level!
It's been over 5 years since I've sat down with an elite group of students in a private mastermind and consulting level to focus on what it takes to completely turn up the fire hose on their business and get all out massive results. The last time I worked together with a group like this, we let them look over my shoulder as we created million dollar sales pages, ad campaigns and converted all this into sales!
The $20k Mastermind is the #1 Most Sought after mastermind for business owners who want to make a lot of money but are NOT willing to sacrifice their happiness, the things they love or their family time.
It is where an elite group of people gather together, in person and virtually, to create results that would be impossible to do so alone. This is definitely not for everyone. 
Truth Is: You Know What You Have To Do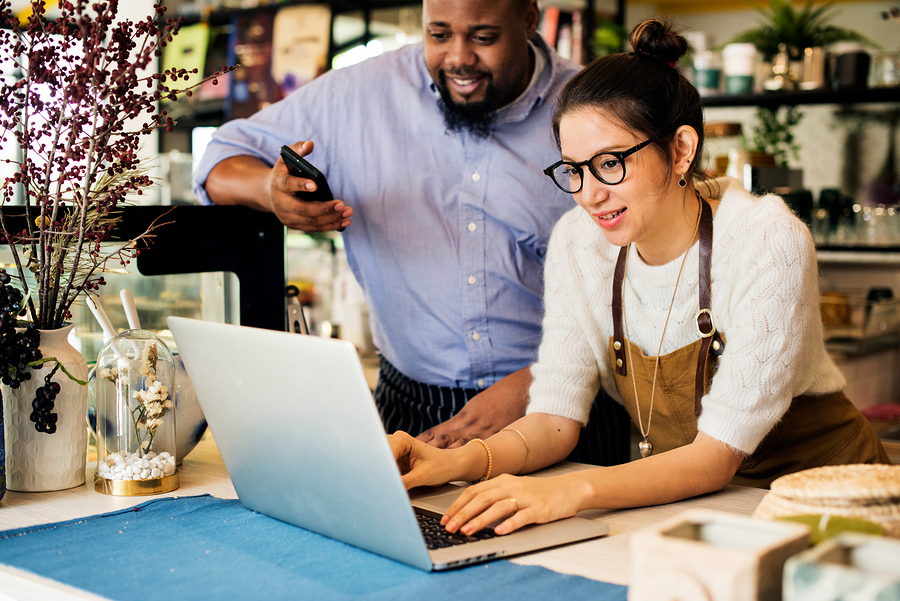 You are a powerful business owner and you have all the tools you need to make 6, 7 and 8 figures!

But you could save yourself years of frustration by having someone help connect the dots and shortcut the pathway to your goals by showing you exactly what needs to get done – and how to get those things done faster – to propel your business to the next level!
My unique method of teaching direct response marketing gets results in any business industry! Plus I'm bringing in another powerhouse coach with me: Katherine Martin to help assist in the operational side of your business, the mindset it takes to become an 7 figure business owner, and how to get from where you are in your business to where you want to be!
A direct-response marketing approach, online or offline will ALWAYS win!
We've had Corporate CEOs, and direct sales entrepreneurs go through this, actors, musicians, farmers, athletes, authors, coaches, and more all see results in their businesses! Online businesses, offline businesses, people just getting started, and individuals who are making millions of dollars already, have already seen ridiculous success with these methods!
If you stick with me through this program, you will be unstoppable, and you will be a master at business – an expert at making money – no matter what industry you are in!
Video Message from Dianne Judson About Sandi Krakowski
"If you're willing to invest in the program, you will get the return on your investment"
Are you ready for business mastery to be your new normal?
From January – October 2019 we'll be meeting in a private Facebook group, meeting in person in Phoenix, Arizona 5- half days every other month, and also doing multiple virtual masterminds with Sandi Krakowski & Katherine Martin to move you forward.
It's the best support and strategy system available online today.
But that's NOT all. I'm also throwing in, so you are equipped, ready and empowered to profit, all of my 60+ classes on every topic from copywriting, to marketing, to business management, to videos, to the legal side of a business and everything in between!
You don't just get streaming access to these; you'll OWN THEM. For the life of your business.
What if you could meet with me every month and discuss the common challenges that business are experiencing and HOW to fix them?
Many times, finding a solution is easier than you think. But it can get grueling if you are trying to find it alone.
Masterminds are proven to help elite groups of people to move forward faster than most methods.
Because of the internet, we can now meet simply & easily, and it doesn't matter where you are located or what your time zone is.
Let me show you how to STOP selling your time and energy while building a hugely successful business

.
 
Learn my PROVEN PERSONAL STRATEGIES that enable you to make money while you SLEEP and enjoy your life!
This program is NOT for someone who is just dragging their feet and playing around! It WILL be for serious business owners who need more time with my team and me to get their business going to start making more money right away!
Are You Ready To:
Take the idea of what you think is possible – and turn it into a tangible reality!
Start seeing the results you've always wanted in your business!
Create your own destiny that is not limited by your past circumstances or situations!
Fine tune your ability to recognize and see things for how they really are – without influence from fears or emotions!
Get out of your own way of what you know as familiar and create a new way at looking at life to become your new 'normal' way of being and acting!
I'm Here To Help You Accomplish All Of This, And More,

If You'll Let Me!
This time, I'm bringing out the big guns…
If you decide to work with my team and me in this program, you will not recognize your life a year from now!
We're talking about business plans, strategies, operational techniques you can apply right away in your business to see a result, but I'm not able to do this alone, so that's why I brought together a team of the best mentors to work with you in your business!
Also, as a bonus incentive to join, I'm giving you:
Lifetime Access to All of My Classes That I've Ever Done! $70,000 in Savings! You get to keep these for life!
Complimentary Membership to my Inner Circle during the Platinum Program!
Watch Sandi rewrite and edit members work LIVE every month!
Watch Sandi create business plans, Facebook Ads, Sales pages and email campaigns each month at in person events
Phone and email access to Sandi and her CEO, Quentin Murdock (priceless!)
LIVE In Person Masterminds (5- Live 1/2 Days Total, Feb, April, June, Aug, Oct)
LIVE Webinar Each Month With Kolbe & Productivity Expert Katherine Mar

ti

n– Online Stay Connected And Work Through Your Business During the Program
***When this is sold out it's sold out, and we may never do this again!!
My executive coaching team – and your mentors for success: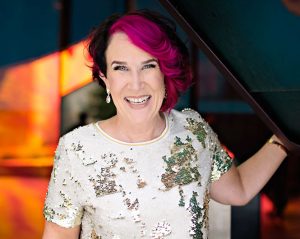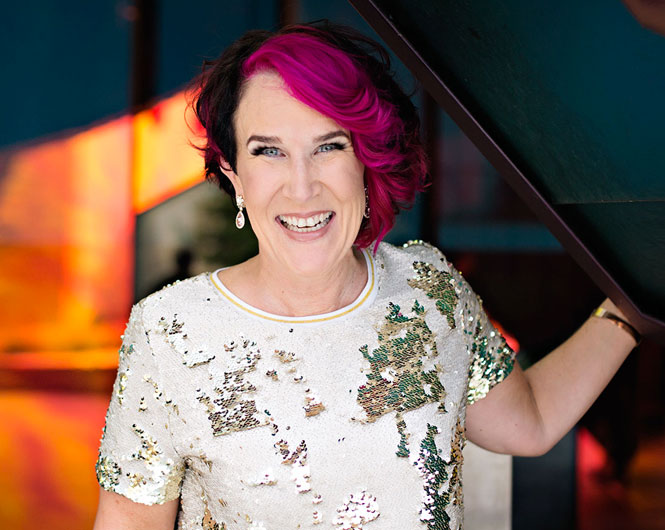 Sandi Krakowski
Sandi is a force of nature, self-proclaimed 'unicorn' in business – out of the box thinker. Sandi has built businesses since the late 90s during the dot-com bubble to multiple seven figures using copywriting and paid advertising. After the bubble burst, Sandi continued to shift with gazelle-like accuracy to keep building 7 and 8 figure businesses while most other businesses were going under online. Sandi has built a $25 MILLION dollar empire with her self-taught skills.
She is known in the business world for her teachings on advertising, copy writing, as well as her faith and empowering women! As a Facebook Marketing Expert she was noted by Forbes as a Top 20 Online Marketing Influencers, Top 20 Women Social Media Influencer and a Top 50 Social Media Power Influencer.
Katherine Martin
Katherine Martin is a Kolbe Certified™ Consultant who helps you identify your truest self is using the Kolbe System™. Once you are able to see who you were created to be, along with the experiences you had in life, and your career and your business, Katherine can help you get everything you can out of all that you've got.
Her passion is helping others find what they are good at and making a plan of action for them to accomplish everything they've ever wanted. Her unique style of coaching is OUT OF THE BOX and has helped thousands of people get clarity in what it is they are doing, and which direction to take! Katherine will show you how to utilize your strengths and talents to reach your maximum potential!
Where Would Your Business Be After A Year If You Had Sandi Krakowski & Her Team Helping You Every Step Of The Way?
Here's Just A Taste Of What Will Be Covered Here With My 7-Part Platinum Mastermind Program
We Want To Make This As Personalized As Possible For You To Get The Maximum Results Out Of Every Session!
Every single person will have an opportunity to work with our coaches through a plan for their life and their business!
We've Never Done This Before – And It May Never Happen Again!
Each mastermind-ee will go through a series of technical analysis questions of their business, where they are, what they want to accomplish and each coach will help walk them through a plan to use and implement in their business right away to reach those goals!
This is about taking you from where you are now to where you want to be – and this is the fastest way I know how to make that happen!
What You Will Get From Each Mentor:
Sandi Krakowski Teaches How To Make 6, 7 and even 8 Figures Online
During her 24 years of building 8 Figure businesses online (yes, three years before Google even was started) there are a few things that Sandi has Mastered that have caused her to be noticed by international influencers globally and have paid her millions of dollars.
When we look at the masterminds and marketing classes in the marketplace right now, the #1 thing we hear from our clients is that NO ONE is teaching how to set everything up and make money. Most teachers (if not all!) get people working on platforms, systems, strategies, outsourcing, etc. but at the end of the day, NO ONE IS MAKING ANY MONEY! My unique method of teaching direct response marketing gets results in any business industry!
It is these things that I am going to be spending this time pouring into an elite group of students who desire to MASTER influence, online marketing, social media culture, engagement marketing, content creation and copy writing through my unique teaching style that has helped so many of our clients become 6 and 7 figure income earners!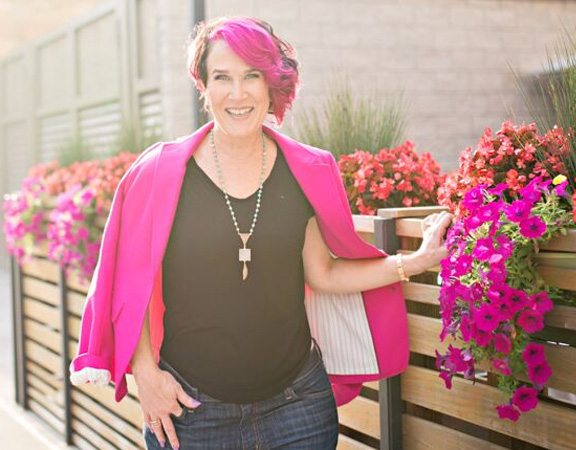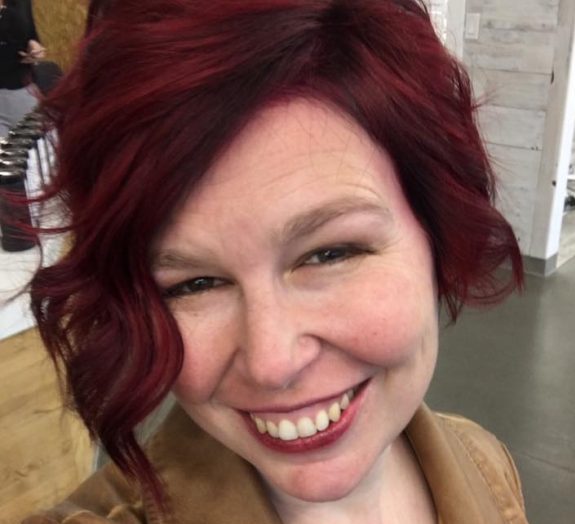 Katherine Martin Will Help You Find Out What Is Right About You – And Help You Make Better Decisions For Your Business Based On Instincts!
There's a variety of ways to look at what your strengths are, but where the Kolbe Concept® is Unique is, it identifies your core instincts – and then helps you maximize all of your decisions in every area of life and business!
Kolbe will identify parts of you that you might not even know about yourself – and help you discover how to get better results at work, at home and at life!
Once you discover how to make your best decisions based on your instinctual nature, you can avoid patterns of past mistakes!
This is where Katherine shines and helping break this down for you in a simple, easy to follow system that has helped tens of thousands who have gone through the Kolbe Concept®.
 Those Who Join Will Not Recognize Their Life A Year From Now! Are You Ready?
The last time I opened the doors to this level of coaching it sold out in less than 48 hours – so you need to decide now and now later if you're ready to take action!
MASTERMIND INCLUDES:
 LIVE! 5- 1/2 Day In-Person Masterminding with Sandi and her Team In Phoenix, AZ with your fellow mastermind attendees.
 Virtual Mastermind Webinars with Katherine Martin so you're staying on track with the program and giving it your best !
 Business Reviews and Instructions on how to rewrite your copy, ads and more!
 Recordings of All LIVE and Virtual Masterminds! You get to keep everything forever to refer back to! We've truly covered all the bases for you!
 A private Facebook Group for VIP Inner Circle Members with Sandi & Katherine!
 ALL of Sandi's classes EVER that include over $74,000 in value – with LIFETIME ACCESS!
Complimentary Access To The Inner Circle Program During The Time In This Program! Active Members will be comped their membership during the Platinum Program and even continue to be grandfathered in at your current rate when the program is over, so there's no risk to you! We want to help you!
GET LIFETIME ACCESS TO EVERY CLASS SANDI HAS EVER TAUGHT, INCLUDED FREE!
 $74,000 in Complimentary Training & Classes!
 70+ Full Classes Are Yours to Keep Forever!
 Gain Access to EVERY CLASS EVER taught by Sandi since 2009. This training vault has never been available before to anyone, ever in one place. By joining this VIP program, you will be given lifetime access to every class Sandi has taught!
LIVE IN-PERSON VIP MASTERMIND DATES:
 February 14 , 2019 in Phoenix
 April 18, 2019 in Phoenix
 June 27, 2019 in Phoenix
 August 22, 2019 in Phoenix
 October 3, 2019 in Phoenix
All LIVE In-Person Masterminds Are Recorded For Those Who Are Unable To Attend In Person!
You Get Access To All The Current Classes From Inner Circle For Life!
Make a commitment to be here a year from now!  
YOUR business deserves this! And so do you!
The most important part of our Platinum Program is being able to show business owners how to take themselves to the next level.
They might have a product or service, but they don't have a clue as to what they are doing wrong or need to change and how to make their business get to where they want it to be.
That is the most important part of the Platinum program is creating these results and changing peoples lives!
Here's just a few people who have gone through our program!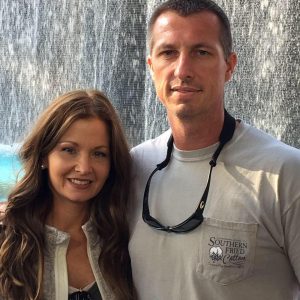 Sandi, I have been following you for quite some time, I started with the Free classes, and then I started purchasing classes. I did the program this past fall when it was introduced. I wanted to share with you that my page likes went over 100K today!!. I had 4K last April. I have an online business that did a total of $38K last year. As a part time business, I was thrilled with that. After taking your class, I got a bit more aggressive on my Facebook advertising and made a few changes on my product, and I am pleased to share in the first two months of my part time website has produced $120,000 in sales!! I just wanted to share that I applied your techniques and a lot of trial and error and wow!!. It's all still a work in progress, but we're going in the right direction. It's funny I am a beachbody coach, and I started following your classes to help with that biz, and as I kept learning I said hey I can apply this to my day job! It's great. Thank You So Much!!
– Ben Alford
---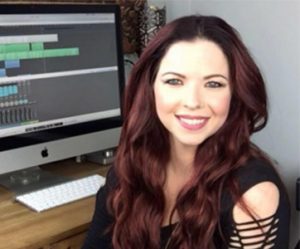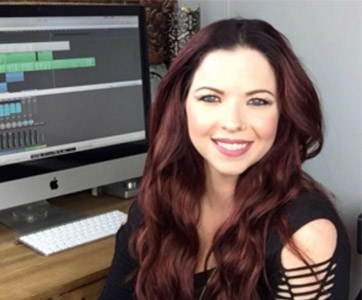 Sandi- just a quick msg to tell you how much you've blessed my family and me. I'm a 7-figure earner (we just did 2 million in our very first year!!!! Pinch me.) I started my business when I was completely broke, with five (homeschooling) kids at home, and I was beyond frustrated with our financial situation. We were living paycheck to paycheck on a single carpenter's wage. Anyway, I took every spare dollar I had and invested into my knowledge and education. Your Facebook Ads 2.0 class was my first wake up call. I was making progress beforehand, but that catapulted my results. Since then, I haven't stopped listening and absorbing all your classes (I play you in the car, shower, kitchen…). So this is not just for 5 & 6 figure earners. What you teach is very valuable at every level. Thanks again and I hope to meet you in person someday soon!
– Leah McHenry, Savvy Musician Academy
---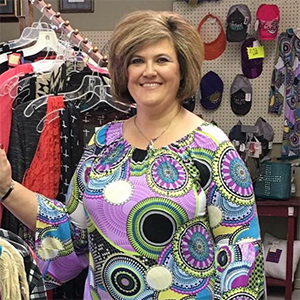 When I signed up for the program with Sandi, I told my husband that my goal was to end the year making $125,000.
Last year I made $95k in my business – Today I ran some reports and I am at $124,047 for 2016! The next two months are our busiest time since we do gifts and flowers and such, and my goal is $35k which would bring me to $159k….that is almost 30K over my goal for 2016!
NOW that is some amazing ROI on my classes! I HAVE NOT even begun to implement all that I have learned. My goal for 2017 if $500,000 I would NEVER have dreamed this big had I not been surrounded by this group! Thank you from the bottom of my heart! This increase in revenues is not only helping my family but the lives our employees!
– Valerie Stanton, Thru The Grapevine Floral, Gifts & Home Decor
---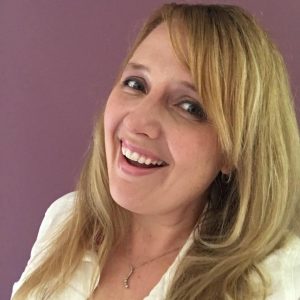 When I started, I kept this quietly to myself and had a goal of 6-figures! Today I met that goal of seeing over $8,333 made in one month and momentum is continuing to build!! I got the clarity and the tools to build my business, to change my client's lives and to change my family's life! The BIGGEST freedom I've ever felt is NOT from the amount of money… it's from KNOWING I will never be poor again. My daughters and I are living and loving at levels we've never known before. Much Love to Sandi & Jeremy!
– Catherine Whitcher
---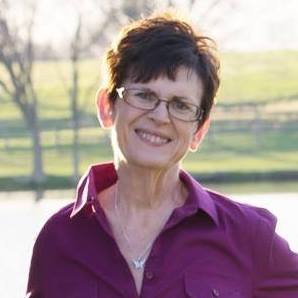 Being in Sandi's Program has increased what we were doing like it's on steroids! When I first started with Sandi, I  had 700 people on my facebook page, and now I have cultivated a real following of over 53,000 people on Facebook, just doing $5-10/day in ads and using what Sandi Teaches! We are right at $10,000 a month in sales now for the first time and looking foward to the future of what's going to happen next! This is just the beginning!
Sandi's Program is the best investment I've ever made because it has lifted me to a higher level on what I'm doing, and I now know WHY I'm doing what I'm doing – and helping people. It's not just about my own financial gain but how I can better the lives of others through my business and that's what I love about VIP!
– Teresa Shields Parker
---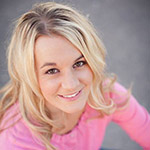 I started this program with a team of 550 Beachbody Coaches. I didn't have a solid system in place, and we weren't developing solid leaders. Now, just over 4 months later we have 651 coaches on our team, and it's NOT taking me more time to train them!
I didn't know how we would be able to grow before. I was struggling to know how to lead our team, how to train them, how to grow without working all day and neglecting my family. I have three kids 6, 4 and 7 months old who need me, and I wanted to find a way to be successful at this without neglecting them, and teaching other moms on our team (one has 11 kids!) how to do it too.
We are now on track to make over $100,000 in our business this year for the FIRST time!
-Shannon Golladay
---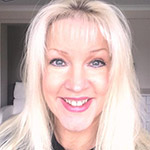 Coming into this training I had built a business to a £500k per year turnover using nothing other than a weekly Newsletter, a Facebook page (with Sandi's training) and great search engine optimization. What I came into this program to do I've completed 80% of. I set out to make sure we add an eCommerce side to the business and even out our sales and make our cashflow more dialed in and predictable. What I also came to do was to monetize the skills that had built that business from scratch to where it is now having spent less than £2500 in 3 years on advertising. I had an idea for an online business club that needed structure. After the first few months of working with Sandi's  training, I have the platform built and my first sales page in place.  I now have my first workshop booked, and my credibility has become very established gaining me a new customer locally for social media services.
– Diane Cossie
---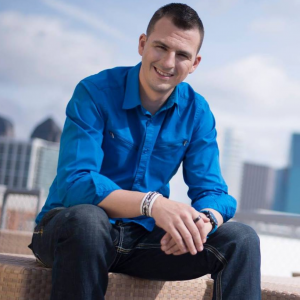 Before I joined, I was in a great place as a successful author and speak & very successful in business, but I was living in a fog of confusion as to what direction I needed to go next with the skillsets I had acquired over the years. This program helped me narrow down and laser focus EXACTLY what I needed to do and what direction to go in from here. I would say, everyone, even if they are successful should jump into the program! The peace of mind and clarity you get is invaluable to take you to the next level, and you will discover things you didn't even predict you would expect to get out of it just being in this environment!
– Brian Fleming