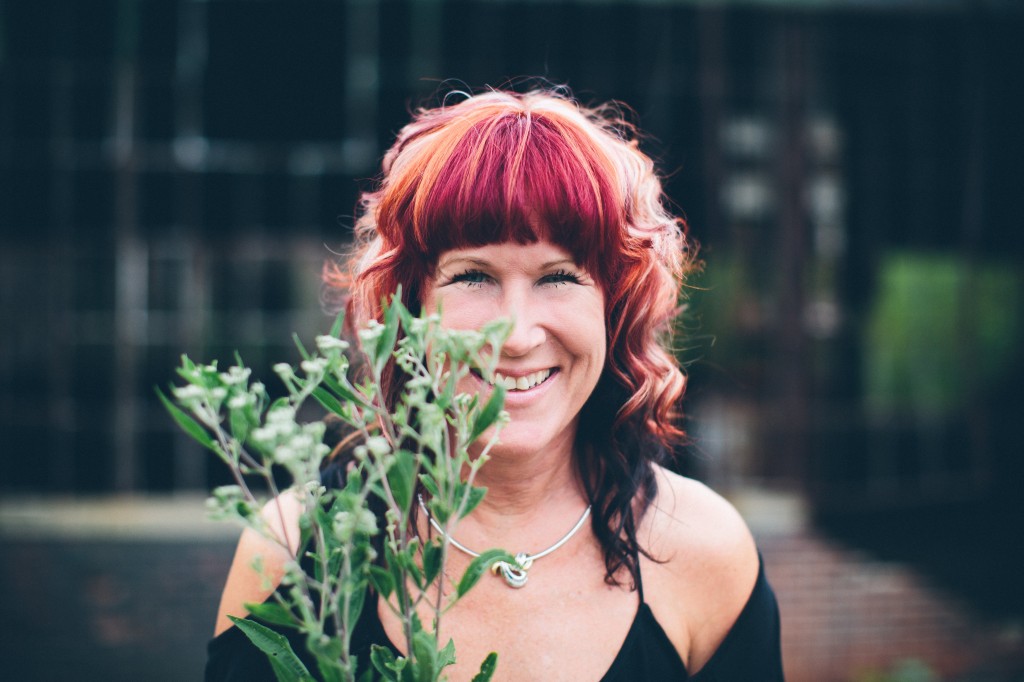 Did you miss is the first time around? JOIN US for group #2!
The #BEMORE NO-DIET Think Better, Look Younger, Feel Alive & Lose Weight 30-Day Pilot Program
As many of you know my best selling book, #BEMORE: 77 Secrets To Your Powerful Life has taken off like wildfire! With millions of people across the world using the hashtag #BEMORE to connect with us daily, andnow the book taking things to a new level, we've had a large demand for a focused group on the topic of diet, health and weightloss.
We are just now finishing GROUP #1 and the stories have been incredible! People are losing weight, losing their issues with food and learning how to #BEMORE, without dieting, without regulations and without restrictive food plans!
Look at these stories from Group #1-
Sandi, I wanted SO bad to share my story with you!! This past year I've been working through trauma! I went to a therapist for a 20 year eating disorder and I've been to many. This one finally identified my "trauma." I have done everything to try to STOP my eating disorder. I begged God, got prayed over, try to quote scripture over myself, I was a Beachbody coach and weight watcher leader for 3 years at the same time! Nothing worked! As I worked on my trauma I did gain weight, but my identity changed for the better. But there was only one problem I didn't know how to stop dieting, or controlling food. In my office one night I was screaming at God for an answer and then you posted the #BEMORE diet. I said what the hell, ten dollars I will try one more thing. Since starting this I've deleted ever person on Facebook who talks about diet or fitness pictures! Sandi, please here me out!!!!!! This has saved my life. I had to let go and do it afraid, but I'm learning to feel that "growl." I love that you say it's a process……I have so many Weight Watcher members who contact me that can't quit binge eating. I just posted your round two on my page!! It is time we rise up and help women get free from brokenness, self hate and trauma!!!!" Much love from Michigan, Paula Jauch
"Hi Sandi! I'd have to say the biggest thing I got from the program is the freedom of what I can and can't eat. Low carb was always my go-to to lose those extra pounds, but it always make me feel like I was missing out. Now I can eat my favorite peanut M&M's (just a few, not the whole bag) and we went to the Cheesecake Factory and I got CHEESECAKE! I only ate a few bites and took the rest home. I'm also recognizing that my stomach DOES growl. ???? It's a beautiful feeling really. I'm using coconut oil more. I've actually caught my 10 year old daughter eating it on occasions LOL. The smaller plate works too. It's amazing that I'm not even going back for seconds. I'm so glad I decided to give this a try. I appreciate you taking the time to share your experiences and you care enough about people to #BEMORE. You truly are a blessing from The Lord. " Sincerely Angie Hubbard
"Dear Sandi, I am thoroughly enjoying your #BeMore No Diet emails. They're so very different to anything else I've read for food and diet. I really hope you have plans for a book. So many people need this! You have literally put into words things I have felt in my spirit for years. These things can be hard to believe because they're so different to the constant programming that's out there. The weight is falling off. Dropped 4lbs in the first week of this. Today I looked down at my legs and said Lord, are you seeing this?² Lol. I know He is and He's carrying me through this journey, it's so much fun to learn and grow. Thank you for sharing your journey with us Sandi, it's helping me big time! "Your friend, Camelle
"You can just see the difference in my skin. This is after I decided to love myself. I used to hate selfiies and pictures. I was the only blonde in my family so I was always told I was adopted. I carried this rejection for a long time by always dressing down for guys, hid my naturally blonde hair in ponytails. I have fully released that and my bondage to food over the last 30 days. I eat when I'm hungry and every morning when I talk to God I pray, "Let them see you in me, let me see them through your eyes and most importantly, Let me see myself how you see me and love myself the way you love me, God!" Tears of beauty flow. This has helped SO much that you can see it in my skin! (Some of it is lighting but I have limited pictures) I attached a picture for you! Love you and I pray for you, Sandi! " Sarah Novinskie
"I want to thank you Sandi from the bottom of my heart…..This 30 day No more diet is exactly what I needed. I am one of those who had a hard time saying I am lovable. I have experienced a lot of rejection in my life and it caused me to have a poor self image. Each day I couldn't wait to get to my emails and receive the next Be More nugget. I find myself becoming stronger and more confident every day. I was always bound up with dieting and trying to lose weight ….eating all good food but with out the freedom of choosing…..so i drank a coke on the plane to Colorado w/o condemnation, hadn't drank a coke in 3 years, not that I plan on doing that again soon but I felt free to choose. I also love waiting for the growl. It makes so much sense to find out why I eat and I found i eat for emotional reasons not because I am hungry. I have saved the e-mails and am going to go over them again and again expecting to be changed more and more. Thanks so much for hearing from the Lord and passing it on to us. " Heather Gregor
I personally have lost more than 60 lbs in the last several years and have kept it all off. A lot of the reason I no longer worry about food has NOTHING to do with the foods I eat, but more, the way I think. After I healed my gut from a horrible chronic health condition several years ago, I was able to introduce a LOT of new foods into my system. And with this, came a whole new way of thinking- no more checklists, no more 'dos and donts' and no more 'specific diet for chronic illness, weight loss, etc.' Interestingly enough, the weight continued to stay steady and my MIND began to change dramatically about the whole topic of food, diet, self-image, personal inner struggles and more.
It is MY desire to help a select group of 1000 people again in GROUP #2 in a special 30 DAY PROGRAM where I will feature a step-by-step make over your mind, shift your thoughts, learn to love yourself program that will not only CHANGE the way you eat, it could end up changing the size of your jeans!
If you'd like to join me, it's ony $10.00 for the 30 days. I'll be running the entire program through email, with daily emails, tips and more. I'll also include random videos, ideas, quick tips for stressed out days and will be here to support you every step of the way.
WHAT YOU CAN EXPECT: What you can expect from me is to receive an email every single day that will inspire, give you a focus for the day, and a personal challenge that will begin to makeover the way you think, the way you feel, and the way you look at food, diets, self image and more.
To become one of the 1000 people who will be working with me in this GROUP 2 of our program, purchase your seat below and you will then be added to the secure email list. The 30- Day Series STARTS on March 11-April 11. Once 1000 people register, it will be closed. Group 1 went out to 3000 people!!!
Your NEW LIFE, new mindset and new body awaits you!
REGISTRATION FEE for the 30 day program: 1- EZ Payment of $10.00
Beginning on March 11th, I'll send you an email every single morning. If you have any questions along the way, you can go to my Facebook page and post a question where it says, "POST TO PAGE." I promise to answer all questions within 48 hours.
Your life will never be the same because you are NOW stepping into something you have never done before- take a good look at your diet, self image, thoughts and more….. and use THAT to have the body and life you want!
REGISTER NOW!
SOLD OUT!!!!
Look at the photos ABOVE!!!! Here's a shocker…. I am the EXACT SAME WEIGHT. How did this happen? Learning to accept my body type and the size 8/10 that I am. Learning to SHOW OFF my tiny waist and love my curves. It's a whole new style! When we are willing to step into our TRUEST SELF, it will affect everything. Learning to dress for our body type is a key to learning to love who we are. Are YOU ready to #BEMORE and learn how to kiss diets goodbye forever?!
To become one of the 1000 people who will be working with me in this program, purchase your seat below and you will then be added to the secure email list. The 30- Day Series STARTS on March 11- April 11, 2015. Once 1000 people register, it will be closed.
Your NEW LIFE, new mindset and new body awaits you!
REGISTER NOW! Group 2 starts March 11th!
SOLD OUT!!!!
NOTE: This is the exact same program that Group #1 went through. You won't miss a thing!
Please note:

This website does not provide medical advice.

Results May Vary.

These statements have not been evaluated by the Food and Drug Administration. This product is not intended to diagnose, treat, cure or prevent any disease.
The information, including but not limited to, text, graphics, images and other material, contained on this website is for educational purposes only. The content is not intended in any way as a substitute for professional medical advice, diagnosis or treatment. Always seek the advice of your physician or other qualified health care provider with any questions you may have regarding a medical condition or treatment and before undertaking a new health care regimen, and never disregard professional medical advice or delay in seeking it because of something you have read on this website.