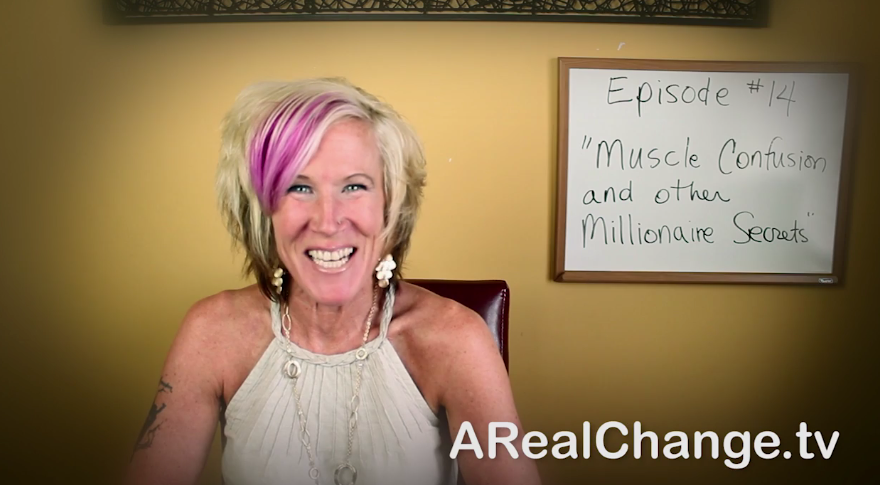 Episode #14 – Muscle Confusion and Other Millionaire Secrets
In 1981 I started bodybuilding. By 1982 I was competing and winning tropheys! It was a time when women typically weren't even found in such hard-core gyms, yet true to my nature, I loved it!
I love EVERYTHING hard core! 🙂
A secret I used that was just making it's entrance into the fitness realm was the concept of muscle confusion. The musle adapts to strain, pushing and going to it's edge… eventually it will begin to bounce back and won't respond as well. This is when you must 'switch it up a bit!' and get the SHOCK going again.
The same principle holds true in marketing. Learn today one of my secrets that has made me millions of dollars and keeps my competitors scratching their head. (Personal note, I love keeping my competitors confused with this principle! Heehee, it really works!)
Muscle confusion in marketing! Grab a pen and paper and take good notes because I've got a LOT to share with you today. Watch Episode #14 NOW!