A Membership Program Is One Of The Most Rewarding And Profitable Things You Can Do!
AND….. it will pay you every single day!
The Secrets, Strategies and Step By Step Process To Make It Work Year After Year
Dear home business professional, aspiring author, speaker, direct sales business person or anyone looking for a part time income working online, 
I'm sitting at my kitchen table right now and just saw thousands of dollars in business come through to our website. THIS HAS been the normal way I've been running my membership program for over 10+ years.  It's wild to me. The way we can run a company from a smartphone and a laptop is just incredible. You can raise your kids, build a business while you travel, NEVER have to hire any staff and you can do it all WITHOUT alot of ads, or even completely ad free!
Now you know I have created some powerful Facebook Ad courses and yes, I still do believe in using them….. kind of…. 🙂 
There's a massive shift taking place on social media and I have tested it out in all of my companies over the last 6 months. Here's the bottom line- we've made MORE money and had MORE engagement with out audiences and in our courses using unconventional methods that do NOT require one penny be spent. Yes, you'll need to do some live broadcasts. Yes, you'll need to interact with people. Yes, you'll need to create content they love. But NO, you do not need to boost, pay or even JV with someone to get the engagement you want.
The best decision I ever made for my current business, A Real Change International, Inc was to build a membership site. This program, known as my Inner Circe Mastermind and Small Business Academy has paid me over $1 million every single year since 2010. It's a dream come true when hundreds of thousands of dollars come in every single month AND it only takes me 10 hours per month to create the content, interact with my members and run this incredible cash-machine.
I want to show you EVERYTHING from start to finish, how to create the best membership site you can and how to make it work for you! 
We've seen a 4000% increase over the last 6 months in everything we do by making sure we GIVE first, serve people and make it known, we're here to help. Regular Facebook lives, content on one other platform and we're seeing hundreds of new people joining our email list and our courses, DAILY.
One of the most incredible thing that happens when you build a community and then launch a membership site is how much you will grow along with your customers. The joy of being able to create a weekly, or monthly webinar that impacts people's lives is not only extremely satisfying and profitable, but it enables you to really bring forth your best work.
GONE are the days of creating live webinars every month and hoping you sell enough seats. GONE are the days of having to fly from city to city to do live events, being paid ONLY when you're live, in front of people, or in one on one coaching situations. You can be paid every single day, every single week, every single month while your members go through your recorded content that is created in only one hour per week (or month) and your goal becomes one thing:  HOW TO GET MORE PEOPLE TO JOIN.
There's a real strategy to it all and I've been testing, refining and mastering this for a long time. The content I am about to share with you on my upcoming webinar has NEVER been shared anywhere before. It's all brand new.
I want to help you to remember that there are a few key strategies to getting people to join AND there's a few key strategies to getting people to never quit. It's not hard, really, but if you're consistent you'll be able to build something that is beyond anything you've ever dreamed of. 
This is where my expertise comes in!  I am going to show you how to create a membership site, but I'm also going to show you how to implement my 25 year direct response marketing and copywriting expertise so that people are joining your program every day and you have the lowest amount of cancellations. Creating content never got easier when you KNOW things are growing and you KNOW that people love what you're creating.
Membership Sites Can Be On Any Topic That People Have An Interest In And You Have An Expertise In! Here's just a few ideas…. 
Fitness Programs
Business Training
Recipes And Meal Prep
Empowerment
Health And Wellness
Copywriting
Marketing
Network Marketing
Essential Oils
Gut Health
Spiritual Coaching
English As A Second Language
Fashion Tips
Beauty Tips
Event Planning
Making Wreaths and Flower Arranging
Interior Decorating
Leadership Training
Proper Form In Workouts
Self-Improvement
Art
Music
Acting
Money Management
Credit Repair
SEO, Search Engine Coaching
Website Creation
Hair Care And Styling
Beauty Salon Specialty
Productivity And Time Management
Email Marketing
Social Media Content Creation
Crafts And Creative Arts
AND MORE!!!
I've been building memberships for more than 10 years now and have discovered EXACTLY how to keep it over the $1 million dollar mark without a lot of hassle, extra staff, finances, advertising or work from me!
My Inner Circle has grown from something that generated thousands of dollars to over $1.5 million since 2010. YOU can do this too, but trust me, it's not for everyone.  Sure, everyone's dreaming about a big business but VERY FEW PEOPLE will do what it takes. For some odd reason, people like a lot of busy work. So odd. I prefer to build something that I enjoy, my customers love, and that I can do it from home.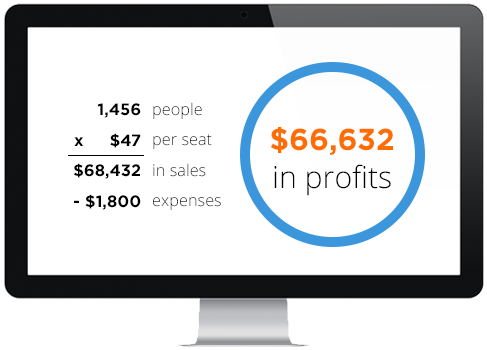 What If You Spent The Next 12 Months Creating A Membership Site With Just 1,456 People In It? That's $66,632 Per Month!
At this exclusive event you'll learn how to
Create a lead generation funnel that people sign up and close themself with (no phone time!)

What to say so that people go through the entire funnel

How to attract the right clients and help them to make the buying decision

What kind of sales pages WORK and what will fail for a membership site

How to create content that people are begging you to pay for

The key to get the LOWEST MERCHANT RATE possible for a merchant site

Keeping your chargebacks super low

Refund policies and more

Where to create worksheets, templates and where to leave it out

The best equipment on a budget under $500 to generate millions of dollars with
How to record your videos for the best result

Dos and Dont's when creating video and audio content

How to determine if you should offer audios and transcripts

Membership sites- the BEST ADVICE that will save you thousands of dollars

Recurring payments that keep coming in secrets

How to get people to refer you to their friends

Keeping yourself on track and fresh with content creation

What you absolutely need and don't need

How to have fun and grow a huge membership

Affiliates, JV's and more

The tax advantages of membership sites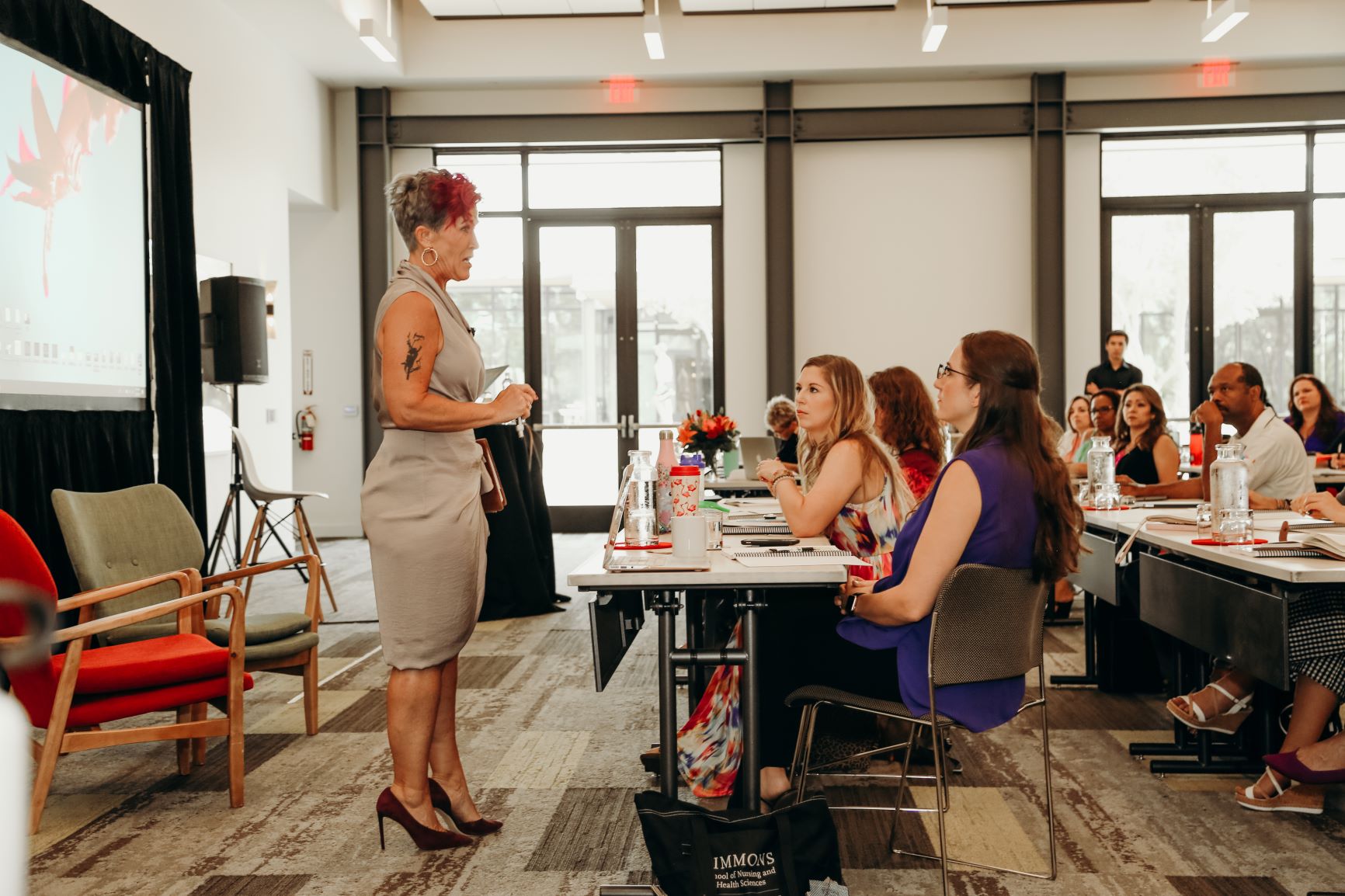 Sandi is a force of nature, self-proclaimed 'unicorn' in business – out of the box thinker.
Sandi has built businesses since the late 90s during the dot-com bubble to multiple seven figures using copywriting and paid advertising. After the bubble burst, Sandi continued to shift with gazelle-like accuracy to keep building 7 and 8 figure businesses while most other businesses were going under online. Sandi has built a $25 MILLION dollar empire with her self-taught skills.
She is known in the business world for her teachings on advertising, copy writing, as well as her faith and empowering women! As a Facebook Marketing Expert she was noted by Forbes as a Top 20 Online Marketing Influencers, Top 20 Women Social Media Influencer and a Top 50 Social Media Power Influencer.
Sandi Krakowski Teaches How To Make 6, 7 and even 8 Figures Online
Direct Response Marketing Gets Results In Any Business Industry
During her 26 years of building 8 Figure businesses online (yes, three years before Google even was started) there are a few things that Sandi has Mastered that have caused her to be noticed by international influencers globally and have paid her millions of dollars.
When we look at the masterminds and marketing classes in the marketplace right now, the #1 thing we hear from our clients is that NO ONE is teaching how to set everything up and make money. Most teachers (if not all!) get people working on platforms, systems, strategies, outsourcing, etc. but at the end of the day, NO ONE IS MAKING ANY MONEY! My unique method of teaching direct response marketing gets results in any business industry!
It is these things that I am going to be spending this time pouring into an elite group of students who desire to MASTER influence, online marketing, social media culture, engagement marketing, content creation and copy writing through my unique teaching style that has helped so many of our clients become 6 and 7 figure income earners!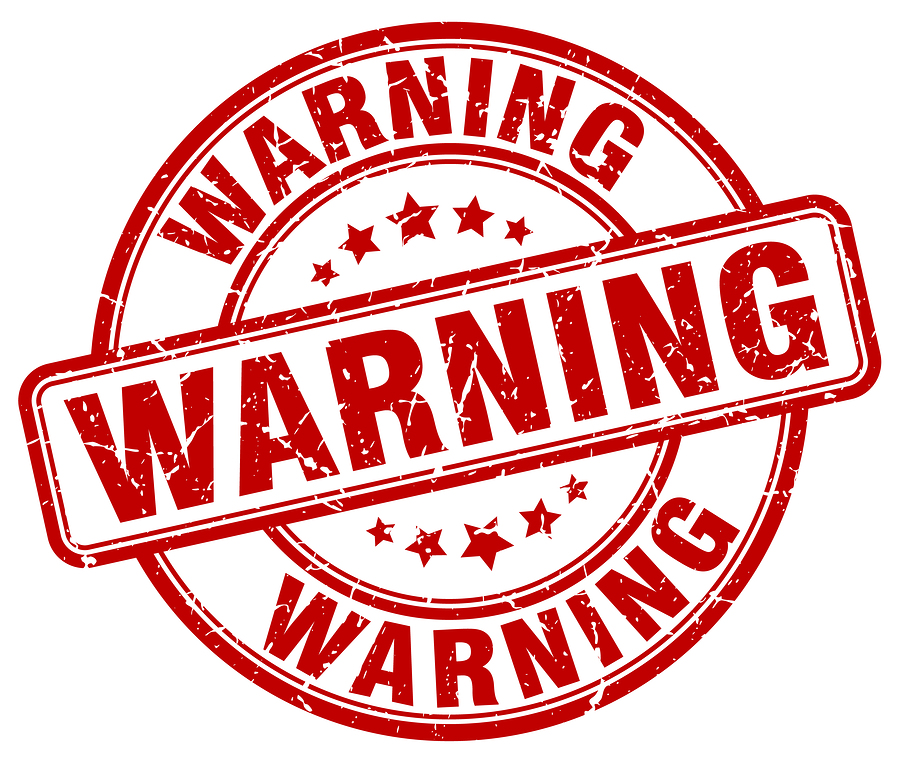 Includes access to Sandi's ads, her email marketing campaigns, marketing plan, social media strategies, copies of posts that were promoted and EVERYTHING she's used to create a membership site! $1200 IN BONUS ITEMS!!!
8 Hours of Training by webinar and screen sharing with Sandi Krakowksi (Divided into 4 weeks)
Worksheets, handouts and checklist for tools to use
Includes Full video and audio recording
This is a LIVE- 8 hour webinar school you will have INSTANT access to. Are you ready to learn and earn?  Listen to this testimonial from the live class. 
Idea To Launch In 4 Weeks!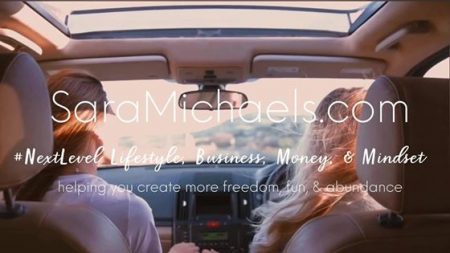 Sara Michaels  recommends Sandi Krakowski.
As a blogger + course creator that's taken many courses and worked with coaches; I can say Sandi is WORLD CLASS with her expertise and is hands down one of the best. . . whether you're looking at a course or are joining her inner circle; you won't be disappointed.
In a recent course I took on membership sites (HIGHLY recommend); Sandi answered my question directly (which previously I searched for months to try and figure out!) and with the tools and guidance she recommended I welcomed my first (paying) member to my community!
I was able to go from idea to launch in 4 weeks. ✨💋👯‍♀️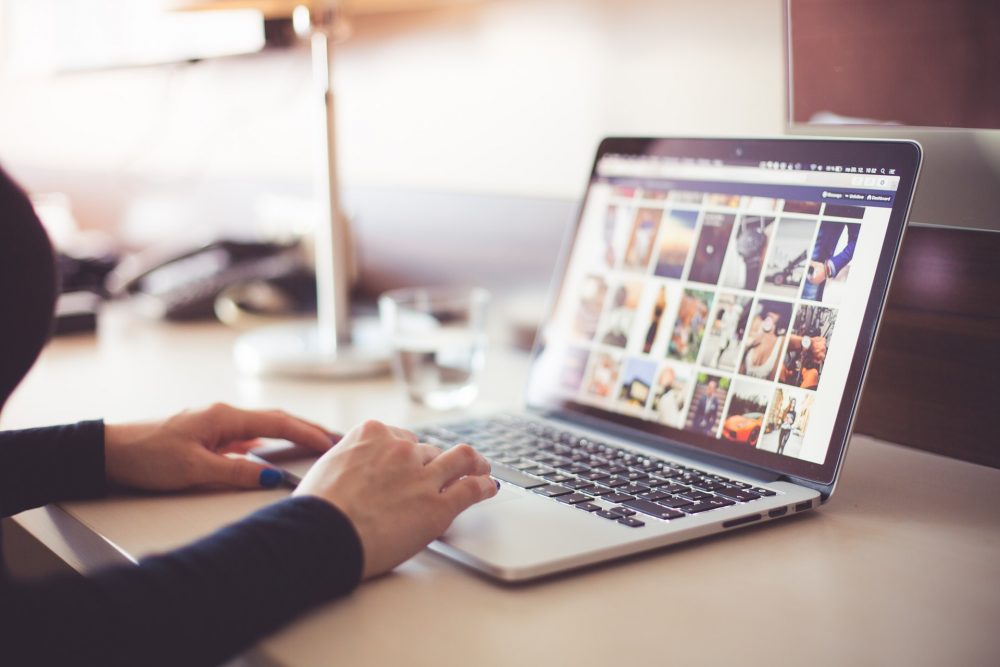 Yes, Sandi! I'm READY, for A Real Change in my business and my life!
I am ready to make the commitment to work my business like a professional, invest into my future and my skill and do all that I can to succeed! I'm not willing to wait any longer and am ready to take action NOW! For the entire 8 hours of training (each week includes a Q&A) worksheets, templates and full recording and $1500 in BONUS MATERIAL!
What could YOU DO with your passion to turn it into profit?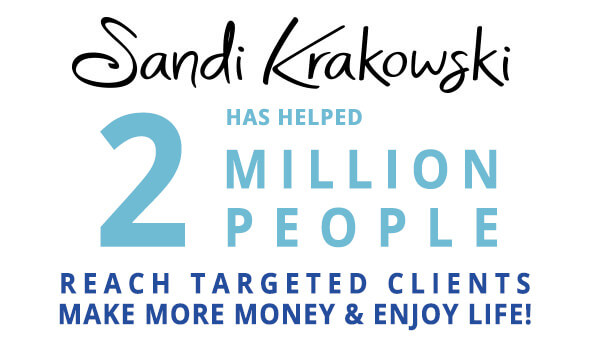 Meet some of my 7-figure producing clients and students!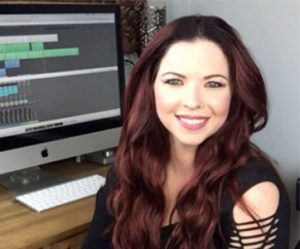 Sandi- just a quick msg to tell you how much you've blessed my family and me. I'm a 7-figure earner (we just did 2 million in our very first year!!!! Pinch me.) I started my business when I was completely broke, with five (homeschooling) kids at home, and I was beyond frustrated with our financial situation. We were living paycheck to paycheck on a single carpenter's wage. Anyway, I took every spare dollar I had and invested into my knowledge and education. Your Facebook Ads 2.0 class was my first wake up call. I was making progress beforehand, but that catapulted my results. Since then, I haven't stopped listening and absorbing all your classes (I play you in the car, shower, kitchen…). So this is not just for 5 & 6 figure earners. What you teach is very valuable at every level. Thanks again and I hope to meet you in person someday soon!
– Leah McHenry, Savvy Musician Academy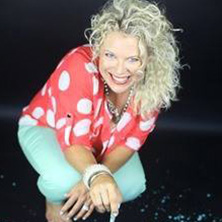 Jennifer is a faux-painting expert featured on Extreme Home Makeover and other nation wide television shows. She has a unique passion for helping women start a business they can create while raising their children, from home, that outpaces anything they could do in corporate America. She now runs a multi-million dollar program mentoring creative moms and entrepreneuers! She first worked with Sandi to get her first DIY course done and was mentored in her masterminds. Jennifer now steps into the Inner Circle when we have guest coaches!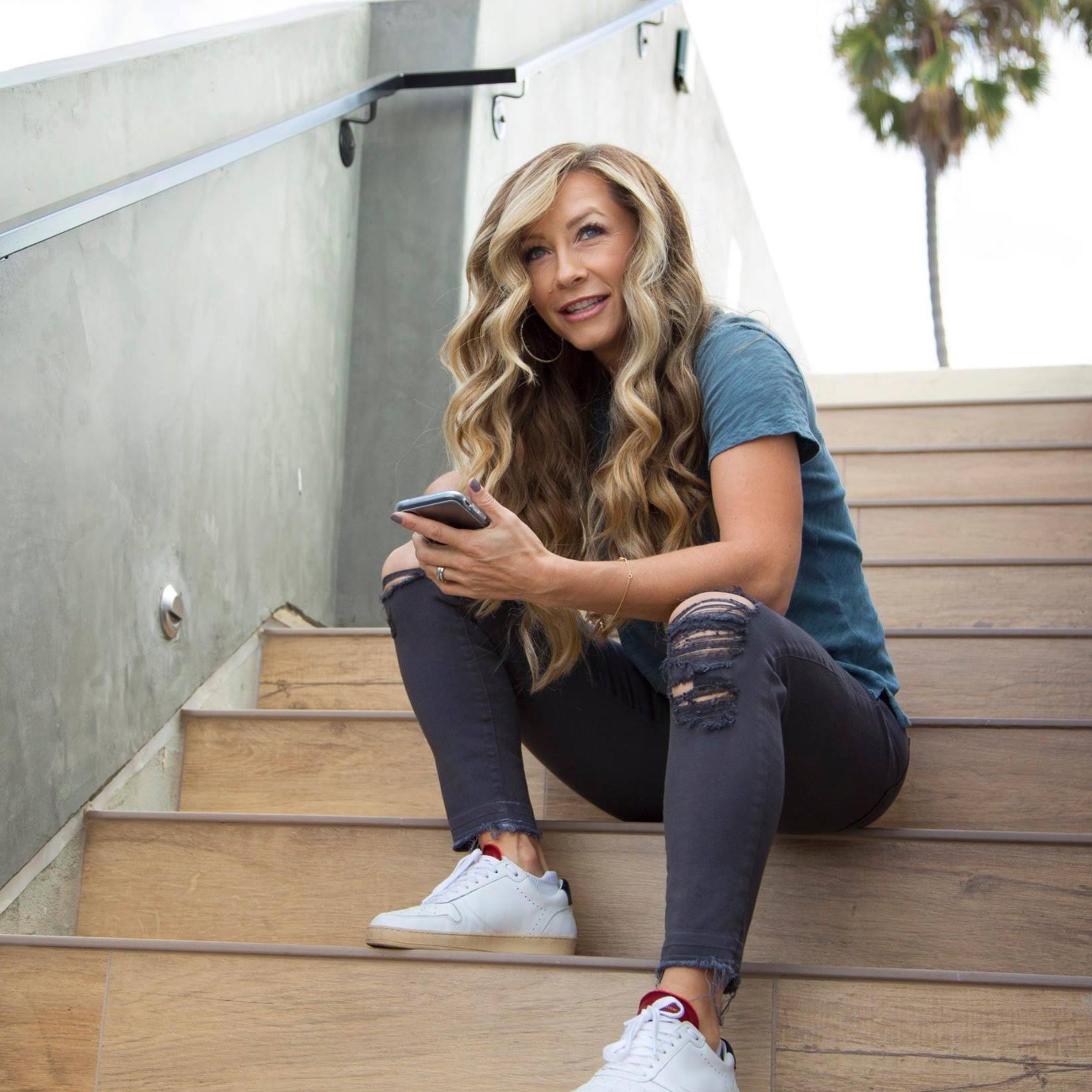 By learning to lead people with skill she already had from her past, where she did hundreds of millions of dollars in deals in real estate and translating that to an online income she was able to do this from the comfort of her deck and home office while living an amazing life with her husband and son! Sandi and Shanda spent one full year working on her copywriting and marketing to help launch what is her dream business. She owns a $7 MILLION dollar company.
Legal Disclaimer: Every effort has been made to accurately represent our program and its potential. Any claims made of actual earnings or examples of actual results can be verified upon request. The testimonials and examples used are exceptional results, don't apply to the average attendee/purchaser and are not intended to represent or guarantee that anyone will achieve the same or similar results. Each individual's success depends on his or her background, dedication, desire, and motivation. As with any business endeavor, there is an inherent risk of loss of capital and there is no guarantee that you will earn any money.