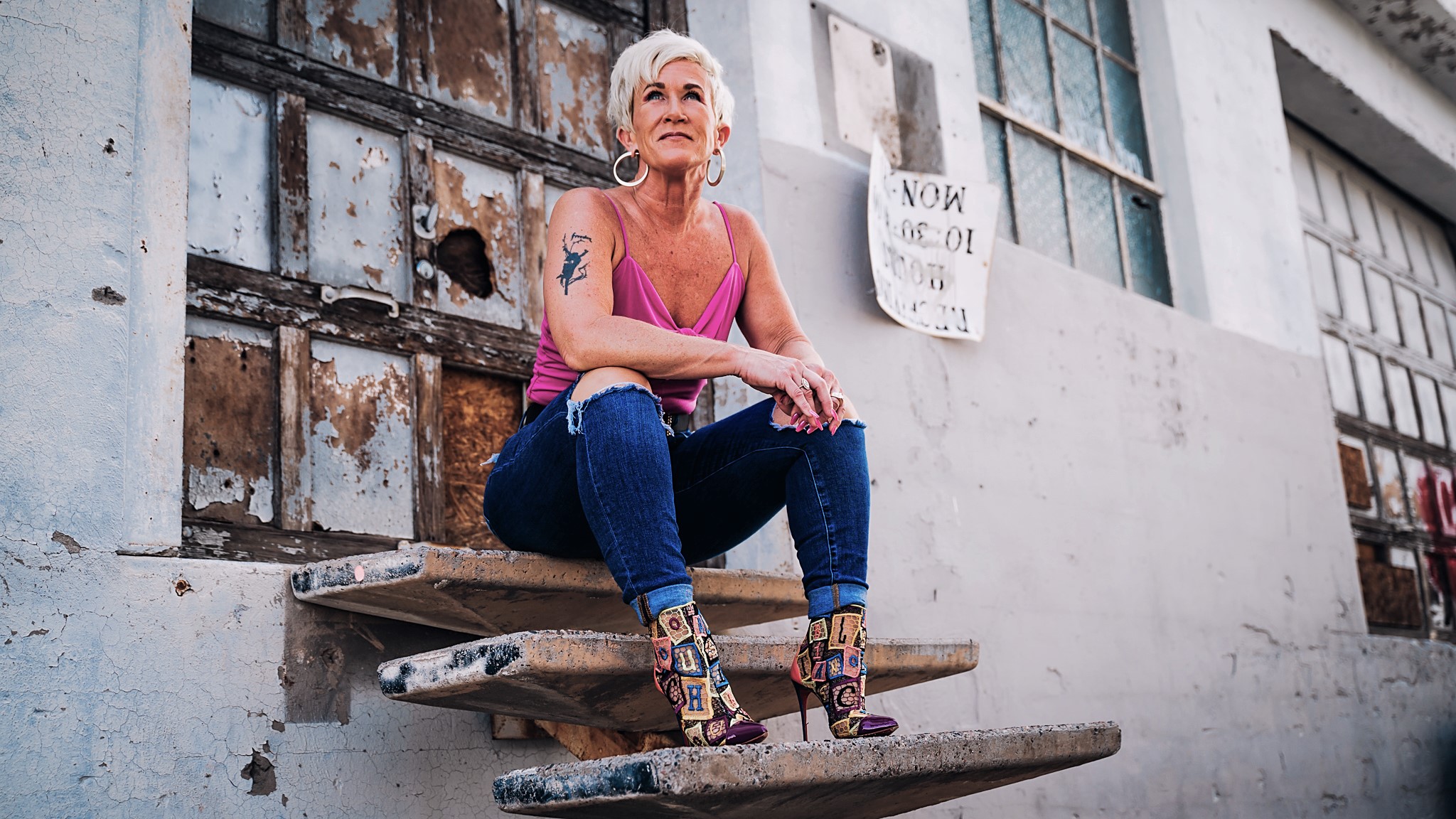 SANDI KRAKOWSKI HAS BEEN FEATURED ON...

It's About Time! A No-Bull, No Fluff Trusted Coaching Program and Mastermind to Help You Build a Stress-Free Internet Business….So You Can Live the Life Of Your Dreams…With Internet Millionaire, Sandi Krakowski!
Dear coaches, 'gurus and experts' , home business builder, entrepreneur, direct sales professional, ministry worker and anyone else who wants MASSIVE exposure online with the new "social media marketing" world-
Are you ready to UP-level your business to something that is not only profitable, but it's also sustainable, so that it can run with or without you, while you're chasing your dreams and doing things you love? The Inner Circle Mastermind is for you! This is the highest level of coaching available and has a HISTORY of creating 6 and 7 figure income earners in under 6 months!
Isn't it time you stop playing around, cut through the bull that most people offer and learn innovative proven strategies that work for entrepreneurs and business owners just like you? A hope and a prayer were NOT enough for me when I knew we needed to change our life and start making more money. Are you there now?
Let's face it- there's a lot of training online today that claims to help small business owners succeed. But the bottom line is, no one is teaching how to attract swarms of new clients every day, how to close a sale, get repeat sales, referrals and ultimately build a sustainable business that can be run from anywhere in the world. Everyone claims their 'system' and 'step by step' processes will work, but the reality is, systems don't sell products and learning step by step how to set up social media, a website and an email campaign isn't going to make you hundreds of thousands of dollars!
Since my humble beginnings back in the 1990's when Google first came online, I have not only built several multi-million dollar businesses, but I've MASTERED direct response marketing strategies and have figured out how to solve even the hardest of business challenges. Now, in my "Inner Circle Mastermind and Small Business Academy" I'm bringing together for you my 20+ years of experience, over 60 classes, a private Facebook group and I'll even be there with you personally, every step of the way, to ensure you see the success you deserve.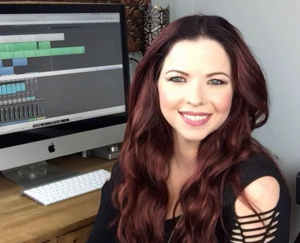 She made $2 MILLION her first year!!
"Sandi- just a quick msg to tell you how much you've blessed me and my family. I'm a 7-figure earner (we just did 2 million in our very first year!!!! Pinch me.) I started my business when I was completely broke, with five (homeschooling) kids at home, and I was beyond frustrated with our financial situation. We were living paycheck to paycheck on a single carpenter's wage. Anyway, I took every spare dollar I had and invested into my knowledge and education. Your Facebook Ads 2.0 class was my first wake up call. I was making progress beforehand but that really catapulted my results. Since then, I haven't stopped listening and absorbing all your classes (I play you in the car, shower, kitchen…). So this is not just for 5 & 6 figure earners. What you teach is very valuable at every level. Thanks again and I hope to meet you in person someday soon!"
– Leah McHenry, Savvy Musician Academy
Are YOU Ready To Go From Dreaming To LIVING Your Best Life With A Business That Will Pay You For Years To Come?
INNER CIRCLE MASTERMIND INCLUDES:
Over $57,000 in Complimentary Training & Classes!
NEW!

Access to Over 70+ Full Length Classes That Sandi Has Done!

NEW!

 Over 5 Years Of Inner Circle Archives In The Vault!
WEEKLY video training and assessment of businesses from Sandi Krakowski personally
Get your questions answered with Q & A Day!
How to activate your business at each level
Strategies for new customers and growth
Action Steps you can take in your business each week
Live interaction with Sandi in her Private Facebook Group For Inner Circle Members
ARE YOU READY TO LEARN THE FOLLOWING?
Build a huge social media following
Create content that your clients love
Become the go-to source for your product or service
Getting repeat orders every single month
How to get people to buy your product on social media
Social Media SEO and what it means for your business
Writing better Facebook ads
How to 'hack into' Facebook's system so that your ads are shown more often for less than 10 cents
The best way to use graphics in a Facebook ad
Quote graphics and Video posts working in tandem online
How to have more time in your day and accomplish everything in your business
The secret to reading 3 books a week
Spend less than 15 minutes everyday online but LOOK like you're there all day long
Build an offer that everyone wants, and build an email list you can market to on demand
Create online videos live, streaming, pre-recorded and make money EVERY single time someone watches them
How to make money really fast in affiliate marketing
The best way to build a Facebook page
How to make YOUR Facebook page the one everyone can't wait to visit every single day
Organically growing your InstaGram to 80k people in under 10 months
The best way to write sales copy so that people have their credit card out before you even ask for the sale
Setting up your bio on social media so that people want to do business with you
Writing your first book and how to get a big book deal
Creating a newsletter that is read by thousands of people everyday
How to get people to open your emails
The right time to venture out and hire a VA
How to find VAs and the best way to not get ripped off by people
How to find a WebDesigner who is going to do great work for you personally
Creating your own online TV show
Building a Twitter following where news media start asking you the important questions in their interviews
How to get a magazine invite and be the next 'cover' celebrity
The best way to send out auto-responders so that people will buy your product
Managing memberships inside a Facebook group
How to use FanPageKarma to spy on your competitors and attract THEIR followers to your Facebook page
Reviewing analytics so you make the most money
Creating a membership site
How to set up videos so that you have the best lighting even on a budget
Advertising on social media on a shoe string budget
The best way to grow an email list where no one unsubscribes
Creating an irresistible offer
Getting celebrity endorsements and even sponsorships of your products
How to get brands to partner with you and pay YOU for a post on your Facebook page
How to grow your Pinterest page and how to create pins everyone wants to share
Creating videos on InstaGram for your business
The reason InstaGram Stories and Facebook Live are different
Writing better sales copy so people want your product instantly
How to manage your money once you make it so that you don't have to pay high taxes
Making sure you have set up your website securely
The best way to create an advertising budget even if you don't have any extra money
Managing a family, business and your life- the BEST way to create your dreams come true
Traveling and your small business necessities
How to get spa visits, hotel rooms and even your entire vacation and car rental complimentary with your Facebook page success
THERE'S NEVER BEEN A BETTER TIME TO BUILD A BUSINESS!
Inner Circle Month-to-Month Membership
You can stop and start anytime you want! 
Join for $97 per month   
(Your recurring payment will also be $97 until canceled, so you get the special price for as long as you're active!)
includes over 500 hours of training
Enter Coupon Code For 75% Off Discount
USING A COUPON FOR A DISCOUNT? Your recurring rate will be discounted as well if you use a coupon

You are registering for the full Inner Circle Mastermind and coaching with Sandi Krakowski. You will receive 4 live webinars per month, the entire Inner Circle product vault, access to the Facebook group that Sandi is active in every single day! And it's all only $97  per month.  At the end of your monthly membership we will charge you $97 and your membership will be active until you cancel.
You Are Locking This Price In! Your Yearly Price Will Never Go Up, Unless You Cancel & Rejoin At A Later Date
If you join on the 5th, your membership will go until the 5th of the following year or month, and then be rebilled until you cancel.
My internet marketing business has been my baby for 3 years now. My business took off and grew super fast (due to the mentorship of Sandi), it's made more money then I could've imagined when I first started. It's given my family a lifestyle that I only could've dreamed of a few years ago.
I am so happy to say this – we've closed every deal we've quoted so far this month and we are on track to have our first $60,000 month! We'll be hitting that MILLION DOLLAR mark in no time and THAT business now runs without me being in there every single day! THANK YOU SANDI!!!

ASHLEY DIXON
www.unforgettablewebdesigns.com
When I started with Inner Circle, I kept this quietly to myself and had a goal of 6-figures! Today I met that goal of seeing over $8,333 made in one month and momentum is continuing to build!! I got the clarity and the tools to build my business, to change my clients lives and to change my family's life!
The BIGGEST freedom I've ever felt is NOT from the amount of money… it's from KNOWING I will never be poor again. My daughters and I are living and loving at levels we've never known before. Much Love to Sandi, Jeremy & Abigail!
Catherine Witcher
Sandi Krakowski's tools and strategies are so straight forward, effective, and duplicable. The best part– I make my schedule, I control my income, and I get to choose what life, balance, and success look like. Inner Circle helped me get focused and figure out how to start creating actual income.
In October, I launched PeacefulHomeSigns.com– a reclaimed wood sign shop– that I began actively marketing on Facebook and Instagram. I now earn $1500 per month selling our signs PART TIME while taking care of my toddler every day. If that weren't enough– I'm also a social media manager for 2 clients! In under 10 hours per week I'm able to earn an additional $1500+ per month.
Lizzie Smiley

PeacefulHomeSigns.com
Before Inner Circle, I had 300 fans on my Facebook page (many were family + friends). I started taking Sandi's $10 a day approach to Facebook ads a few months ago and have already reached over 5000+ people on my page with anywhere from 30-50 new fans added every day. The success on Facebook gave me the courage to finally launch a program I had been sitting on for over 2 years and following her tips and advice I have another 9 products ready to launch in 2017.
Dawn Martinello

www.dawnmartinello.com
We just did $21,000 of video sales in under 4 months!

Jennifer Allwood

http://themagicbrushinc.com/
I am forever thankful to all of you in the ARC group as well as the coaches. You have opened up a world to me like none other. When I was in the moment of decision of whether to continue or throw in the towel you restored my faith in the power of the true entrepreneur. Thank you to each and everyone of you!

Brettany Sorokowksy
I just wanted to say "Thank you" to Sandi for being bold in conviction about R.E.S.T. We took our first family getaway, in nearly 8 years of marriage. In that time we had 4 babies in five years (3 high risk pregnancies) in addition to my non-biological sons, one of which lives with us. We NEVER took time away as a family, just us. I think my husband and I have only been away overnight once since our honeymoon. So I just did it! 
Words simply cannot describe the atmosphere with my family and children right now. So for anyone who's been sitting on the fence about getting away or taking some time off.
Sandi helped me get back into the world of the living. Five years ago I was diagnosed for the second time with cancer. Well, I'm still here and I still have cancer but I'm LIVING! I mean really living not just existing. It's not over yet! I began a new career, made some beautiful friends and am even exploring a relationship with my higher power I started with zero clients and I've just booked my fourth client in the past few days. If you are questioning whether you can do this don't. You CAN and you WILL! You world needs you and is waiting for you.
Cheryl A Bruce

facebook.com/cherylbruceva
I discovered Sandi Krakowski when God showed me I had to learn how to connect with people online to share His truth. From Sandi I learned everything about online business. I set up my website, began to build my email list to 4500 and growing and set up a Facebook business page which to date has over 43,000 followers.
After writing "Sweet Grace: How I Lost 250 Pounds," I began offering online Christian weight loss coaching and have been privileged to have people from all over the world in my groups. I'm finally living the dream of doing what God designed me to do and earning a five figure income which is steadily building. Six figures—here we come.

Teresa S. Parker

teresashieldsparker.com
When I discovered Sandi, I had 385 people on my Facebook page and was doing most everything for free or at a loss in my nonprofit. I now have 21,000 on my page (with single posts that reach over 5000 people!) and am selling online classes, getting paid coaching clients through social media and finding new, more effective ways to help people fulfill their calling and make a difference in the world.
I used to work 60+ hours a week, and now I work a lot less, take time off and am getting more done! My impact, income and world has drastically changed since working with Sandi!
Katherine Martin

CreativeWorldChangers.com
I've been working Sandi's programs, including the inner circle for about 12 to 14 months. My FB likes grew from approx 500 to 17,600+. Since the beginning of this year I have exceed 3k every month and even hit 5k!! My confidence has grown exponentially. I'm WAY out of my box.I must say before Sandi I spent thousands on "GURU'S" only to find myself in major debt. I relate to Sandi as a real life person….like me..Major connection.

Veronica Drake

Veronicadrake.com
I started working with Sandi with a small page of about 1500 with her classes I grew my page using her techniques to 5000 by May. Since joining her VIP group in June I have grown my mailing list to over 2000 and my page to over 13,000 and I've not even been with her a full year. Sandi's classes are truly ever-green and the depth of information in each classes is worth so much more than she charges. I highly recommend her to any small business and especially if you're in network marketing or direct sales.
Caroline Gunn Bjorkquist

www.carolinebjorkquist.com
If I had to use one phrase to describe my experience since meeting Sandi, it would be "life changing." What I've learned about my business has been so much more than how to make money or how to advance my rank. There was a time when 300 followers was a huge number for me. Since starting with the social media class, that has grown to over 2000 with a small budget. Sales are coming from users on my page, as they find that I have something that they need. The best, most satisfying part has been about learning to build relationships with people.

Ruby Uhart 
I 'happened upon' Sandi  in 2015. Initially I didn't believe that she was for real! But slowly it began to dawn on me that she cared about every one of her clients and that she was the "real deal". I've grown my Facebook page from zero to an incredible 19,830 as of today!!!! When I started with her I worked as a Senior Corporate Director, I have since been able to leave my very lucrative full time day job and follow my passion as a coach, helping others create a fulfilling life using practical and productive tools. It's given me the information, inspiration, motivation and courage to create an info product and group coaching program. I am forever grateful.
Candy Motzek

candymotzek.com
This class with Sandi has been an amazing experience and has given me the tools to be successful. Each month we learned many eye opening insights into how to successfully build a home business. A big takeaway has been learning the one-to-many model which helps give your life back. Since starting I've learned when to outsource and have successfully matched bios and pictures for all my primary social media sites. I went from not having a Facebook page to just passing 2100.

Jenny Valenzuela

facebook.com/jennyvfitness
The education I've received since being a student of Sandi is Amazing! This is What I've Been Looking for! I started with 52 likes on my Facebook page and jumped up to over 1000 TARGETED likes in 3 months using what I learned ALL while Working from home AND homeschooling 4 of our children! I also gained my first PAYING client which COVERED the cost of this Mentorship! That would have NEVER happened without Quickly Implementing what I learned from Sandi Krakowski! This is Just the Beginning and We are ready to Soar!
Cheriese K Singleton

facebook.com/cheriesekbiz
I had very few likes on my Facebook page when I started these courses. The likes have tripled on my page as well as my church FB page, which I have been managing for the past four months. More importantly, I have grown personally and spiritually since beginning my mentorship. Sandi teaches more than just the technical aspects of social media, and she has introduced us to resources I had no idea existed.

Kim Kruse

facebook.com/kimskrusebiz
Within 2-3 months I doubled my income and have gone from approximately 12,000 fans on my FB business page to over 21K! Selling corsets and helping women with confidence is my passion and since "meeting" Sandi I have helped so many women, priceless. Sandi and her team take you beyond your comfort zone comfortably. So much has changed since I started working with Inner Circle, in both business and in my personal life.
Sonya Maachou

facebook.com/pages/The-Burgandy-Boudoir/157585027617404 
Sandi's training on social media has been an amazing journey for not only my business, but myself personally. Yes, my business has changed and grown but more importantly I have changed and grown. Today, I find that have more to say than the recommend number of posts a day. And you know what, the posts are me talking… not someone else. Yes, I have found my voice! I've also learned to give and serve my followers instead of beg them for sales. I've built a genuine community with my followers.

Kathryn Strabley Wong

facebook.com/coachkathrynw
I joined Sandi and her team at A Real Change to jump start my home-based business using her one-to-many sales model. Organization, motivation, faith and focus are at the core of Sandi's leadership and training. In short of ONE month, my Facebook page went from nonexistent to reaching over ¼ million people per week! My page likes increased to nearly 1500 during the same time period. My business is blossoming; it has just taken off! Personally, professionally and spiritually, I have been rebuilt by Sandi.
Sara Brophy Alexander

facebook.com/SaraAlexanderBiz
Because of the investment I made in Inner Circle I was able to prioritize and pursue what I was passionate about. I shut down "free" Facebook groups I ran for nearly 2 years and opened up a private coaching and 30 Day Challenge group. This has helped me grow my business and reach to the part-time entrepreneurs I serve. Within 1 month I started a challenge group and generated nearly $2000 in profits!

Montina Young Portis

facebook.com/MontinaPortisBiz
Through the coaching of Sandi, I learned how to use my time more effectively and how how important it is to use the one to many model to free up more time for my family and business. I have learned how to write successful facebook ads and manage my time better. My facebook page grew from 5,000 followers to over 16,000 followers with increasing engagement. My direct business is steadily growing with new customers and members.
Mary Souther Clendenin

facebook.com/theencouraginghome
I knew 100% when I started social media training that it was the next step for me. I have come so far in the last six months. I started with less than 200 likes on my Facebook page and from running targeted ads I have grown over 1500 with only $10. per day budget. I am reaching over 60,000 people and my engagement is always at least 50%. I have grown my twitter followers to over 1700 as well. Sandi is amazing!

Daveda Schmidlin

facebook.com/davedas.itworks
When I began with Sandi I had been struggling to figure out how to link my online activities in a cohesive way. Following Sandi's lessons I have doubled the LIKES on my Facebook page, and have grown my Twitter following from around 200 to over 1100. I look forward to continuing to review the Inner Circle materials and glean more insights as my business continues to grow.
Frances Hartigan
facebook.com/experienceahealthylife
I'm so very thankful I decided to make the investment into myself and my business! Sandi helped me in so many ways. I learned how to market my business effectively online while still being able to spend time with my family!I learned that I could share my faith along with my business and be blessed by it. My page grew and my engagement grew by leaps! At one point I had just over 600 likes on my page but I had over 3000 people talking about my page!

Lori Chambers Hayes

Facebook.com/lorihayesbiz
This class was simply a game changer for me. It taught me the ins and outs of social media and how to really connect with people. The one to many model is brilliant and really works. My Facebook business page has grown from 400 likes to over 10,000 in just 6 months with 50% engagement! My business has more then doubled and keeps growing from month to month.
Enrique Olazabal

facebook.com/EnriqueOlazabalFitness
When I first began this class my Facebook page I had 626 likes which I struggled for a long time to even get that many, as of writing this I have 2,166 and growing! Learning how to use the one-to-many model has cut SO many hours from what I was spending previously. I'm not spending hours on the phone or answering tons of emails over and over again. With the tools learned here the sky is the limit!

Heather Santo

facebook.com/HeatherSantoBiz
Celebration moment! Since taking Sandi's class this summer my page went from less than 300 to over 9,000. People are now talking to me and it feels like a community with a hopeful vibe. I just got "verified" and I don't know how they choose, or what it means, but it all seems good. Thank you so much for your excellent mentoring!!
Melinda Borrello Sharma
In a few, short months Sandi showed my how to get my Facebook page from zero to over 2100…and steadily growing. She taught me how to talk to people and engage with them. I now have a thriving Facebook page and what is most amazing to me is that the majority of my sales now are coming from people I do not know personally! In addition to this, I am not a technical person by any means. To be completely honest, it boggles my mind BUT with Sandi's clear instructions and support systems she has put in place for her clients, I have been able to maintain my site, add pages, etc myself….something I never thought possible!

Pam Gillies Keck

facebook.com/coachpamkeck
I joined this  class completely on faith. I didn't have a facebook business page or a website. All of the coaches have helped me to develop my WordPress website, set up a Twitter account, set up an Instagram account, start my FB business page and put the structure in place to make money through social media! These are just a few of the accomplishments that I have made because of this class! The energy in this group & the excitement as a team has been awesome!
Michelle Drinkard
Facebook.com/Tellmethatstory
As I'm new to social media & self-employment, the support and encouragement has meant so much to me. This is a big time of transition and I'm taking it slow. Because of this class I created a biz page and have 126 likes (without even doing paid ads- YET). I look forward to continuing and learning on my new path and reaching more people to share my services that are B2B.

Marcia Sutton

facebook.com/employercommunicationstrategies
After taking the 6-month Mentorship with Sandi Krakowski, not only do I understand how to effectively use social media, but I also understand how key it is to the success of online business. I gained so much in this ARC Apprenticeship. I highly recommend this apprenticeship to anyone wanting to run a business online. I just started a new business page last week that almost immediately had 200 likes and I have not yet started to work with it. Social media is the way of the future and thanks to Sandi and this wonderful learning opportunity, I know I will succeed.
Jacinta Cillis-Asquith
facebook.com/JacintaCillisAsquithBiz