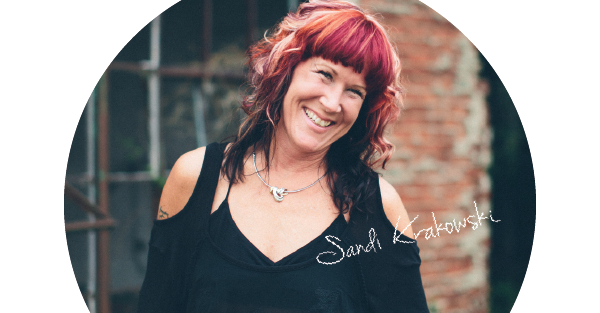 with Facebook Expert, Sandi Krakowski
& former Network Marketing Millionaire, MLM Top Earner
Write Yourself a Five-Figure Paycheck in Five Months! 
Don't Build A Downline…
Build A PROFIT Line You Can Be Proud Of!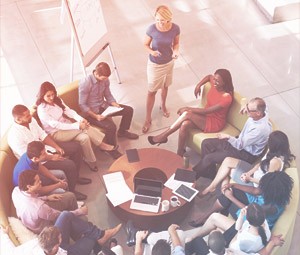 Dear home based entrepreneur, direct sales and network marketing business builders-
Are you struggling in your direct sales or network marketing business? I can help, if you'll let me.
Several years ago, I generated over 100,000 leads myself and called over 31,000 leads by phone, working my direct sales business the 'traditional' old school phone prospecting way. I held some of the top records for closing cold leads in the nation!
But that is NOT what I want to teach you…..
My years of copywriting, direct response marketing and now, as a Top 10 Social Media Influencer have equipped me to teach you just how to use a Facebook page to add:
into your profit line every single day.
No more doing direct messages! No more pitching friends on your personal profile! No more texting people all hours of the day! If you're sick of running your life like you're a 24/7 ATM machine where anyone can call you anytime, I have YOUR solution!
The only that's changed about direct sales is… everything!
Forget everything you thought you knew about network marketing and direct sales on social media – most old school training that once worked 5-10 years ago isn't even allowed on Facebook & doesn't work anymore!
I will teach you how to stay 100% compliant with the rules on Facebook – while creating huge profits in your business, making your competitors scratch their heads, wondering how you did it & your entire team profiting all the way to the bank with more customers and distributors than any other team in your company!
My Facebook Ads and Facebook Marketing Methods have helped thousands of people in your industry to create not only increased profits, but they're also created a more powerful LIFE!
This could take you to 6-figures in under a year!
Jessica Taylor came to me earning $200 per month, with just 150 people on her page. She NOW earns $15,000 per month (and more!) right from the comfort of her home with her direct sales business and she took more than 9 VACATIONS this year. She only works 15-20 hours per week, enjoys time with her children and is NOT stressed anymore about how to build her business. She has a Facebook page with more than 32,000 people on it and is one of the fastest growing direct sales pages in the industry.
Rochelle Griffin came to me when her SON and husband HATED the way she was building her business. She was already making multiple six figures but she was working 90 + hours per week! With our system, she cut her hours down to 30 hours per week, and TRIPLED HER BUSINESS in under one year. SHE ALSO has a VERIFIED page, and over 100,000 people connecting to her. Before she ran her business like an ATM MACHINE- if people asked her something, she was available! By text, phone, DM, you name it. NOW…. she does everything on her business page.
Kayla Howard came to me struggling to market her essential oils on her page. She was making just a few hundred dollars per week. In her first FOUR WEEKS of using our system she made $3500 in her business with a page of only 450 people. Today… she is STILL growing her business and now making multiple 6-figures… is a coach, has a VERIFIED page and LOVES her life! Her page now has over 30,000 people!
Jessica Vaughn has a page with over 120,000 people. When she came to me she was already making 6-figures, had bought a house, had an amazing lifestyle… BUT she didn't know how to use a Facebook page or Facebook ads to sustain her growth. She had a SMALL page, was using her PERSONAL profile and was frustrated! She had a choice: Keep doing it the old fashioned way? OR learn the "Sandi Krakowski MLM Method". She worked with me for over a year and not only is she one of the top recruiters in her industry? She is now publishing her first book, built ANOTHER 6-figures NEW business alongside of her business in MLM (because she had so much time on her hands!) with info products and has never looked back.
WILL YOU be next?!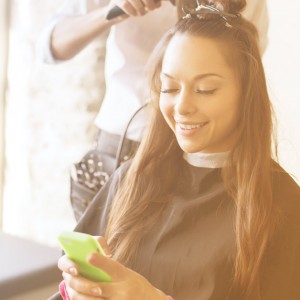 Face it, the industry you're in can get pretty addictive. With the peer pressure, comparisons, bonus pools, jealousy and everything else that dominates this industry…. you don't want any part of that! But you DO want to build a business you can be proud of!
Fire your lead generation provider and create an unlimited supply of your own qualified leads yourself!
There's only TWO ways to make money in your industry:
You need REGULAR customers every single day coming into your profit line AND you need them to stay on their auto shipment.
THEN you need NEW distributors who are entering your profit line doing everything YOU'RE doing!
Let's spend 3 hours together, in an exclusive 'Webinar Mastermind Setting" that you can plug into from anywhere in the world, on any device.
I'll share my screen and show you how to PROSPECT like a genius, serving people, saying GOODBYE to slimy, slick scripts and all of the other things that can make you feel like a jerk!
WHAT YOU WILL LEARN INCLUDES:
Create your own qualified leads in your business!

How to stay compliant to the rules and terms of what is allowed on social media at all times (it's not what you think either!)

Stop pitching your friends and family, texting all day, and direct messaging

Cut your time in half and make more money

Prospect like a genius and stop being slick and slimey!

How to sell without ever selling (the secret formula)!

Gain more customers and distributors faster than traditional methods!

Talk to people on social media so people sign up for your opportunity without ever talking to you

How to attract the right clients to close more sales!

When to 'pitch your product' and when to shush up!

The KEY way to survive the criticism of people who love being on the phone all day and are mad because you are doing things differently in your direct sales company

Tying it all together!
I'm ready to teach you.
In this on-demand video academy, that you can attend anytime, anywhere,  we'll get together in a screen sharing webinar that is recorded and I'll show you how to present your product, not be salesy, use good copywriting and direct response marketing to CLOSE SALES every single day!
Plus, we're adding the recording of the 1 HOUR bonus Q&A session Sandi did with this class, to get your biggest questions answered!!
And I will be throwing in my Social Media Business Bootcamp class, for free! A $97 Value!
Where would you be if ONE CUSTOMER and ONE NEW REP were put into your organizational funnel every day?
Who this is for….
Someone serious about starting a real business and creating profits online!
Someone who is serious about taking their business to the next level!
Someone who wants a step-by-step approach to the business!
Someone who knows that a business is work and is not looking for a get rich quick scheme either!
Who this is not for…
Someone who thinks they know it all…
Someone who thinks they should be given things for free…
Someone who loves to learn, accumulate knowledge but has no intention of taking action…
Someone who hates hard work and really just wants easy street…
Tire kickers.

BONUS #1

Social Media Business Bootcamp training:
How To Become Profitable on Social Media Without A College Degree, A Ton of Overhead or Staff!
We will spend 2.5 hours going through the critical changes you need to learn how to attract 100-300 new clients to your pages weekly and how to sell ANY product or service without sounding salesy or fake!
(Normally $97)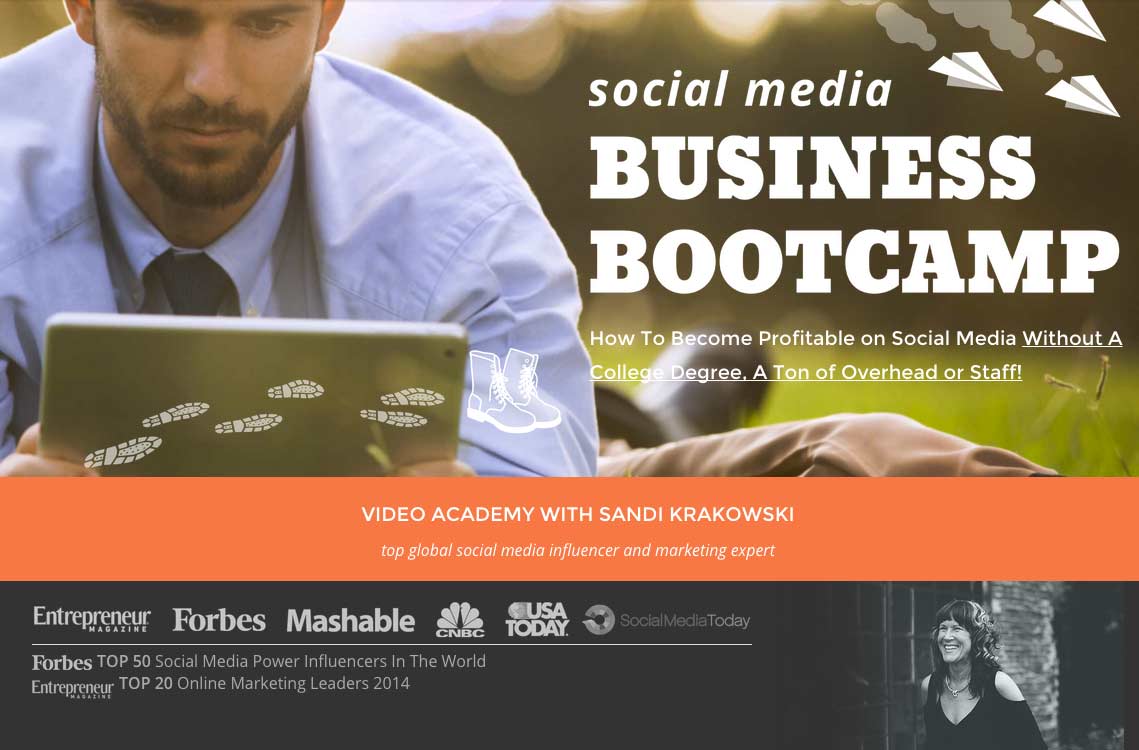 BONUS #2

A POWERFUL recording where Sandi explains WHY Network Marketing is one of the best industries today and how to use Facebook easily!
This one hour LIVE video training is added at no cost. Sandi met with 500+ Network Marketing professionals and answered all of their questions and gave some 'industry secrets' that NO ONE has ever heard! Don't miss this!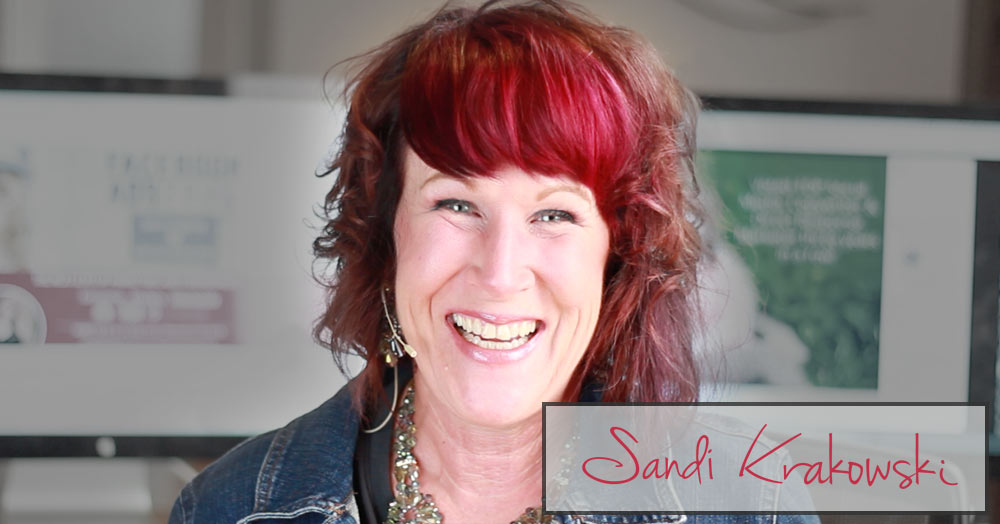 This class is NOW a part of our Inner Circle Mentorship! Get it there for 50% OFF now! 

Sandi's 100% Personal Guarantee!
This comes with my *no-risk, 60 day unconditional money back guarantee*. I am so convinced that you will learn how to write great ads, close sales on your page without picking up the phone, create content that sells your opportunity and your product, build a team without doing a ton of team meetings, create the kind of life you've been dreaming of, I'm willing to take the risk of letting you attend the entire class and then decide if it was for you. There is NOTHING to lose!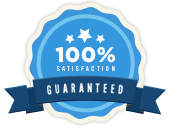 Legal Disclaimer: Every effort has been made to accurately represent our program and its potential. Any claims made of actual earnings or examples of actual results can be verified upon request. The testimonials and examples used are exceptional results, don't apply to the average attendee/purchaser and are not intended to represent or guarantee that anyone will achieve the same or similar results. Each individual's success depends on his or her background, dedication, desire, and motivation. As with any business endeavor, there is an inherent risk of loss of capital and there is no guarantee that you will earn any money.