An INCREDIBLE One Time Opportunity
"Announcing: an INCREDIBLE One Time Opportunity for "Exclusive Behind The Scenes Access" to see Exactly How SANDI KRAKOWSKI Creates Super Successful Marketing Funnels, Campaigns And Companies That have created EXPLOSIVE Growth In Multiple MILLION Dollar Businesses.
From: Sandi Krakowski, President, Founder and Head Copywriter and Marketer For A Real Change International, Inc
ONLY FOR: Business owners whao are very , very, very serious about taking their copywriting, marketing, and lead generation skills to a DRAMATICALLY higher level.
One of the number one things we get asked here at A Real Change International, Inc is to be able to be a 'fly on the wall' at our offices, or in my work space, so people can actually see how I am able to find ideal target audiences, create campaigns that get people to respond like raving fans, and more importantly, HOW can you do this for your business. Face it, if you're not making money in your business you're literally running a non-profit, and no one wants to do that. As well, if you're making so much money that you've lost your life, your family hates you and everyday you WISH you could quit, but you can't because it's costing you so much money- that's a nightmare too. 
There's a better way and it's going to go against EVERYTHING you've been taught.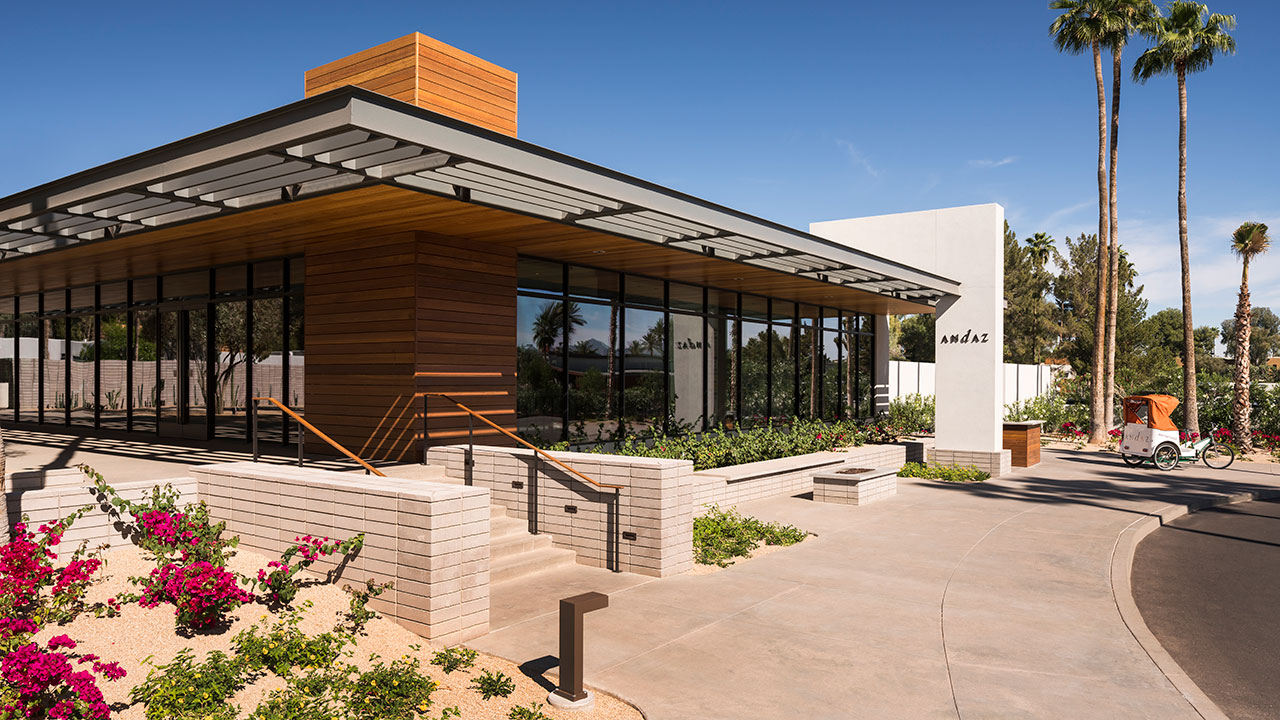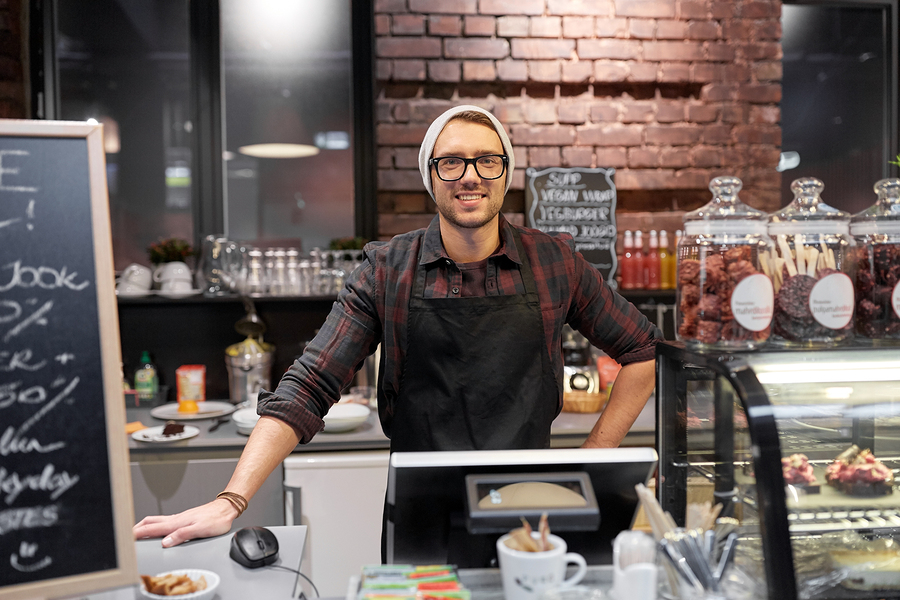 We MUST get you to a place where you keep your best talents and skill sets in the forefront and you make TIME for the kind of life you want. Money doesn't matter when you hate your life, and your life can suck if you have no money but are working 24/7.  Both of these scenarios are something that our clients ask us to solve every single day. THIS retreat will speak directly into how to make more money, UPLEVEL yourself to a place where you stop doing all the work yourself.
Just some of what you can expect :
New!!

HOW TO USE the "BRAND NEW" Facebook Transparency Ad tools to spy on all of the ads any Facebook page is doing to create your best campaign!

New!! 

How to "PEEK" into the analytics on your page and compare it to your competitor to RISE TO THE TOP as an authority
New!! 

How to make more money on Facebook WITHOUT PAYING FOR ADS!!!!  

New!! 

Understand what it takes to dominate your industry

New!! 

Learn how to double your income in 90 days without increasing the hours you work

New!! 

How to change your mindset to expecting success and not a constant war of lack and struggle

New!! 

Strategic communication skills online that transform any business

New!! 

How to make more money with the power of social media influence (for ANY business online or offline!)

New!!  

How to get your customers to spend more money

New!!  

Tapping into the psychology of a sale on video, InstaGram stories, Facebook live and more! (Let your prospect close themselves!)

New!!  

What does 'celebrity branding' mean and how to use this strategy for your smaller social media
Attend This Private 2 1/2 Day Retreat At The Exclusive Andaz Resort in Scottsdale, AZ
Announcing a private all-inclusive retreat
For 50 qualified individuals to spend quality time working on their personal business with Sandi Krakowski and one of Sandi's top colleagues and her choice for productivity and systems, Peter Yobo. Learn insider information that has never been publicly shared before on how to bring your direct response marketing campaigns to the place where they run on their own, and you can finally have the time freedom you've been wanting. This retreat is an exclusive event and will not be repeated.
We've NEVER DONE THIS BEFORE. This event will be for only a few qualified individuals who want to be a part of a ground- breaking opportunity to be mentored personally by Sandi and Peter. Everything is being taken care of for you, you just have to get yourself there and we'll have it all taken care of!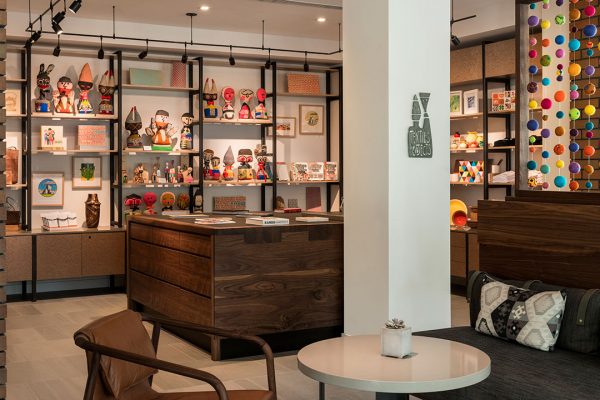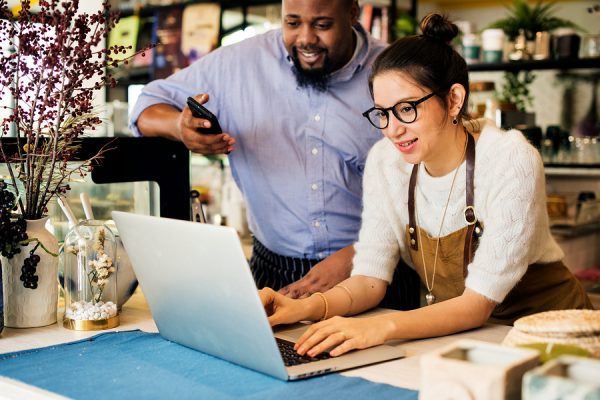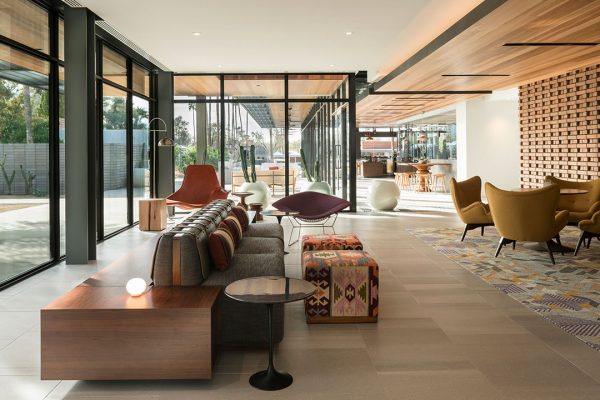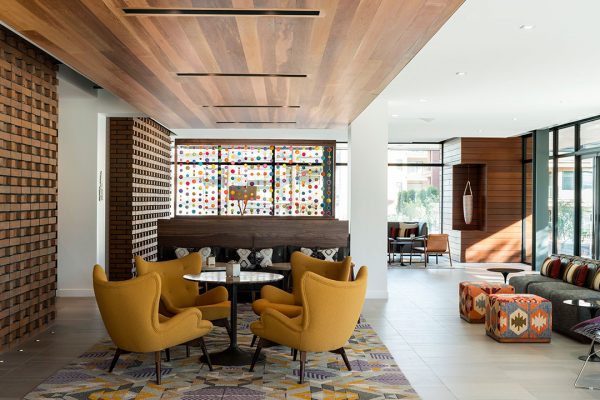 Your retreat experience includes but is not limited at all to the following!
Date:  August 24th evening Meet & Greet. August 25 & 26th All Day.
Location: The Andaz Resort  Scottsdale, AZ 
We have big plans for 50 special people:
Do Not Miss This Part –  You'll arrive at the world-reknown Andaz Resort in Scottsdale, Arizona where we've reserved, paid for and are holding for you a private room where your experience begins.
Friday Evening 
We'll meet for drinks, dinner and networking like you've NEVER seen it where you'll be able to interact with Sandi and Peter personally meet some of Sandi's trusted team members and you're fellow retreat attendees.
Saturday
We start in our meeting room together, and we'll have breakfast together and get things going! If you're so inclined, you may even see Sandi and Peter working out in the gym before we gather and catch some insider looks at just exactly what it takes to be a business owner and someone who is creating their best body too! After we eat and enjoy the early morning hours, we'll get started promptly at 8:00 am with a training that has NEVER EVER been taught before by Sandi.
The entire day is taken care of for you both Saturday and Sunday. Accommodations, three meals, snacks and everything you could need in between. We've thought of it ALL!
From 8 am until 5pm 
you'll be IMMERSED in the winning strategies that you've been wanting for years, and one thing is absolutely sure, you'll learn all the secrets and missing pieces you've been waiting for. From productivity and money breakthroughs, to audience targeting on Facebook and InstaGram, copywriting that converts, hiring and firing team members, creating a vision with YOUR personal genius and skillsets at the forefront, brainstorming your best million dollar campaign and MORE!! Look over Sandi's shoulder as she walks through everything with one special attendee and their business.
We will end our night together having dinner, more networking and breakthroughs will be flying through the air as we create the perfect vortex for change and growth!
Sunday Morning
We'll continue again with breakfast together and jump right in again at 8 am. Let's discuss how to create a big business AND keep it debt free. We'll also activate everything you've been learning with Peter Yobo leading the helm on strategic practices that increase productivity and removes wasted time. Sandi will dive into the deep end of social media marketing, how to hack into the Facebook algorithm WITHOUT using ads and more.
The training at this event continues with breakthroughs, strategic marketing practices that have never been taught and were held closely confidential in the ARC culture. Speed up your results with the golden tools of success in direct response marketing.
Sandi Krakowski
An angel investor and a radical 'new generation' author who built a $20 Million dollar empire with her self-taught skills. She is known in the business world for her teachings on Faith At Work, empowering women and is famous for talking about what everyone sweeps under the rug! As a Facebook Marketing Expert she was noted by Forbes as a Top 20 Online Marketing Influencers, Top 20 Women Social Media Influencer and a Top 50 Social Media Power Influencer.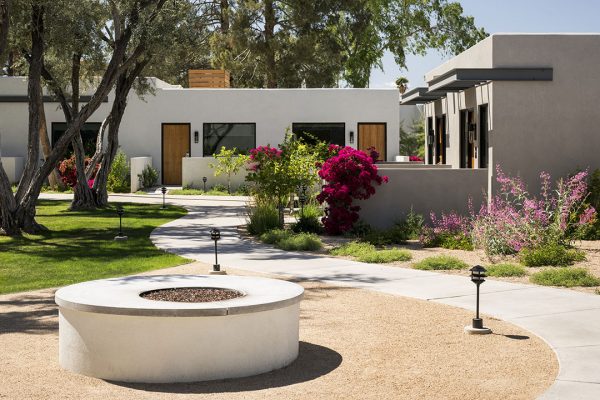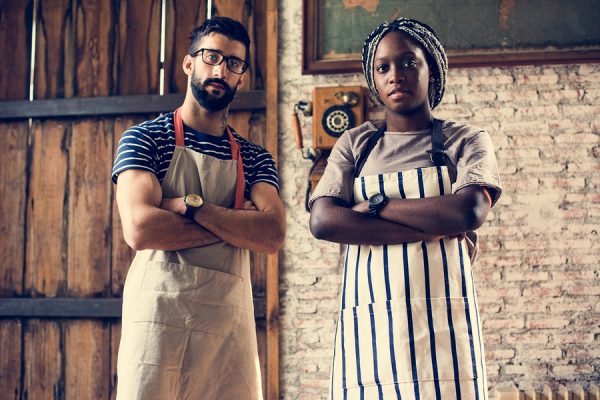 Sandi Working on your business Sales, Marketing, Targeting, Traffic, Social Media, Email Campaigns and MORE!!! $25,000 VALUE

Do Not Miss This
One attendee will be the example of everything Sandi's teaching– she'll find their ideal client, figure out what the strengths and weaknesses are of the industry, target their best audience via Google and Facebook, listen in and find the award winning copy that's just waiting for your business and more! Sandi will write their ads, create their best copy and plug in all the missing gaps in their online influence. Watch as Sandi takes control of one person's business and makes it a HUGE success before they even leave the retreat!
THEN… she'll walk all the other 49 attendees through the process of making the strategies work for their respective businesses. EVERYONE will leave with what they needed but couldn't find before attending!
This is a $25,000 value for one lucky attendee! DO NOT MISS THIS, Sandi rarely does this level of consulting anymore and it's a rare thing, if ever, to be able to see her in this action mode. We will have a contest ahead of the event to find our winner! (You must register for details)
Learn our PROVEN STRATEGIES
Let us show you how to STOP selling your time and energy while building a hugely successful business.

Do you need fresh ideas so you can start making the kind of money you want?!

Learn our PROVEN PERSONAL STRATEGIES that enable you to make money while you SLEEP and enjoy your life! This program is NOT for someone who is just dragging their feet and playing around! It WILL be for serious business owners who need more time with our team and me to get their business going to start making more money right away!

Are You Ready To:

Take the idea of what you think is possible – and turn it into a tangible reality!
Start seeing the results you've always wanted in your business!
Create your own destiny that is not limited by your past circumstances or situations!
Fine tune your ability to recognize and see things for how they really are – without influence from fears or emotions!
Get out of your own way of what you know as familiar and create a new way at looking at life to become your new 'normal' way of being and acting!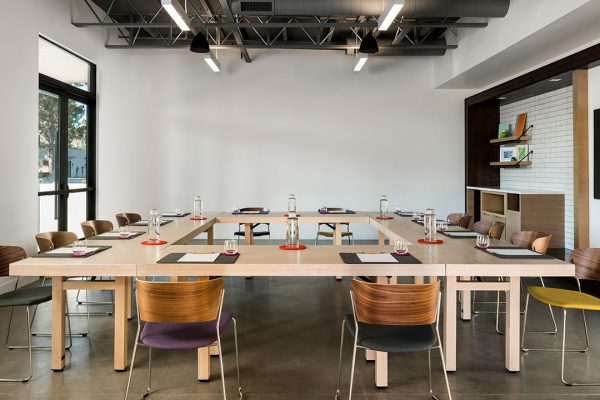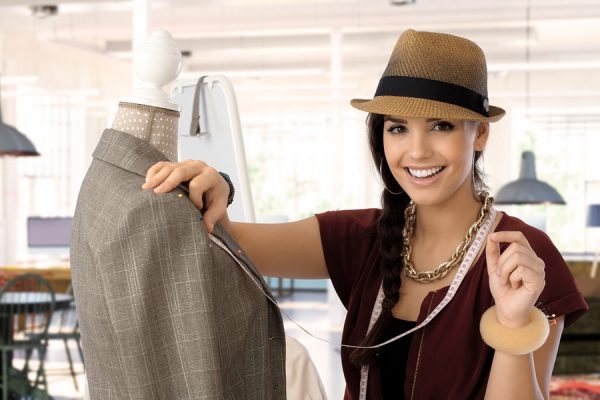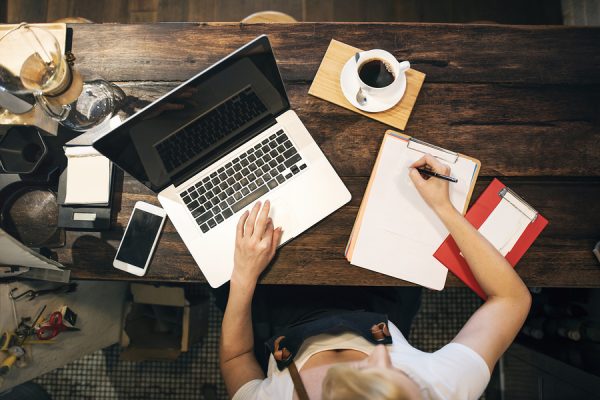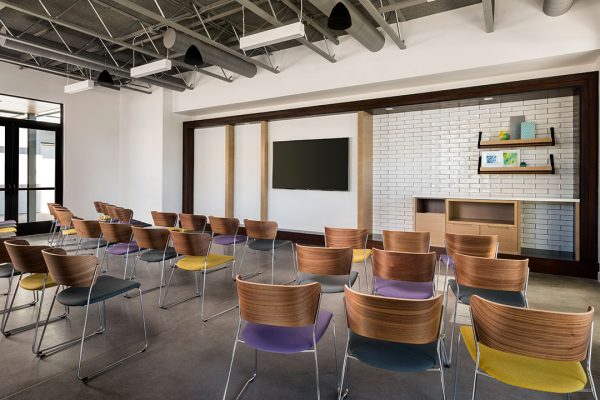 Truth Is: You Know What You Have To Do

A direct-response marketing approach, online or offline will ALWAYS win!
We've had Corporate CEOs, and direct sales entrepreneurs go through this, actors, musicians, farmers, athletes, authors, coaches, and more all see results in their businesses! Online businesses, offline businesses, people just getting started, and individuals who are making millions of dollars already, have already seen ridiculous success with these methods!
If you stick with us through this retreat, you will be unstoppable, and you will be a master at business – an expert at making money – no matter what industry you are in!
Just Some Of What You'll Be Learning

How to create higher engagement absolutely free on social media channels!
How to INCREASE traffic to your social media pages, blog, website and shopping cart pages by using direct response marketing strategies that are innovative and close a sale online over and over again!
How to close more sales with the current traffic and visitors you have and how to multiply that quickly!
How to hack into your day, double your productivity and lower your hours
Why strategy has to be tied to your focus and goals, not what the marketplace wants
Effective email, social media and live video strategies that are proven to work!
Why the wealthy have a secret rule they follow and how you can use it!
How to HACK into the Facebook Algorithm, increase your engagement, grow your page fast and NEVER pay for an ad! Sure, you will want to keep doing ads and do them the "Sandi Way" for more success. But our BRAND NEW innovative methods have totally transformed where we spend our hard earned money at ARC and Sandi is ready to reveal all she's learning in her marketing lab!
Just ONE really good idea, strategy, improvement or kick in the tail you could get from all of this could EASILY provide more added income in your business than your entire investment! Don't Miss This!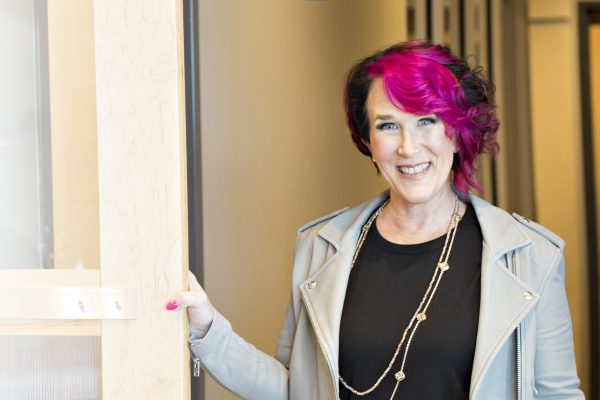 Sandi is a force of nature, self-proclaimed 'unicorn' in business – out of the box thinker.
Sandi has built businesses since the late 90s during the dot-com bubble to multiple seven figures using copywriting and paid advertising. After the bubble burst, Sandi continued to shift with gazelle-like accuracy to keep building 7 and 8 figure businesses while most other businesses were going under online. Sandi has built a $25 MILLION dollar empire with her self-taught skills.
She is known in the business world for her teachings on advertising, copy writing, as well as her faith and empowering women! As a Facebook Marketing Expert she was noted by Forbes as a Top 20 Online Marketing Influencers, Top 20 Women Social Media Influencer and a Top 50 Social Media Power Influencer.
Sandi Krakowski Teaches How To Make 6, 7 and even 8 Figures Online
Direct Response Marketing Gets Results In Any Business Industry
During her 24 years of building 8 Figure businesses online (yes, three years before Google even was started) there are a few things that Sandi has Mastered that have caused her to be noticed by international influencers globally and have paid her millions of dollars.
When we look at the masterminds and marketing classes in the marketplace right now, the #1 thing we hear from our clients is that NO ONE is teaching how to set everything up and make money. Most teachers (if not all!) get people working on platforms, systems, strategies, outsourcing, etc. but at the end of the day, NO ONE IS MAKING ANY MONEY! My unique method of teaching direct response marketing gets results in any business industry!
It is these things that I am going to be spending this time pouring into an elite group of students who desire to MASTER influence, online marketing, social media culture, engagement marketing, content creation and copy writing through my unique teaching style that has helped so many of our clients become 6 and 7 figure income earners!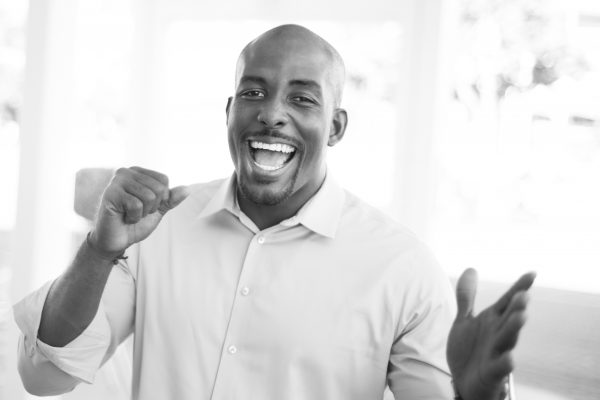 "Scale What You Do and Do What Brings In The Money"
Peter is a consultant who specializes in helping organizations realize financial and operational improvement through organizational, process and technology change. He has consulted with companies in the Technology, Information, Communications and Entertainment sectors including Southwest Airlines, AT&T, NetApp, Symantec, PwC, University of Southern California!
For over a decade, Peter has worked on numerous projects related to startups, order-to-cash improvement, process re-engineering, business process management, workflow automation, platform consolidation, large-scale program management, and application and system development and integration.
Peter Yobo Is Your Productivity Expert For Growth & Systems
When Sandi first met Peter, the level of genius he brings to the table for organization and structure became apparent very quickly. Peter's skill set truly lies in taking organizations and breaking them down to the most basic form, creating a structure that focuses on what brings in the most amount of money, and then building a system around that that can be duplicated and scaled to produce profit.
Peter Yobo Is Your Productivity Expert For Growth & Systems
This type of structure applies to any business or organization. Fortunately for you, most companies have to pay Peter a 7-figure retainer to get this level of consulting from him. We've worked it out for you to be able to get this consulting included with your membership to this program.  Peter will create a system and structure that you can implement into your business as well as ask him questions about what you should be doing and shouldn't be doing. The goal of this is to increase your current productivity by 10-20X what you are currently doing – and focus more on what brings in cash for your business. If you don't have money coming into your business, don't worry: Peter will be able to break down what you need to be doing more of to start seeing a return in your business right away! This is an invaluable resource for everyone attending!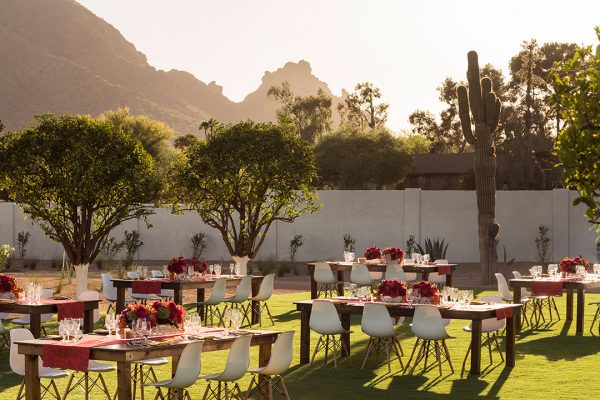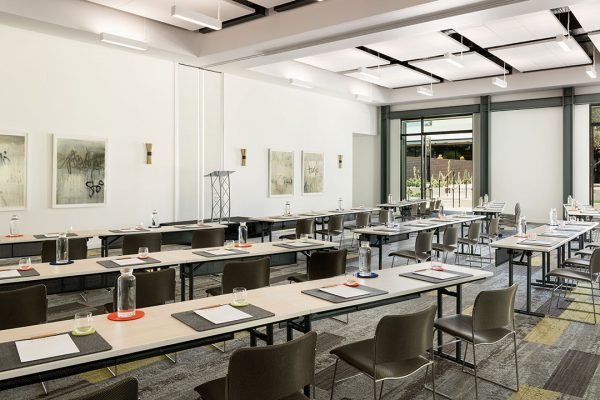 We're Here To Help You Accomplish All Of This, And More, If You'll Let Us!
This Time, I'm Bringing Out The Big Guns
If you decide to work with my team and me in this program, you will not recognize your life a year from now! We're talking about business plans, strategies, operational techniques you can apply right away in your business to see a result, but I'm not able to do this alone, so that's why I brought together a team of the best mentors to work with you in your business!

Also, as a bonus incentive to join, I'm giving you:
Lifetime Access to All of Sandi's Classes That Have She's Done! $70,000 in Savings! You get to keep these for life! (excluding any future classes)
Complimentary Membership to The Inner Circle Mastermind for 30 days!
Access to Sandi and Peter for Hands On Individualized Consulting & Training After The Program at a never before Heard Of Discounted Rate
Automation Coaching – Key strategies on how to put your business on autopilot so it grows without you!
LIVE 2 1/2 day in person all inclusive (we'll pay for everything but your flight and car!) retreat that will propel you forward quickly!
LIVE Webinars before the event with Peter Yobo to get things started quickly!
Exclusive Opportunities For One on One Coaching With Sandi and Peter after the event in a private virtual classroom for 2 hours to make sure your follow through is where you want it. For retreat attendees ONLY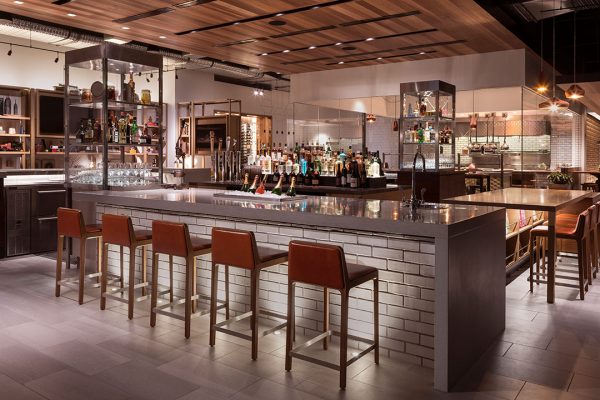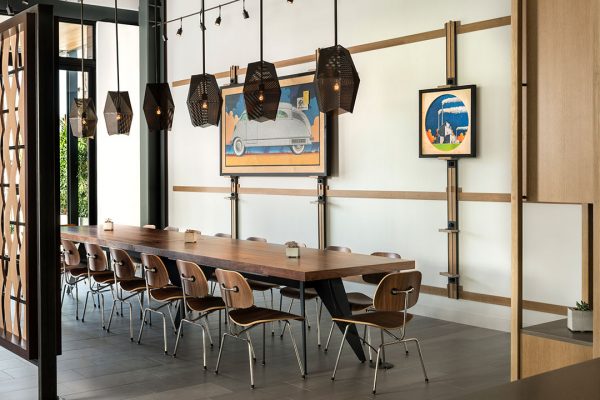 This All-Inclusive Retreat Is Priced To Include Everything You'll Need. All You Have To Do Is Get Yourself There!
Date:  August 24th evening Meet & Greet. August 25 & 26th All Day.
Location: The Andaz Resort  Scottsdale, AZ 
Retreat Includes

Accommodations paid for. Friday, Saturday and Sunday. You'll resort private room will be completely paid for Friday, Saturday and Sunday night.
All meals included. Dinner and cocktails on Friday night. Breakfast, Lunch and Dinner Saturday. Breakfast and Lunch on Sunday. We will make sure you're eating well, and having a blast! No worries on your end, we got you covered!
Entire event will be recorded and ONLY given to the 50 attendees. This is such an exclusive event that we want your privacy to be at the forefront. Therefore the audio and video recordings of this event will only and ever be used and given to our attendees of this event.
Access to Sandi's team some of her high level colleagues will be in the room and even special guest appearances and networking with some of Sandi's top leaders in the company.
HEADS UP!!!!!!!!!!! We have ONLY 250 seats available for the "FlyOnWall" Live Stream of the summer retreat happening this Saturday and Sunday. I wanted to send this SPECIAL PRICING of $447 for email list VIP clients, only. You can watch the entire event, will have a "FlyOnWall" recording as well to add to your learning library. There will be no interaction but I can't emphasize enough that you COULD get the missing link you've been waiting for! What I'm teaching has NEVER EVER been taught before on Market Research, Facebook Ads, Social Media Marketing and more. I WILL be selling just the Market Research portion for $797 later this fall, so this is RIDICULOUS. Here's the link. Details on all of the Zoom Sessions will be sent out to the 250 on Friday morning. GOOOOOOOOOOOO!!!! Don't miss this!!!
SPECIAL PRICING of $447 for email list VIP clients only
Testimonials
Here's just a few people who have gone through our program!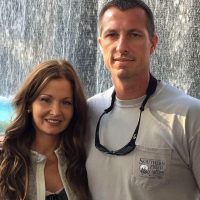 Ben Alford
Sandi, I have been following you for quite some time, I started with the Free classes, and then I started purchasing classes. I did the program this past fall when it was introduced. I wanted to share with you that my page likes went over 100K today!!. I had 4K last April. I have an online business that did a total of $38K last year. As a part time business, I was thrilled with that. After taking your class, I got a bit more aggressive on my Facebook advertising and made a few changes on my product, and I am pleased to share in the first two months of my part time website has produced $120,000 in sales!! I just wanted to share that I applied your techniques and a lot of trial and error and wow!!. It's all still a work in progress, but we're going in the right direction. It's funny I am a beachbody coach, and I started following your classes to help with that biz, and as I kept learning I said hey I can apply this to my day job! It's great. Thank You So Much!!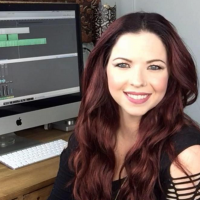 Leah McHenry, Savvy Musician Academy
Sandi- just a quick msg to tell you how much you've blessed my family and me. I'm a 7-figure earner (we just did 2 million in our very first year!!!! Pinch me.) I started my business when I was completely broke, with five (homeschooling) kids at home, and I was beyond frustrated with our financial situation. We were living paycheck to paycheck on a single carpenter's wage. Anyway, I took every spare dollar I had and invested into my knowledge and education. Your Facebook Ads 2.0 class was my first wake up call. I was making progress beforehand, but that catapulted my results. Since then, I haven't stopped listening and absorbing all your classes (I play you in the car, shower, kitchen…). So this is not just for 5 & 6 figure earners. What you teach is very valuable at every level. Thanks again and I hope to meet you in person someday soon!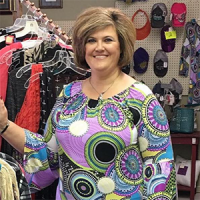 Valerie Stanton, Thru The Grapevine Floral, Gifts & Home Decor
When I signed up for the program with Sandi, I told my husband that my goal was to end the year making $125,000. Last year I made $95k in my business – Today I ran some reports and I am at $124,047 for 2016! The next two months are our busiest time since we do gifts and flowers and such, and my goal is $35k which would bring me to $159k….that is almost 30K over my goal for 2016! NOW that is some amazing ROI on my classes! I HAVE NOT even begun to implement all that I have learned. My goal for 2017 if $500,000 I would NEVER have dreamed this big had I not been surrounded by this group! Thank you from the bottom of my heart! This increase in revenues is not only helping my family but the lives our employees!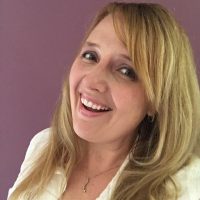 Catherine Whitcher
When I started, I kept this quietly to myself and had a goal of 6-figures! Today I met that goal of seeing over $8,333 made in one month and momentum is continuing to build!! I got the clarity and the tools to build my business, to change my client's lives and to change my family's life! The BIGGEST freedom I've ever felt is NOT from the amount of money… it's from KNOWING I will never be poor again. My daughters and I are living and loving at levels we've never known before. Much Love to Sandi & Jeremy!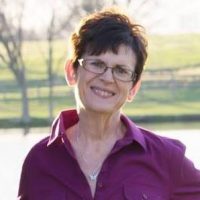 Teresa Shields Parker
Being in Sandi's Program has increased what we were doing like it's on steroids! When I first started with Sandi, I had 700 people on my facebook page, and now I have cultivated a real following of over 53,000 people on Facebook, just doing $5-10/day in ads and using what Sandi Teaches! We are right at $10,000 a month in sales now for the first time and looking foward to the future of what's going to happen next! This is just the beginning!
Sandi's Program is the best investment I've ever made because it has lifted me to a higher level on what I'm doing, and I now know WHY I'm doing what I'm doing – and helping people. It's not just about my own financial gain but how I can better the lives of others through my business and that's what I love about VIP!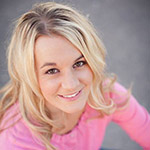 Shannon Golladay
I started this program with a team of 550 Beachbody Coaches. I didn't have a solid system in place, and we weren't developing solid leaders. Now, just over 4 months later we have 651 coaches on our team, and it's NOT taking me more time to train them!
I didn't know how we would be able to grow before. I was struggling to know how to lead our team, how to train them, how to grow without working all day and neglecting my family. I have three kids 6, 4 and 7 months old who need me, and I wanted to find a way to be successful at this without neglecting them, and teaching other moms on our team (one has 11 kids!) how to do it too.
We are now on track to make over $100,000 in our business this year for the FIRST time!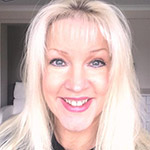 Diane Cossie
Coming into this training I had built a business to a £500k per year turnover using nothing other than a weekly Newsletter, a Facebook page (with Sandi's training) and great search engine optimization. What I came into this program to do I've completed 80% of. I set out to make sure we add an eCommerce side to the business and even out our sales and make our cashflow more dialed in and predictable. What I also came to do was to monetize the skills that had built that business from scratch to where it is now having spent less than £2500 in 3 years on advertising.
I had an idea for an online business club that needed structure. After the first few months of working with Sandi's training, I have the platform built and my first sales page in place. I now have my first workshop booked, and my credibility has become very established gaining me a new customer locally for social media services.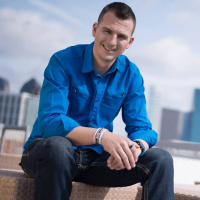 Brian Fleming
Before I joined, I was in a great place as a successful author and speak & very successful in business, but I was living in a fog of confusion as to what direction I needed to go next with the skillsets I had acquired over the years.
This program helped me narrow down and laser focus EXACTLY what I needed to do and what direction to go in from here. I would say, everyone, even if they are successful should jump into the program! The peace of mind and clarity you get is invaluable to take you to the next level, and you will discover things you didn't even predict you would expect to get out of it just being in this environment!
I can't wait to work with you and I'm praying
and believing for
your best life!