Special Announcement About An Exclusive Mastermind……….
Can Changing Just 10% Of Your Business Really Double, Triple Or Even Quadruple Your Profits In 2019?
Dear Friend,
Are you a hobbyist or a REAL legit business owner…..
If you're someone who is actually running ads, making sales and actively working to GROW your business……this may be the most important letter you'll ever read.
Here's why- because I'm going to show you something that I just recently began to do that not only changed everything for me financially…. But I'm going to show YOU how to apply it to your business.
Just in case you're wondering….. the reason I say it 'changed everything for me financially' is because…..
I worked less than I ever have and made more money in 2018!
And by working less than I ever have I mean on average just 12-15 hours per week.
And I made more money than I'd been making on 40+ hours of work!
I started seeing money come in that was mine to now invest and use anywhere I want!
Who cares how much you sold or the revenue you generate if you're not KEEPING it and using it however you want! Just because you paid for a ton of ads, had a bunch of stuff and had big numbers means nothing. Doing what you want with what you keep is real LIFE!
But to tell you the truth, it's even better than the money! Know why?
Two things:
First, I did it in SPITE of major events and distractions. For example, I had a key employee in my company get into a situation where they had to go. Way too much drama and distraction going on!  But instead of the drama and distraction leaving after their departure, oh my gosh, it went even higher!
I stepped into working ON my business and before I knew it, I was putting out drama fires and goofiness every single day.
And I realized we had way too many employees who were way overpaid for what they were doing.
And then I discovered something…… I could care less if I ever made another dime.
I was gonna shut it all down.
I didn't care anymore….. and my team could tell!
The money never motivates me as much as really loving the work I'm doing with the right people. Seeing that everything around me had to be changed, I made a big decision and got rid of most of the people working for me.
The old had to go.
The new had to step in.
Then, I hired a new CEO. And….
Began to work less than I ever have in my life.
He was also doing a lot of the crap I never wanted to do and he was getting RID of all the stuff I needed to get rid of.
So now….. I had fewer employees, was working less hours, there was very little drama and distraction in my life (and in my companies) and I noticed something.
                         More money began pouring in!
And I was working less …..
It's an interesting discovery really. When you just get to the point where you won't work just to make money, or to pay your ads, or to buy more purses and cars.
But you really want to have a business that you not only love, but one that is producing a ton of money without all the striving, drama and distractions.
That's where we started, didn't we?
No one starts a business because they want to do things they hate!
And who the heck wants to keep a business just so you can keep up the lifestyle you don't enjoy anymore and you have bills to pay!
Now I described a lot of changes to you. But at the end of the day, when all is said and done, just 10% changed. What I did daily was stripped down to doing only the things I should do- but when you get rid of the overpaid employees, ads that weren't working, twaddle I kept doing making myself look and feel busy because I hated my business……
The things that actually made us money, that I loved and that were going to change our lives were just 10% of all that had to be done. It was a big change to do only 10% of the work…
And we made more money.
We made more money doing just 10% of the
work and throwing out the rest of the crap!
Now you might be thinking to yourself that that's great for you, Sandi, but tell me about people just like me who are doing the same thing.
I will.
I agree with you.
Let me remind you….
Just a 10% change could completely transform your life and your business.
Everything will change and it'll be easier and faster than you can even imagine.
Let's look at one of my clients and how she changed everything with that big shift too.
Mother of 5, who homeschools, has a big business but is getting exhausted SHIFTS and makes more money in less time.
Take my client, and now friend, Leah, for example.
Lean is a busy woman.
I mean gee, she's even busier than I am! She has 5 children in her house all day long!
That's not where it ends however.
She homeschools them all! Now I homeschooled all three of my sons, and nearly lost my mind, so I have no clue how she does this with 5 children. She came to me making over $500,000 per year and was completely frustrated.
The business model she's in is very similar to mine but she does it in the music industry. We got together and I got really excited about what she was doing. So she started teaching people how to use social media and other online tools for musicians exclusively.
AND she built a business that generates an easy $5 million every year. I say that this amount is easy because it's very streamlined and everything we've taught.
It was easy…. Until she began working more on her business, than in it. When running things, managing the wealth she'd created along with the people working with her began to cannibalize her creativity.
THEN….. the reality set in.
She was writing the ads.
She's creating the webinars.
She's doing all the marketing.
She's writing all the copy.
She's working more ON her business than she is IN her business and she gets super frustrated at where she is at.
That's when we spent an hour together on ZOOM and she makes a radical decision to vacation more, work less, and just give it her best.
Well….. it was a little more detailed than that. I helped her to uncover a hidden goldmine. She was working so hard in her business she had forgotten some of the basic beginnings that made her the most amount of money.
When she couldn't do it all, she had hired some people to write ads for her and she almost had her entire page and ad account closed.
Thank God we had our one hour call on Zoom.
Moment of silence for Leah.
She now runs a bigger 7-figure business, has been in so many states (and countries for crying out loud!) that I have to fight off a tendency to get jealous when I look at her InstaGram feed!
From Frustration To Freedom And More
Vacations Than Most People Take In A Lifetime
She started sending me DMs with pictures on InstaGram telling me about some of the places they were at, and ironically she often times had a glass of wine in her hand.
She was excited and motivated to continue with her new free lifestyle and was never ever going back to working so hard.
This Could Be YOU!
Let me introduce you to another client. This is a new consulting relationship and one I'm super excited about. Lori has made over $600,000 in the direct sales industry selling essential oils. She loves her business, has mastered working under 40 hours per week, brought her husband home to work with her company and things are amazing.
That is….. until she went to my summer retreat in August and confessed to me that she does nothing on social media or online to market her business.
I had to grab the side of the table so I wouldn't fall over.
She's Making $600,000 In Profit Every Year WITHOUT Using Any Online Marketing Tools Or Social Media……. OMG
WAIT…… she's making $600,000 per year in the good old fashioned way of business being face to  face, and uses just a few online tools to build her team? This was a HUGE HIDDEN GOLDMINE waiting to be tapped into.
It was going to be like a freaking GEYSER when we tapped that plum line.
She booked a full day VIP consult with me (one of my favorites!) for $18,995 and we got on a Zoom meeting to discuss what we could do together once she and her husband got to Phoenix. The problems she has in her business are not uncommon.
She wants to make sure she's not missing some of the opportunities that constantly buzz around in her head AND she wants to make her team training center one that can literally run without her.
Seeing how we built a 7-figure predictable profit money machine with my Inner Circle, she wants to finally use some online tools to grow things even bigger.
A few key strategies for Lori will open her up to a 7-figure business in less than just a few months. That's easy. Getting her to know WHEN to run on ideas in her head and WHEN to ignore them… that will be a little harder.
Reviewing all of the content in her learning center, seeing immediately where things could be made to run more streamlined without constant interaction from her, edits we could make to her copy and follow up I saw how easily we could go to $1 million.
THIS IS the kind of stuff I do on VIP days. It's my favorite!
But my goals for her are bigger…… she could go to $3 million if she'll follow my advice AND start doing specific activities on social media every single day that will take her about 30 minutes per day.
You read that right….
I Gave Her A 30-Minute Per Day Strategy That Would Take Her To $3 Million In Profits Without Ads, Hiring More Staff Or More Hours!
 Lori is the kind of person that when you set her running, she jumps! This is the kind of client I'm looking to work with in 2019.
There are a lot of people who want my time, but very few people who are actually WORKING HARD in their business and are ready to take a PROVEN TEMPLATE AND STRATEGY for growth and implement it immediately.
I wonder if that's you?
But let me tell you about MY PAIN point in the last year.
I Almost Shut My Entire Business Down I Was So Fed UP!
Here's my personal story and why I think, BEYOND my business acumen, proven track record and obvious EXTREMELY VIRAL social media following and profits rising every single day…. YOU should listen to me.
I went from having to hustle, grind, push, strive, do things I didn't even want to do in my business because it made money to having a business I love again!
And a CEO who knows how to run things better than I even could!
The stress in my personal life took a nosedive and it's been the best thing that ever happened to me.
Oh….. did I even tell you?
I turned off my Facebook Like page ads.
I cut our marketing budget in half.
Am making more personal income than ever, without drama, distractions, and all that other stuff I hated. Pretty cool, isn't it?
Imagine What Would Happen If You Found The 10% Shift In Your Business?
You could spend more time doing what you love….. like being with friends, going out to lunch and quitting work early.
Without guilt.
I love spending time with my grandson and my sons.
Now I can experience life like I set out to do when I started my business.
All by being willing to make ONE big change that would absolutely affect everything else.
Here's my question for you today- are YOU WILLING?
What if we could decrease your stress, and find your BIG shift that you could implement today? Finding it however, I will warn you, can be hard. It can take years of trial, error, testing, implementing, succeeding, failing and more.
Millions of dollars are wasted every single year by business owners who are still guessing!
Here's the good news for you-
You don't have to guess. You don't even have to come up with a new strategy or system. I can do all of that for you. And I will.
The fun part is you don't have to worry about implementing a ton of new stuff and ideas seeing if it will work for you. WHO has time for that?
You don't even have to add more to your current schedule!
All I will ask is that when I find your 10% SHIFT that you do exactly what we find and watch your profits grow.
I can help you. But there's a lot more information for you to consider right now. Please don't get super excited about all of this.
Not until you see what I'm looking for.
I'm creating a mastermind group for 2019 that will be limited to TEN people.
Yes. TEN.
Our entire focus will be in finding these 10% SHIFTS and making sure everyone perfects and implements JUST that shift. Nothing more.
Once that's done, we'll multiply what we did and start mapping out your dream life.
We'll do this by meeting just THREE TIMES in the next 12 months- and by talking on the phone and email when necessary.
I'll require an application for this high level group.
Once accepted, I can absolutely guarantee you'll be thrilled because I HAVE DONE this before and I know we get great results. Every time I do this with my clients it happens…. Over and over again.
This program is by invitation only.  I'm going to give you a link in a bit here to fill out.
HOWEVER….
Before You Even Apply, Let Me Be Up Front And Honest With You:
This is expensive. (Not ridiculously …… there are certainly more expensive programs out there….. but it ain't cheap)
Plus…you will be required to implement what you learn…… fast……. and share your results with the other members. (Interpretation: You are gonna work!)
And…… you'll be asked to share what's happening in your business now, what's working- what's not. You'll tell us all what you love and what you want to flush down the toilet.
You do NOT have to already be a 7-figure business to participate, but you DO have to have momentum.
BIG bonus… my CEO will be at all of the meetings.
He's a genius! Working at Uber Corporate gave him an incredible eye for reinventing things and coming up with solutions. He also ran a few successful companies of his own, so the guy knows his stuff. YOU CAN NOT hire him or get any of his time outside of this mastermind. But you could jump on the phone, get some one on one help during the year as needed, IF you are accepted.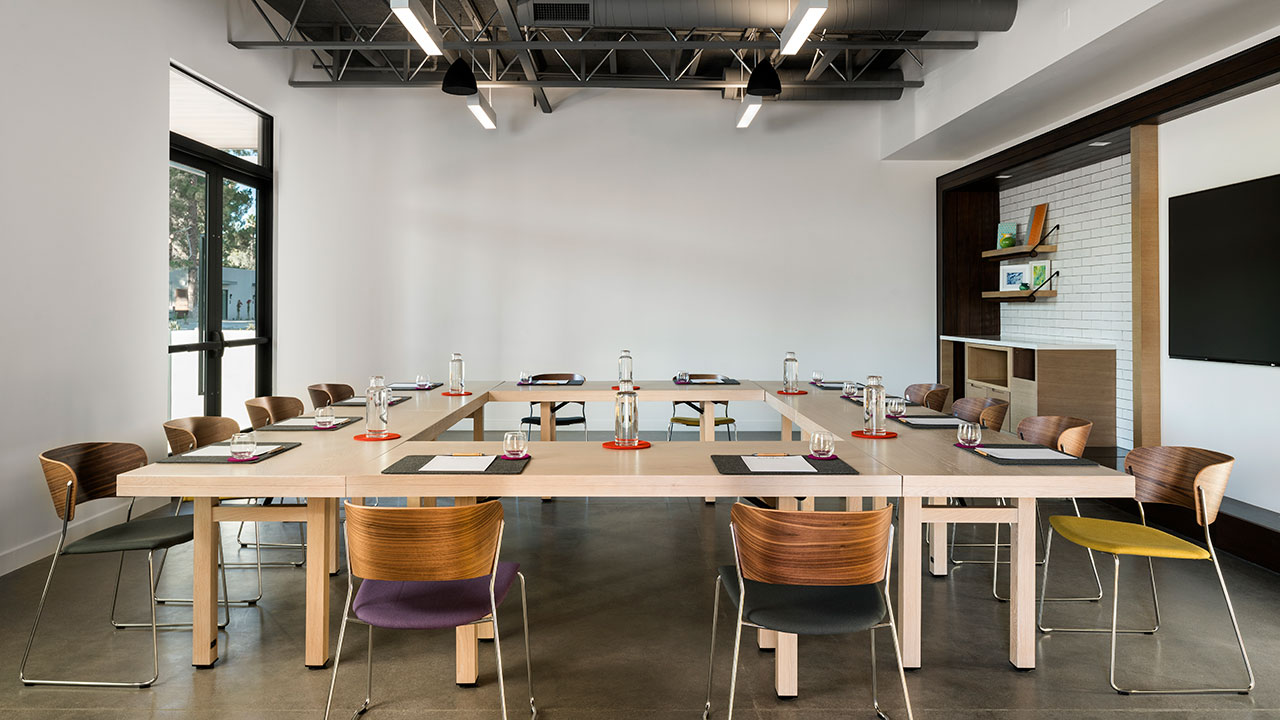 Here's How To Apply:
Listen up, this is limited to just ten people. So my CEO and I created an application to filter out any tire-kickers, flakes and whiners.
Here's how it works:
You'll see the link to the application at the bottom of this letter
After you fill it out, I'll review it personally
If I think we 'might' be a good fit, I'll have my CEO, Quentin, reach out to you and schedule a quick 15 minute call so he can answer your questions (and ask you a few more as well.
Assuming you both STILL think we're a good fit, Quentin will then schedule a call between you and me personally
That call with you and me will be maybe 30 minutes, and if we think we're a good match, I'll invite you to participate in 2019.
TIME IS A FACTOR
This opportunity is extremely limited…. Because….
Well…..
There are only 10 spots available.
This letter is going out to our entire client base of customers and subscribers. In fact- if you are reading this, then it's already been sent.
So with that said, know that this window of opportunity won't last long.
If you feel this Is right for you, click the APPLY NOW button at the bottom of this letter.
Thanks for taking the time to read this letter and I look forward to seeing you soon!
Sandi Krakowski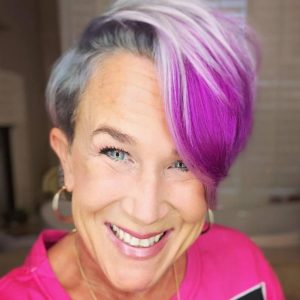 P.S. You're probably wondering a few things.
First let me just speak into what you're probably thinking. "Hey, if she's only having 10 people, this has GOT to be expensive. Like $100,000 or something, right?"
Makes sense.
No, it's not that expensive. It's not even half of that.
Which might now make you think, "Oh, well if it's not that much why should I do it? Doesn't sound like it would be worth it. What on earth?"
Well… good thinking, but let me explain so you can know if this is a good fit.
If you were to book a private VIP day with me, it would cost $18,995. My daily rate is $18,995. In order for me to devote my time to this group of 10 people AND give my phone number and email to them, in case they need help, it has to be worth my time.
Here's the deal.
I don't need to do this. We're already running a powerful multiple 7-figure business AND we have a new software company launch happening.
This is something I want to do.
I'm choosing to do so. I haven't done anything like this since 2010. I know it will sell out fast.
Bottom line- I'm volunteering my time, want to have some fun with TEN PEOPLE and I believe this will be ridiculously profitable for these people.
So…. In order to still get my daily rate met, so my CEO doesn't have a cow, I can offer this to 10 people. It will cover my daily rate and make it worth our time.
And in case you're a math junkie, it's not $54,000 either. LOL it's less than that.
I LOVE doing this, it's just plain FUN FOR ME and it fuels my gifts and talents.
So…. That's the selfish reason I wanna do this. MY CEO asked me to pick something we could do in 2019 that I LOVE to do that makes my heart and my face light up.
THIS IS IT.     🙂
Anyway…. That's the 'inside scoop'. My hidden motivation and plan.
Imagine. The freedom to do what you want in your business. To pick what you LOVE and ignore the rest.
So…. If you want in, APPLY HERE ASAP. The spots will definitely fill up fast.