How To Turn Your Current Hobby, Passion Or Even Your Current Job Into More Money With Your OWN Business You Can Run Online
Dear small business owner, dreamer, or anyone who wants a better life and wants to make more money:
Right now…. as you are reading this, stay at home Moms are making 6 and 7 figures teaching people how to blow dry and style their hair with a simple eBook and video series.
This means that while others are struggling in their jobs to get by, these people are enjoying their life doing what they love!  You can too! Are you 'that guy' that everyone is ALWAYS asking about coffee, beans, flavors and roasts? What if you sold 135 eBooks every single month for $27 each that deliver on demand, while you sleep? You create it once and sell it, over and over again. NOW we're talking!
Right now, there are guys making 6 and 7 figures teaching how to play (and win) better video games on their Playstation or Xbox!  What could YOU do to create your own part time business?
Learning how to turn your hobby or passion into a business is connected to this simple step: Finding WHAT were you designed for. Everyone of us has a gift and a talent that we are uniquely created for. ​When we plug THAT into our business, it's nearly impossible to fail. ​Is there a hobby or a passion you are known for, that everyone is always talking about, but you have NO CLUE how to monetize it? This is for you!
Find your GIFT! Connect to your PURPOSE! Build a BUSINESS!

I mean it when I say this: it is SHOCKING how easy it is to make an additional $5000 per month with the skill you're already doing in your current job or your passion or hobby, but aren't being paid for it.
But what if you don't know WHERE to start? This is for you!
It has been my honor to build successful businesses online for the last 19 years. Through these years I have been able to coach and consult with hundreds of thousands of small business owners, corporations and more!
As I've been reviewing how incredible the social media platform is, and have personally built a highly engaged and connected following of more than 1.8 MILLION clients in the last 2.5 years, it has become increasingly obvious to me that it is EASIER than ever to build a business, from scratch, and profit quickly.
On March 16th, at 6:00PM I will be leading a live webinar where I will take you through a step by step quiz and process to find out what YOU could do to make this happen. We will be reviewing and walking through the exact same process I've been using for years (and use in my own multiple 7 figure business daily!) to create information products that solve very common problems with unusual solutions.
YOUR God-given gift, talent and ability is a direct plumline to wealth when you connect your whole heart AND a business to it.   So how do you find that gift and how do you MONETIZE what you're already doing, are super passionate about, even if you don't have any previous business experience?  ​​
This is where our class will begin.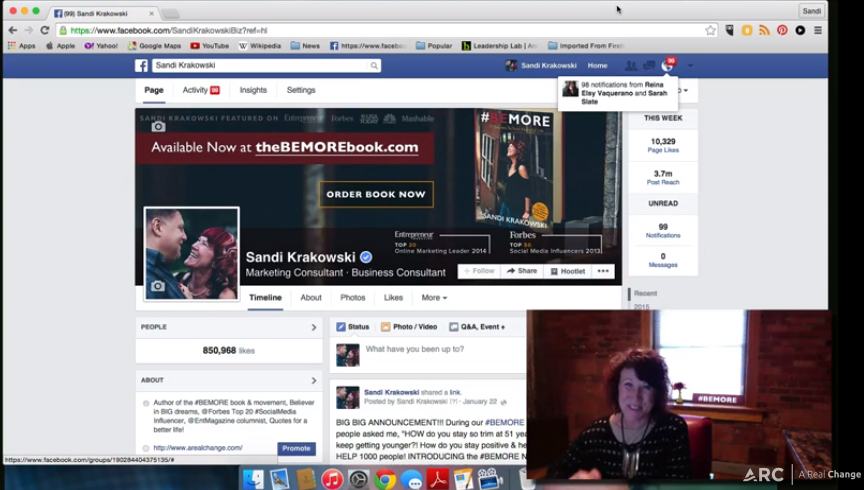 As we work together for 3 hours, we'll be reviewing what you already do in your day job, your hobby, or even what you do when you get home from work that you absolutely LOVE but aren't making any money with. You'll be SHOCKED at how easily it is to create information products that generate cash FAST with the thing you're already good at.
What you will learn…
How to identify your metron – measure of influence you were divinely created with
How to make $5,000 in less than 30 days talking about something you already can't shut up about
Deciding between a hobby that gets you into debt and one that makes you money
The difference between a passion and a shiny new object you're chasing
Tapping into a skill you do at work that you're not paid for which could become a business without violating your employers confidentiality or trademark secrets
The number one reason God wants you to charge and make money on your spiritual giftings in business
How some authors are making six-figures through their blog way before they hit NYTimes Best Seller list
Getting past discouragement, doubt and devious negative naysayers on your journey to success
Where to advertise for less than .05 per click to highly targeted clients
The top resources to use for eBooks, audios and videos you can sell over and over again while you sleep
WHY wealth is directly connected to your metron and God-given design
How to make more money doing what you were MADE to do in your career or part time online business
and so much more!
I'll be giving my BEST RESOURCE LIST on this class where you can find my time-tested tools we use here at A REAL CHANGE.
Find out what video resources to use, what audio tools, the simple software and apps you'll need to create great ebooks and more.   No more guessing!  I'll show you how to record audios, create eBooks on a Saturday afternoon, make videos from your own smartphone that you can sell that people want!
But this class will be limited in attendance so that we can spend a FULL HOUR with our Q & A getting your questions answered.
Your class will include:
2 Hours of Training by webinar and screen sharing with Sandi Krakowksi

Worksheets, handouts and checklist for tools to use

1 Hour of Q & A to get your questions answered

Full video and audio recording

Full transcript of the entire class
March 16th, 2015, 6 – 9:00PM CST
Live Class, Audio & Video Archive Recording, Handouts, and More!
**LIMITED OFFER TO THE FIRST 1500 PEOPLE** 
SOLD OUT
Legal Disclaimer: Every effort has been made to accurately represent our program and its potential. Any claims made of actual earnings or examples of actual results can be verified upon request. The testimonials and examples used are exceptional results, don't apply to the average attendee/purchaser and are not intended to represent or guarantee that anyone will achieve the same or similar results. Each individual's success depends on his or her background, dedication, desire, and motivation. As with any business endeavor, there is an inherent risk of loss of capital and there is no guarantee that you will earn any money.