Dear entrepreneur, author, speaker, writer, home business professional, fit like coach, practitioner, consultant and anyone else wanting to make more money through social media in the next 30 days-
Work Side-By-Side With Global Direct Response Marketing Guru, One Of The Top Copywriters In The World, Social Media Marketing Expert & Influencer Sandi Krakowski For 30 Days!

What would happen to your business if you could work with Sandi, one on one, side-by-side, in her office, and she gave you specific action steps to take every single day in your business, on your pages, to grow your brand, attract ideal clients, create better content and increase sales?!
If the first 'but' you came up with is not being able to afford it, you are right. Typically you couldn't afford it. Her current rate for copywriting is $2995 per hour.
When Sandi's clients work with her and have our team creating their content and marketing strategies,  retainers start at $12,000 per month. But there IS a way that you COULD and SHOULD work with Sandi, where we've made it so affordable anyone just starting out could jump in immediately.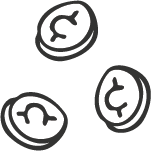 BUT  —  How does $27 sound?  Register NOW!
Yes, you read that right. We're bending over backwards and doing all that we can to help you succeed!
Starting June 1st, Sandi Krakowski will be working with an elite group of small business owners. She will be sending a confidential DAILY email that is personally written by her, include one of the following strategies:
Daily action step for content on social media
Daily creative-strategies for better engagement
Secret 'legal but no one is using it' campaigns to grow your brand for free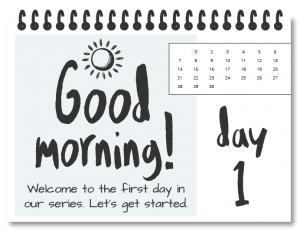 In these daily emails, which again, she will be writing personally, this elite group of small business owners will be given specific steps they can take that day, immediately. It will be almost like having Sandi create your content and marketing map without the big overhead!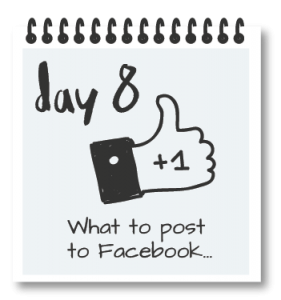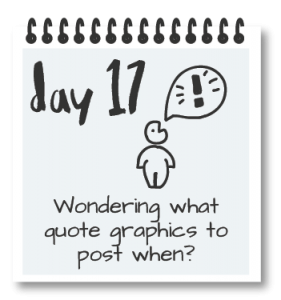 The way we see it – if she can write the email once and send it out to a large group of people, it's still a worthy investment of her time AND we can serve thousands of people at one time. There will be a cap however to the first 2000 people who enroll. This way she can help everyone, people will start seeing incredible results and everyone's happy! AND…..
There's a LIVE BONUS CALL with Sandi Krakowski at the end of the series!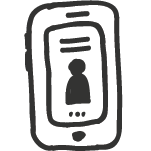 In early July you'll also have an opportunity to join Sandi on a live video webinar where you can get all of your questions answered! Talk about a treat!!! This is included for the 2000 elite business owners who register.
The 30 Day Social Media Marketing Money-Map With Sandi Krakowski Email Series
Every morning at 9:00 CST you'll receive in your In-box one action step to take that day. It could be a targeted quote graphic you'll need to create, a new strategy for finding a group of ideal clients with data mining, a question you'll post on your pages that will get thousands of people interacting, a video that is less than one minute long designed to go viral or…. whatever other brilliant marketing strategies she feels like pulling out of her hat that day! Not only will this be FUN but it will take your business to the next level.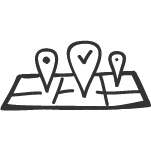 With this marketing-money map you could bring all of the pieces together and have a 'done for you' strategy you can keep following for the rest of the year! By repeating the content, changing it around, adding new variables, you'll NEVER have to think through what to post ever again!  AND you'll start seeing the results you've been praying for!
If you would like to be one of the first 2000 people to participate in this campaign, enroll below. You'll get an email from me showing you how to access the '30 Day Social Media Marketing Money-Map With Sandi Krakowski Email Series'​ access door. Then you'll be all set. At 11 am CST on June 1st, your marketing will begin with your first email!
Remember, this is NOT for someone who needs babysitting, is a whiner, doesn't believe in their dreams, is kicking tires for a living and is lazy. But it is for the person who is serious, ready to take action and will take very seriously the unique opportunity to work with a direct response marketing expert, get your registration in NOW! This will go fast- Sandi has more than 1.5 million people connected to her on social media. If you get one of the top 2000 seats, you're blessed! They won't last.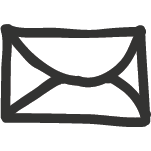 Please take this step immediately after registering: Your confirmation email will come from arealchange.com please be sure to whitelist this domain in your email folder. If you use Gmail go to your promotions folder and be sure to add this domain to your trusted senders.
Your confirmation email will have instructions on how to access the email series and where to enter your information so that you don't miss anything.
We're excited and honored to offer you this opportunity! YOU are called to #BEMORE and we're here to help you get there!
Blessings to you and favor in your business!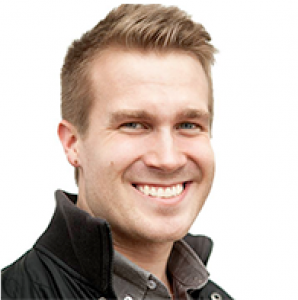 Jeremy Krakowski
Digital Media Director and Sr Executive
A Real Change International, Inc.
$2995 value     Only $27.00
Includes:  30 Day email Series  PLUS a LIVE BONUS call for your Q & A after the series is completed!
SOLD OUT!!!!!!!!
*** Limited To The First 2000 People ONLY ***
Sandi's 100% Personal Guarantee!
This comes with my *no-risk, 60 day unconditional money back guarantee*. I am so convinced that you will have results be satisfied with this class, I'm willing to take the risk of letting you attend the entire class, and then decide if it was for you. *There is NOTHING to lose!*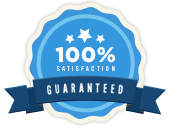 Legal Disclaimer: Every effort has been made to accurately represent our program and its potential. Any claims made of actual earnings or examples of actual results can be verified upon request. The testimonials and examples used are exceptional results, don't apply to the average attendee/purchaser and are not intended to represent or guarantee that anyone will achieve the same or similar results. Each individual's success depends on his or her background, dedication, desire, and motivation. As with any business endeavor, there is an inherent risk of loss of capital and there is no guarantee that you will earn any money.