Discover How To Trade & Find Great Stocks, Plus 3 Top Ways To Make Money Every Single Day!
(even if you've never traded before or don't have a lot of money to get started with!)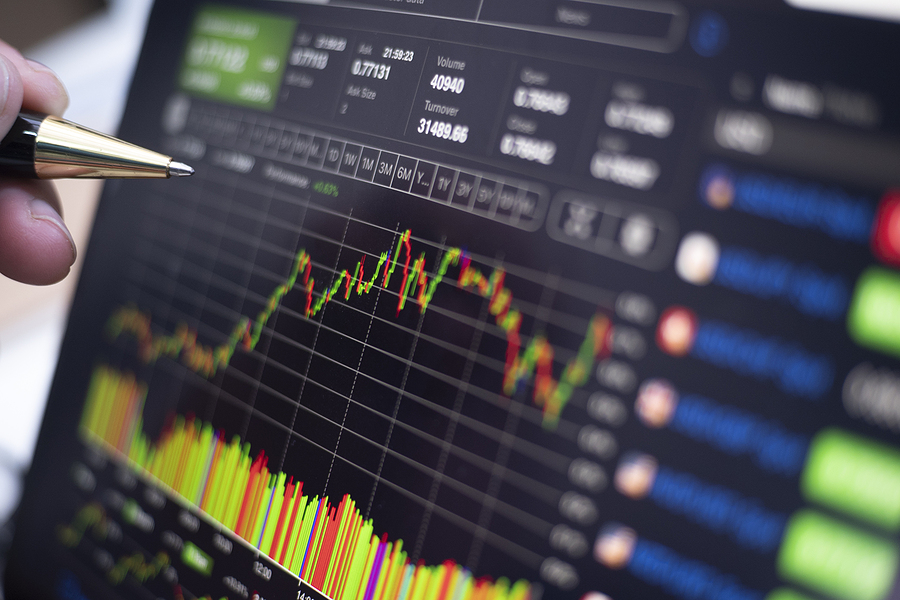 This is a great beginner course that anyone can take to familiarize themselves with what trading is and how to make an incredible income with it.

It's no secret, the stock market is a great way to make money and get ahead financially in your life. You don't even need a college degree or experience to get started.
However, with so much information out there, it can be hard to know who to trust or where to start! So many people promising the moon while leaving you with very little support along the way!
It's time to change all that!
Here's the facts:
1. The stock market has more earning power than every before!
2.) If you've been trying to start a business for years, and haven't been able to get it off the ground, the stock market is your answer.
3.) There are over 2 million new stock market traders in the last 24 months! Moms and dads, small business owners and people with absolutely no understand of the stock marketing making money hand over fist before.
4.) Where else can you add to and raise your income daily without needing to learn complicated new skills!
If you can learn just a few simple things, you can make a full time income trading stocks part-time, all without needing to be glued to a computer and without needing to have a bunch of cash to start with!
I want to help you learn how to trade, just like I did.
Just a few years ago, I knew nothing about the stock market, and have now made millions trading!
Little did I know that my 28 years in business would not only give me a great foundation for trading stocks, but I also discovered that many of you what you have been doing in your day to day job has also been giving you a great financial foundation for trading stocks, but you just didn't know it!
I want to pass on all of my knowledge and experience to you, while holding your hand every step of the way.
This Free Stock Market Bootcamp is the perfect solution that I designed just for you to learn exactly how to make money trading stocks, even if you're a beginner!
You will learn the basics of trading, and more – ABSOLUTELY FREE in this bootcamp!
Just some of the questions we'll cover in the Bootcamp include:
What Other People Are Saying About The Stock Market Bootcamp:
I joined the group around August. I don't remember how exactly I got started, but my wife told me I should look into the group. I had been looking to expand my income streams and thought this might be a great idea. I'm so glad I joined. I have learned so much (and still have a long way to go). With learning about day trading and swing trading I have had some really good trades making 16 to 20 dollars a share. Yes, I have lost also, but I don't look at those as "defeats", I look at those losses as "great teachers." To me the biggest benefit of the class is the MINDSET training one gets. THAT is the priceless gift. Thank you Sandi and John for being such excellent mentors in this.
Adding another testimony about my first week in the class! I had been trading calls and puts on my own for about 6 months, but was missing so much information about stocks. In just a short five days, this class has taught me about watching pre and post market, what stocks follow other stocks in their sectors, and how to move better with the flow of the market (and a bunch of other things!). My 3rd day of class I made $6. My 4th day of class I made $61 and today on just my 5th class, I made $237- reaching my goal (encouraged by Sandi) of $200 a day. I love the focus on mindset shift and am so grateful for this opportunity to grow and learn! Thank you!
No excuses!! I work 3 jobs, I'm a mom, I also have 5 fur babies (2 special needs) and take care of my own house. I'm not able to put in a lot of time for trading, but / watch the videos at odd times and follow telegram. I'm building my skills and I'm making more money than my membership. Thank you John and Sandi!
Every trading day with Sandi and John is like Christmas morning where you're continuously giving yourself a daily gift that never goes out of style
The best part of my day! Sandi and John are amazing teachers and have helped me grow and learn! ..They truly are the real deal and care so much for all of us.
The knowledge and growth for me is so exciting and I love you speaking LIFE and TRUTH as well. And John just has the sweetest spirit and so much wisdom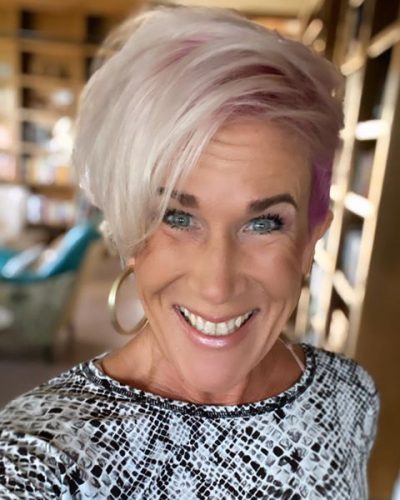 Sandi Krakowski
A Real Change
Sandi Krakowski, a woman who started her first multi-million dollar corporation 27 years ago brings a unique perspective when it comes to watching trends and patterns in the stock market. She's known for being an aggressive day trader and someone who sees trends weeks before they happen! 
Sandi will be sharing her unique approach to reading charts, finding penny stocks, how to make daily profits and top secrets for protecting your losses. During the bootcamp she will show how to interpret scanners, charts and more!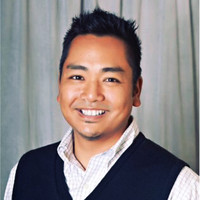 John Balauat
A Real Change
John Balauat leads the daily stocks webinars with Sandi and helps with technical analysis and finding patterns for breakouts and growth. John spent over 7 years in the tech world before going full time as a trader. 
John brings his unique perspective in reading charts, finding entry points and stop loss points. He will be sharing during bootcamp how he replaced his full time income with trading, how to make money while still working another job, key strategies for growth in stocks, crypto and more!