REMICADE day. Inflammation down. Strength up. So grateful my healing is real and everyday I get stronger! Thanks Papa! ❤️🙏🏼 Thanks for praying my friends! Rest for 2-3 days and your Unicorn Warrior will be back at it! 🦄🦄 I've been "quarantining" 3-4 wks before this Corona hit, as it's flu season and I know how to stay away from that crap! Grateful for Gods wisdom! ... See MoreSee Less
Sending healing prayers to you Sandi. 🙏🏻🙏🏻🙏🏻
Prayers for healing an strength God bless you
Love you lady! Praying for you always.🙏🏾
Prayers going stay strong
Get well soon ms lady prayer sent your way
🙏you are amazing so rest rest rest then go kick some more truth ❤️🙏love from virgina
Praying for you Sandi, stay safe, God bless you, love you!!❤❤🙏🙏🌹🌹
🙏🙏🙏🙏 Sandi for a full healing from the crown of your head to the bottom of your feet, in Jesus name Amen.
Strength and courage to you woman of God!! 🙏
Praying a swift recovery 💕🙏🏽
Sending you healing love Sandi! In Jesus name. Amen.
Praying for you and sending hugs and love your way! 🙏🏼❤️
#Hallelujah for each new day! 😀
Sandi, I speak by faith that that you will be made whole again! Quick recovery my friend!
God is good! All the time! Stay safe. Stay strong!
Prayers for your continued healing. Rest, relax and tell Papa what's on your mind. Sending hugs and love.
By Jesus stripes you are healed head to toe healing and restoration Dunamis Resurrection healing power from head to toe. We Thank you for creative miracles new body parts for Sandi inJesus holy name today my Dog and i Too. Love and hugs Strength from God... Whole and well
My immune system is conpromised and seem to get sick a lot lately. Praying hard here. Doctors don't give much hope 😤but God is good amen
Load more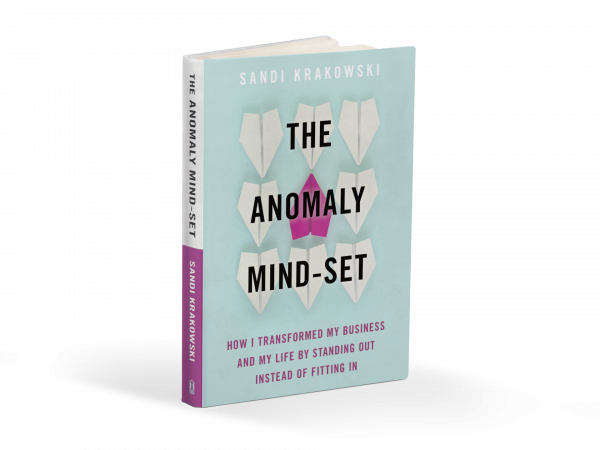 The Anomaly Mind-Set
by Sandi Krakowski
ANOMALY MIND-SET is for the entrepreneur, parent, artist, and anyone who won't settle for less in life, who want a BETTER way to find their purpose and what they were made for.
#AnomalyMindSet
Order Price $16.50 PLUS NEW RELEASE BONUS!