ALWAYS has been. It wasn't very popular however for many years! Over 20! The church didn't understand my corporate anointing and the gift I had to make a lot of money. The business world didn't understand my emphasis on heaven and the spiritual. But I stood in both worlds until it became obvious I wasn't changing. A pioneer opens doors for others. My strategy has always been to partner with heaven and to listen as Papa cheers me on! ❤️ ... See MoreSee Less
You are an inspiration and your love for Jesus shines through x
Preach. Soul Sister. God bless you
Love it 😍! That's exactly where I am. Thanks for being such an amazing example!!
It absolutely is! Thank you!
My daughter Allison is in need of prayer and blessings. It is believed that she has endometriosis. This has effected her in many ways. We need a healing
Hope Jesus will do the same for me
Load more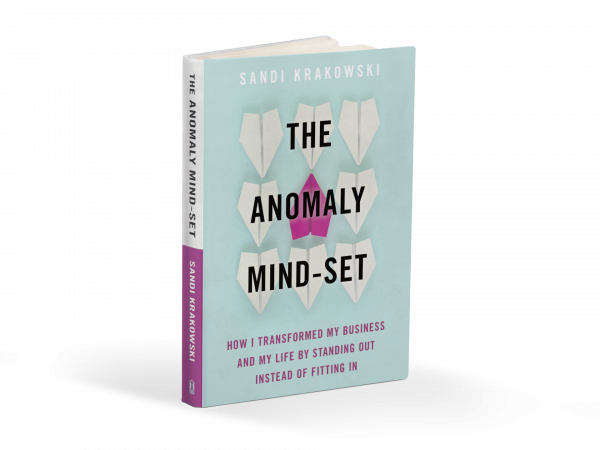 The Anomaly Mind-Set
by Sandi Krakowski
ANOMALY MIND-SET is for the entrepreneur, parent, artist, and anyone who won't settle for less in life, who want a BETTER way to find their purpose and what they were made for.
#AnomalyMindSet
Order Price $16.50 PLUS NEW RELEASE BONUS!