Need your input!!!! 🙏🏼💪🏼🍑 ... See MoreSee Less
Play
Yes! I started down this path this year but would love your strategies!
Yes! 💗. Because I have so much knowledge and information at my fingertips.... but my fingertips always make the wrong choices too often. Therefore my input is greater than my output. Simple maths right 🤪. Why is it so hard❓
I started following you after your bone broth video, need exercise plan for at home , I caretaker my mother, I have no equipment, just the desire to work out! 🙏🏼💯💓
Sure! I know I need to eat better. And it's great to see your super self. ♡
Yes please! I workout everyday and eat mostly "healthy" but know that I haven't really figured out the nutrition side.
Absolutely would love to hear about your tips and secrets about your regimen!
Yes yes yes Like an everyday regime of what you are eating .. photo journal 🤗
Yes pretty please!!!!! Ur awesome ur very inspiring I always look forward seeing ur post threw out the day
Yes yes and more yes. Would like to know. Would be so helpful. Thank you so very much.
YES PLEASE!! My daughter just went thru a year of intense cancer treatment for the last year. I also am dealing with an autoimmune disorder. It's been a rough couple years! We started walking and doing some laps in the pool. I do have an old bow flex and some free weights. Just don't know where to begin and I know you've dealt with health issues also and you're looking pretty amazing! How did you start with your health issues?
Please I've have struggled all my life with my weight life.
Yes, I would want to know. " what works for you , won't work for another" let's hear it.😄
Yes please....I will pay you to help me w my eating and workout lifestyle....I'm in pretty good shape now, good muscle tone but need to bulk up and maintain
Yes please. I would love for you to share your workout how you got started and what keeps you going
Yes! Always like livable tips about staying alive and getting ripped! 👍
I'd love to know about your workout - do you do much stretching? Thank you!
Yes I would love you sharing your thoughts on diet, food and exercise as I have just joined a gym and am eating healthier I love listening to your journey.
Yes please! I'm always ready for more education!!
Yes !!!! You look Amazing!!! Would love to know what you are doing ?
I will love to know my weight is up these days and I can't maintain
I need all the fitness motivation! If I can actually see something be done I can do it. I like to see the how and why, so bring it on sister!
Yes please! How to fire up the metabolism. Full hysterectomy has me lost now. Can't eat the way I used too.
Seems to me, that yes, is a grand answer 😁 & thank you in advance😁
Yes please ! Changes are needed ❤️
Absolutely would love some of your tips for your everyday regimen!!
Load more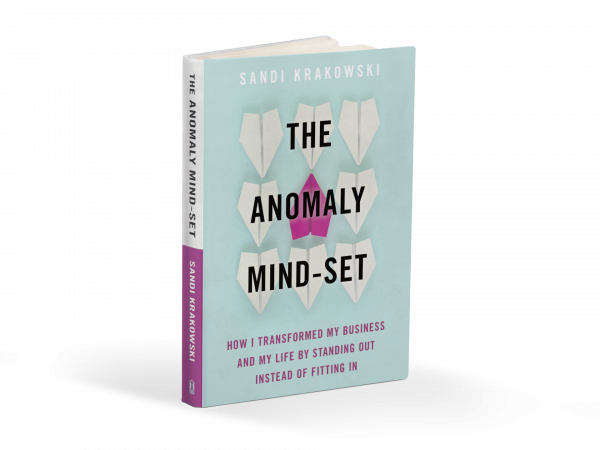 The Anomaly Mind-Set
by Sandi Krakowski
ANOMALY MIND-SET is for the entrepreneur, parent, artist, and anyone who won't settle for less in life, who want a BETTER way to find their purpose and what they were made for.
#AnomalyMindSet
Order Price $16.50 PLUS NEW RELEASE BONUS!