My thoughts on Kanye West, Justin Bieber and other celebrities encountering the love of GOD!!!!! We need the religious critics to be silenced! ... See MoreSee Less
Play
Hey. Love getting my texts from you Beautiful lady
Yes ma'am. Right there with you! A prophet is called to tear down religious systems! 🙋
Human mind is so limited and full of projection. God is love, be there more. It is so simple
Girlllll!!!! Preach!!! Woo hoo... I was over here in my living room feelin'the fire!! I pray God teach me to be so bold and so authentic!! I love you Sandi.. you are beautiful in all kinds of ways ❤️
No Sandi. We have ripped others away too! Just celebrities get it in public. And I agree Religion has many judgments against people.
I wanna hear bout taking CBD to the Church
It is on Pastor Jamal Bryant's and New Birth Church's Periscopes.
Sandi, I am not a religious critic, and I pray over celebrities all the time. But we must also discern, use wisdom from above, and realize...what is the counterfeit. What is the intent and fruit of their labor! The term God, is a label...what god are they serving. Are they calling people to repentance, to change, are they changing themselves. Or is it a way, for them to be worshiped! Those saying they are encountering God and repent, we have to see change!
My pastor said something like "There is never someone so sold out and energized as a new Christian. We all need to remember how it felt when we were first saved"
I appreciate you so much in the Celebrity thing I have experienced in my family!
So very true; thank you Sandi♥️♥️♥️
Blessings to all of you ❤️❤️
Beloved! Sacrificial love
Jesus came for the sinners.. And I am one of them.. I get so excited when I one person cone to the truth of JESUS and our Abba Father.
Hey Sandi... You look amazing 🙂
Thank you for speaking truth and life!! God bless you Sandi!!
I'm codependant ... I try to control for better... can't change anyone... I should not try... I'm asking God to work through me for Greater good but not try to change and control...
Got your book friend. It's amazing!
Load more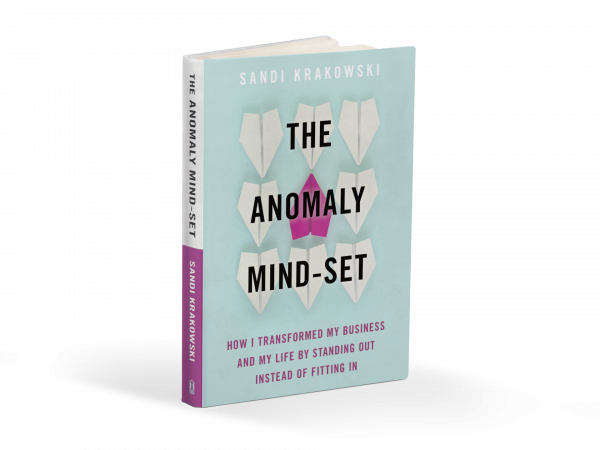 The Anomaly Mind-Set
by Sandi Krakowski
ANOMALY MIND-SET is for the entrepreneur, parent, artist, and anyone who won't settle for less in life, who want a BETTER way to find their purpose and what they were made for.
#AnomalyMindSet
Order Price $16.50 PLUS NEW RELEASE BONUS!