She's a WARRIOR! This woman is not weak, she's not going through life thinking with her hormones and her ovaries. She wages war with her sword in the spirit and her love. She tears down strongholds, she abolishes artificial boundaries and the boxes of men! She's valiant- she's noble! She's a force to be reckoned with. She's meek- she keeps her power under control. She's not bashing and hurting people with her sword. She's setting captives free, executing justice and restoring broken spaces!

She is feared by hell and hypocrisy. She sets in order the plans of the Lord for she walks with angels. When she wakes up the kingdom of darkness fears! Because she knows who she is and she KNOWS who her God is. Today- do battle and BRING LOVE AND LIFE, ladies!!!! ... See MoreSee Less
Funny- her crown spoken of in proverbs 12:4 isn't her beauty! It's her freaking ability to take out the damn demons trying to stop her man! Her crown is her valiant life.
Diving Feminine Energy is so dang powerful yet courageous! Yaaass! 💖👸🏻
Wake up all Queens. 👸🏻👸🏻👸🏻 It's time to show the world what we're capable of.
Yes! Amen! 💕 She knows who she is and whom she belongs to. 💕
Sandi, Thank you SO very much for all of your inspirational verses. God is using you to send what we need to hear. ❤
Yes!!! Just this year I picked up a shirt that said Force of Nature on it... and my spirit within was that is what you are, a force to be reckoned with - everyone else needs to deal with it bc I know who I am. Amazing to see scripture back this up!
Noble wife, yeah. I enjoy being a noble woman on my own.
Wow this is amazing I love this. Thank you
Glory be to Jehovah! Hallelujah!!!
Woah that is powerful... thank you .... all week I've had Roxette's song 'dangerous' playing in my head and it resonates to me like all the words you've described above . 💚💚💚
Yes! I just was praying and talking to the father about this! Glory!!!
Load more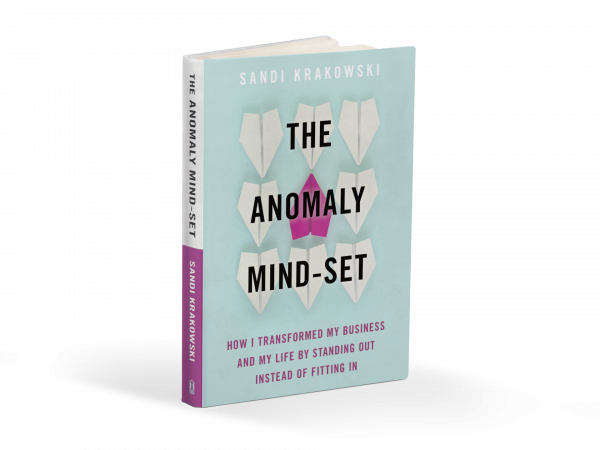 The Anomaly Mind-Set
by Sandi Krakowski
ANOMALY MIND-SET is for the entrepreneur, parent, artist, and anyone who won't settle for less in life, who want a BETTER way to find their purpose and what they were made for.
#AnomalyMindSet
Order Price $16.50 PLUS NEW RELEASE BONUS!