A Simple, Easy To Understand Process For Financial Wealth Creation So That You Can Focus On Making Real Money, Even If You Don't Have A Lot Of Extra Time And Are Just Starting Out New!
The Stocks Investment Academy is the first-of-its-kind FGC (a financial growth community) of like-minded people who are growing every day to change their financial future together!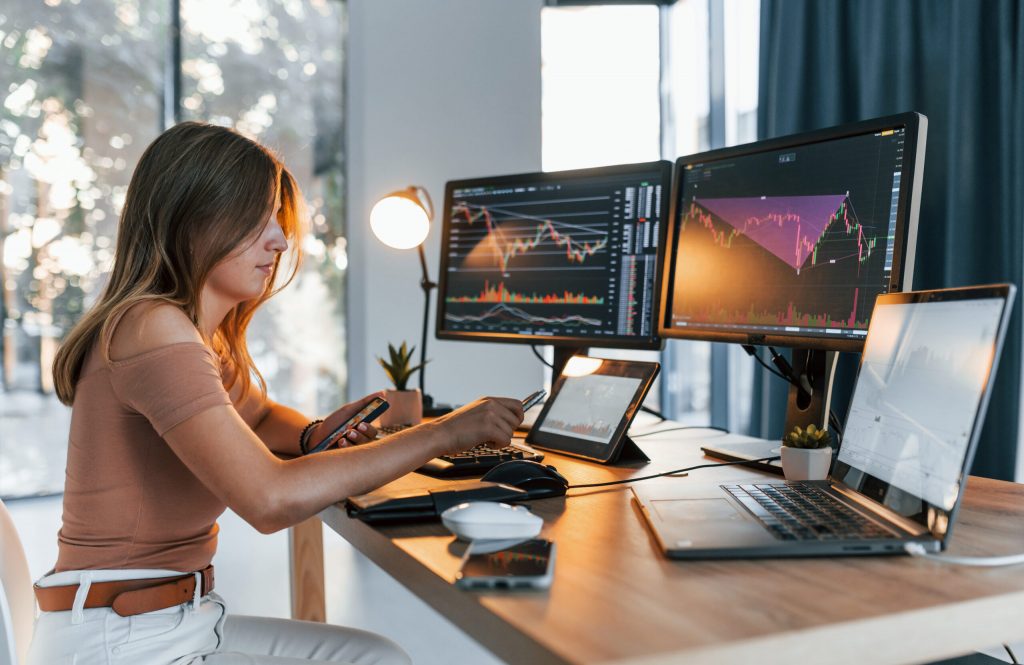 Making money trading stocks is a dream for many people, but it can be difficult to know where to start if you're just beginning!
The good news is, you're not alone! Most people feel this way.
With the right guidance, it is very easy to get started making money from trading the stock market. But without the right information, it can be difficult and confusing.
It's time for a better way to learn and make money from trading the stock market.
No more hours of staring at a computer screen trying to find patterns.
No more waiting for the perfect time to get started!
Just results & financial growth for everyone!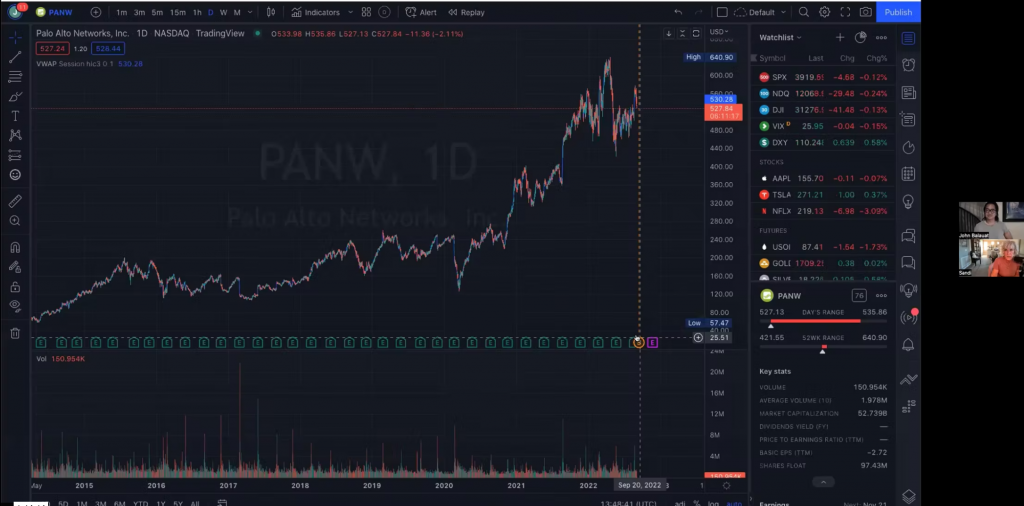 That's why I built this daily Stocks Investment Academy, to help you become a world-class trader and wealth builder!
You can make an extra $2000-5000 per month, even up to $25,000/month like some of our students have!
By creating a program that is easy to understand, you can focus on what matters most and make money without spending hours staring at the computer screen all day long!
Finally, a proven, strategic financial strategy from someone with real integrity that you can follow and get started on right away!
The potential for making a lot of money is huge when it comes to stocks, but without the right guidance, it can be very difficult to know when to buy and when to sell!
That's what you get with the Stocks Investment Academy is access to a group of expert traders and coaches to help guide you every step of the way!
This is designed to be beginner friendly, even if you have no money to start with - and still be just as powerful for the experienced trader who wants to improve their edge!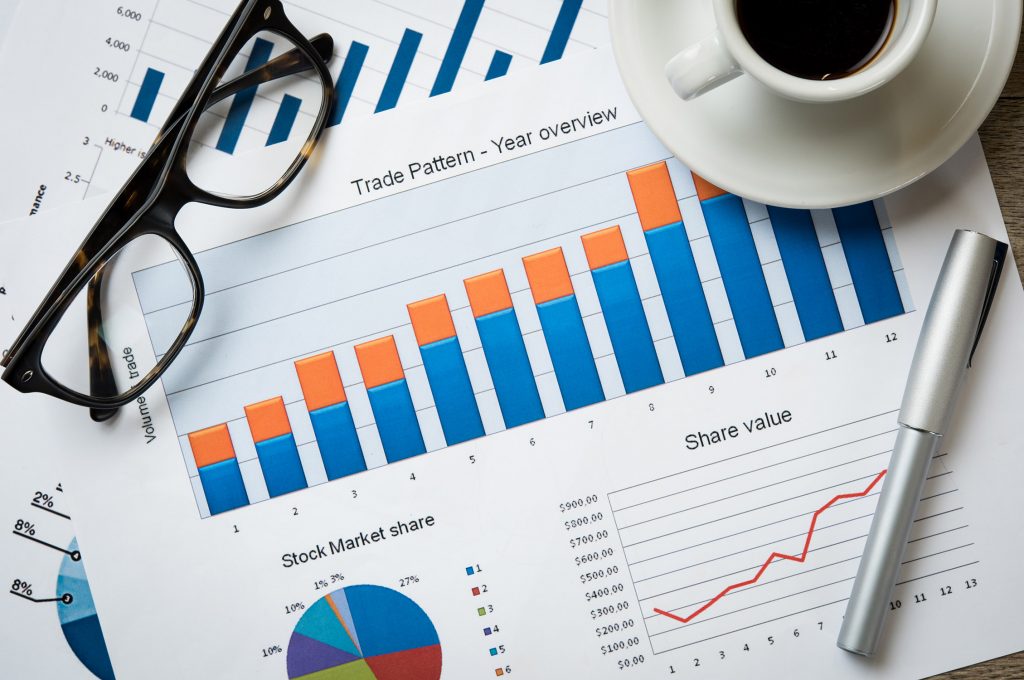 The market that we've been experiencing has been historic, and there's never been anything like it on the planet.
Right now is the best time for anyone to learn to trade stocks and get in on this once-in-a-lifetime transfer of wealth that is happening in the markets!
Some people will get very wealthy, and others will miss out… The next 2 years may not turn out how we would hope.
Who knows what's going to happen in our economy during the next 2 years?
But one thing I do know is that uncertainty is actually the #1 best time to make money in the market!
Right now, today – and through the next few years – is currently the best time to capitalize on a once-in-a-lifetime transfer of wealth that is happening!
Will you sit on the sidelines, or will you cash in on it and change your family's financial future forever?
Even if you don't have a lot of hours to work in the day and are just starting out, we make it easy for anyone to make money in the stock market.
No matter what direction the stock market moves, this is the time to make moves that will set you up financially for years to come!
We are making profits every day, not only on the upswings but also on the downswing and sideways market movements! This is a strategy that works in all market conditions and that anyone can follow and learn very quickly!
By joining the community, you have the support and accountability you need to make your financial dreams become a reality faster than ever before.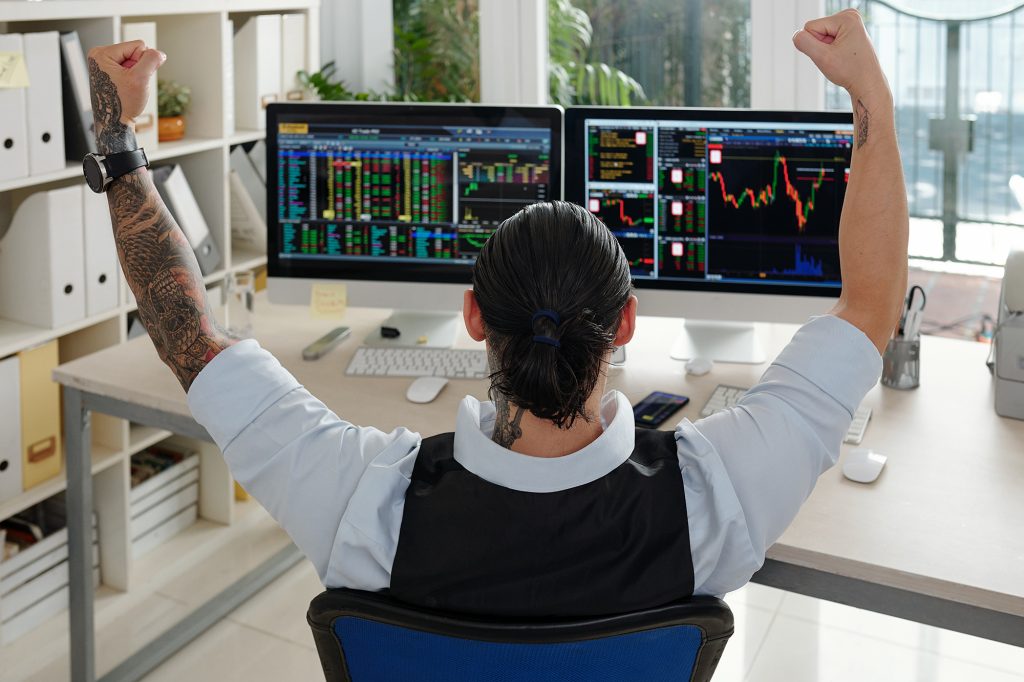 Here are just a few of the students who've been with us, trading and their results:
⭐⭐⭐⭐⭐
"I made my first $1000 Profit Today!"
-Barb M.C.
⭐⭐⭐⭐⭐
"I was able to buy about 3/4 a share… that made me over $300. It was your teaching on "work with what you have" that prompted this, and it was my most profitable trade of the year."
-Duane Carter
⭐⭐⭐⭐⭐
'I made $1000 this week!'
-Danielle M
⭐⭐⭐⭐⭐
"My 2nd try at day trading with Sandi's system, I made $100!!! Each day, I'm getting more confident with the information taught."
-Scott Whipple
⭐⭐⭐⭐⭐
"Absolutely am loving these! I have gained SO much knowledge and wisdom in the short time I've been apart of the class. Thank you Sandi Krakowski!"
-Leland N Shawnda Rollings
⭐⭐⭐⭐⭐
"Was clueless about trading before I jumped into this. Learning to manage my emotions and mastering myself. I have grown in confidence and learned not to panic during market fluctuations. Learning to be patient with myself and the process. Learning to focus on growing my skills and listening to my instincts and intuition."
-Margarita Fell
⭐⭐⭐⭐⭐
"I've gotten so much more out of this than I imagined. My perspective on EVERYTHING in life has improved AND I'm growing my $6,500.00 investment in the stock market too!"
-Theresa
⭐⭐⭐⭐⭐
"I always wanted to get into stocks, but didn't know how to begin. I thought it was for the smart and the rich. Sandi has given me the wisdom and confidence to enter the market. In 3 months, I have grown my portfolio 25 percent and have made thousands of dollars from my trades. I'm very grateful for Sandi!"
-Username: Blessed44
⭐⭐⭐⭐⭐
"This group has given me more confidence to pursue wealth in every area of my life. Health, mindsets, relationships, finances…everything has changed for the better in the few months after the training. I've also made over $400 and am learning things I never thought I'd have the ability to learn!"
-Kally Efros
⭐⭐⭐⭐⭐
"Sandi has immense knowledge of the market. She instills confidence in the ups and downs. Learning from them is both fun and encouraging. My portfolio has grown largely to their leadership and guidance. So glad I found this class!"
– Alex Frieg
⭐⭐⭐⭐⭐
I started with $1,000 this past summer and now my portfolio has grown to $26,000.
-Cassie M.
⭐⭐⭐⭐⭐
At 21 and being on the spectrum, I turned a $5,000 portfolio into $19,000 without ever paper trading. I'm proud of myself!
-Grayson G.
⭐⭐⭐⭐⭐
Starting with $2,000 in November, I've grown my portfolio to $3,300. I'm excited to see where this journey takes me!
-Kari R.
⭐⭐⭐⭐⭐
I sold my stocks and made $275.22.
-Yolanda N.
⭐⭐⭐⭐⭐
Starting with $4,000, my portfolio has grown to around $20,000. I've even taken out funds for additional training. My goal was $25,000 by July, and I'm getting closer every day!
-Jamie R.
⭐⭐⭐⭐⭐
Starting with around $10,000, I've consistently made $1,000 per month for the last three months.
-Liana
⭐⭐⭐⭐⭐
Starting with $1,000, my portfolio has grown to $1,900. I've made mistakes, but I'm learning and growing steadily.
-Ali S.
⭐⭐⭐⭐⭐
As of this morning, I've surpassed $10,000 in earnings so far in 2023. 
-Lori M.
⭐⭐⭐⭐⭐
One of my accounts grew by $5,920.23!
-Margarita F.
⭐⭐⭐⭐⭐
Starting with $50 in June 2022, I'm now ahead by $400. I work full time and I'm starting over at 60 years old. I'm excited for what's to come!
-Julie W.
⭐⭐⭐⭐⭐
I made $40 yesterday! Every win counts, no matter how big or small.
-Andi
⭐⭐⭐⭐⭐
I made $145 on a swing trade and $100 more in a day. These strategies work!
-Heather D.
⭐⭐⭐⭐⭐
I sold some of my stocks and took profits from $21.97 to $25.00. It works!
-Treva H.
⭐⭐⭐⭐⭐
Sandi is celebrating $2,950 in earnings this week! Patience has truly paid off for her this year. Thank you!
-Lori Mc.
⭐⭐⭐⭐⭐
I just made my first $250. It's a small start, but I'm excited for what's to come.
-Kahina D.
⭐⭐⭐⭐⭐
I made $273.00 in profit from my stocks. My efforts are finally paying off!
-Aimee.
⭐⭐⭐⭐⭐
I made $387 trading stocks. It's incredible to see my progress!
-Ronaldo.
⭐⭐⭐⭐⭐
Before bed, my stocks were up $900. I got up early, sold them for $817, and went back to bed. It was a great feeling!
-Paul H.
⭐⭐⭐⭐⭐
Yesterday, my profits were $500. A year ago, I never would have believed it was possible.
-Mary C.
⭐⭐⭐⭐⭐
I sold my stocks today and made $300 in profit.
-Annie H.
⭐⭐⭐⭐⭐
I held my stocks for two weeks and just sold them for $1,000 in profit. 
-Chassidy.
⭐⭐⭐⭐⭐
I made $840 in profit from my stocks. It's incredible to see my hard work pay off!
-Terri R.
⭐⭐⭐⭐⭐
I made $100 trading stocks. Every win counts, no matter how big or small.
-Deborah.
⭐⭐⭐⭐⭐
So far this year, I've made $500 trading stocks. 
-Nicole L.

⭐⭐⭐⭐⭐
Morning all, my weekly profits have been $1100 but yesterday was an $834 day thanks to you, $AI and $ENPH, Woot woot!!!
– Lori Mc

⭐⭐⭐⭐⭐
$50 profit with AI today!
– Brenda
⭐⭐⭐⭐⭐
NVO is up 84.09% since I bought it
– Marla Neufeld
⭐⭐⭐⭐⭐
Made $1300 on AI today!
– Cassie Murray
⭐⭐⭐⭐⭐
Just made $2000
– Annie Hicks
⭐⭐⭐⭐⭐
Made $1674 on AI 🙂 Patience is so key!
– Clara Salazar
⭐⭐⭐⭐⭐
Just paying attention as I'm just home from traveling—my first quarter profits are $14,900! I have turned a huge corner since starting Jan 2022. Excited for what's to come!
– Lori Mc
⭐⭐⭐⭐⭐
Made $200 on AI this morning
– Keilah
⭐⭐⭐⭐⭐
Just made my first trade and profited $185
– Chels
⭐⭐⭐⭐⭐
I started 7 months ago learning to trade thanks to you Sandi. I started with a small $500 portfolio…I am finally over $700 in my portfolio…I work full time for a bank so trading is hard to come by during regular hours.
– Amanda
⭐⭐⭐⭐⭐
Made $215 on AI today!
– Lea
JOIN NOW: the Stocks Investment Academy
Join a growing community of everyday people who are serious about making money through stocks, trading, and crypto and who will help you to make the best choices for your future and your finances!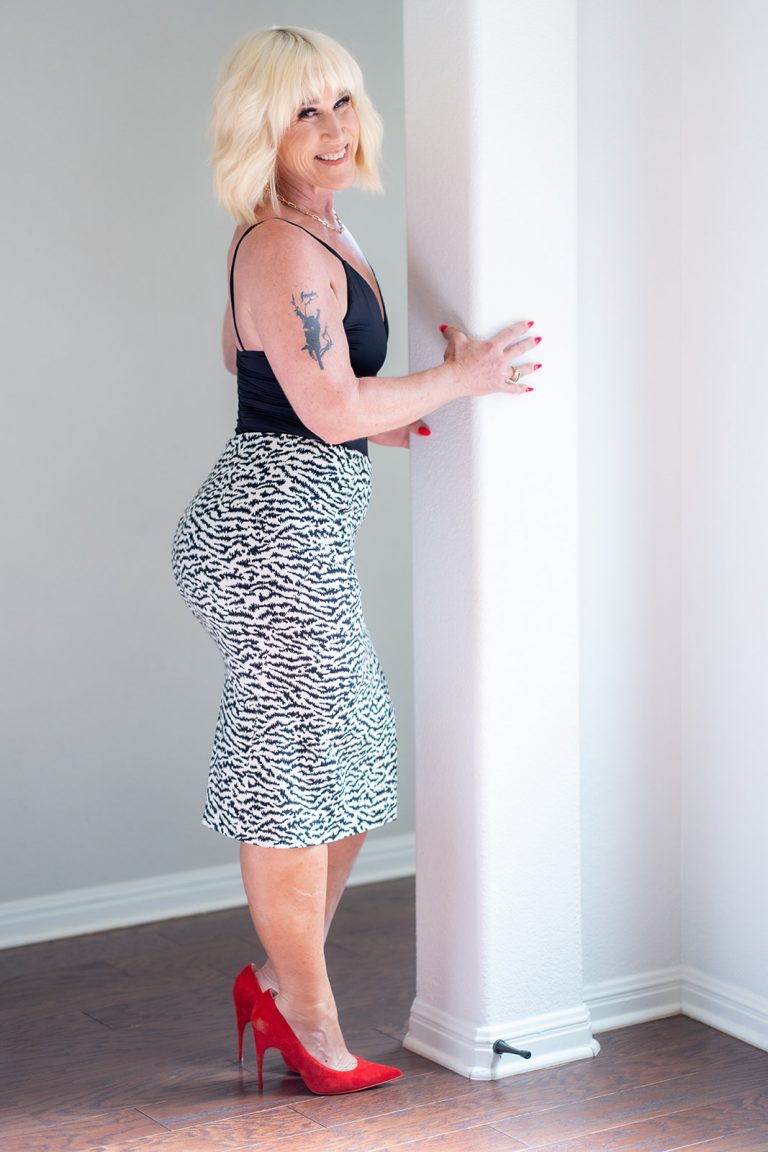 Your Mentor:
Sandi Krakowski, a woman who started her first multi-million dollar corporation 29 years ago, has built 18 companies and made over 9 figures in business. She brings a unique perspective when it comes to watching trends and patterns in the stock market. She's known for being an aggressive day trader, a super profitable long-term investor, and someone who sees trends weeks before they happen! Sandi will be sharing her unique approach to reading charts, how to make daily profits, and top secrets for protecting your losses. Sandi is experienced in technical analysis, studying a companies financial history and will empower you to build wealth. 
You are registering for the Stocks Investment Academy and coaching. You will receive all content listed above and access to the Facebook group that Sandi is active in every single day! And it's all only $177 per month for the life of your membership.  Your membership will be active until cancelled. NOTE: There are no refunds. We are fully committed in this group and are not a swinging door. If you're not willing to learning for at least 30 days DO NOT ENROLL.   
We are focused on students who are going to learn and have an incredible track record helping others to create wealth.  This group is NOT for tire kickers, lookey loos and people who can't commit to anything in life. You obviously may cancel at any time. 
If you join on the 5th, your membership will go until the 5th of the following year or month, and then be rebilled until you cancel. 
DISCLAIMER: Futures, stocks, and options trading involves substantial risk of loss and is not suitable for every investor. The valuation of futures, stocks and options may fluctuate, and, as a result, clients may lose more than their original investment. … All trading strategies are used at your own risk.